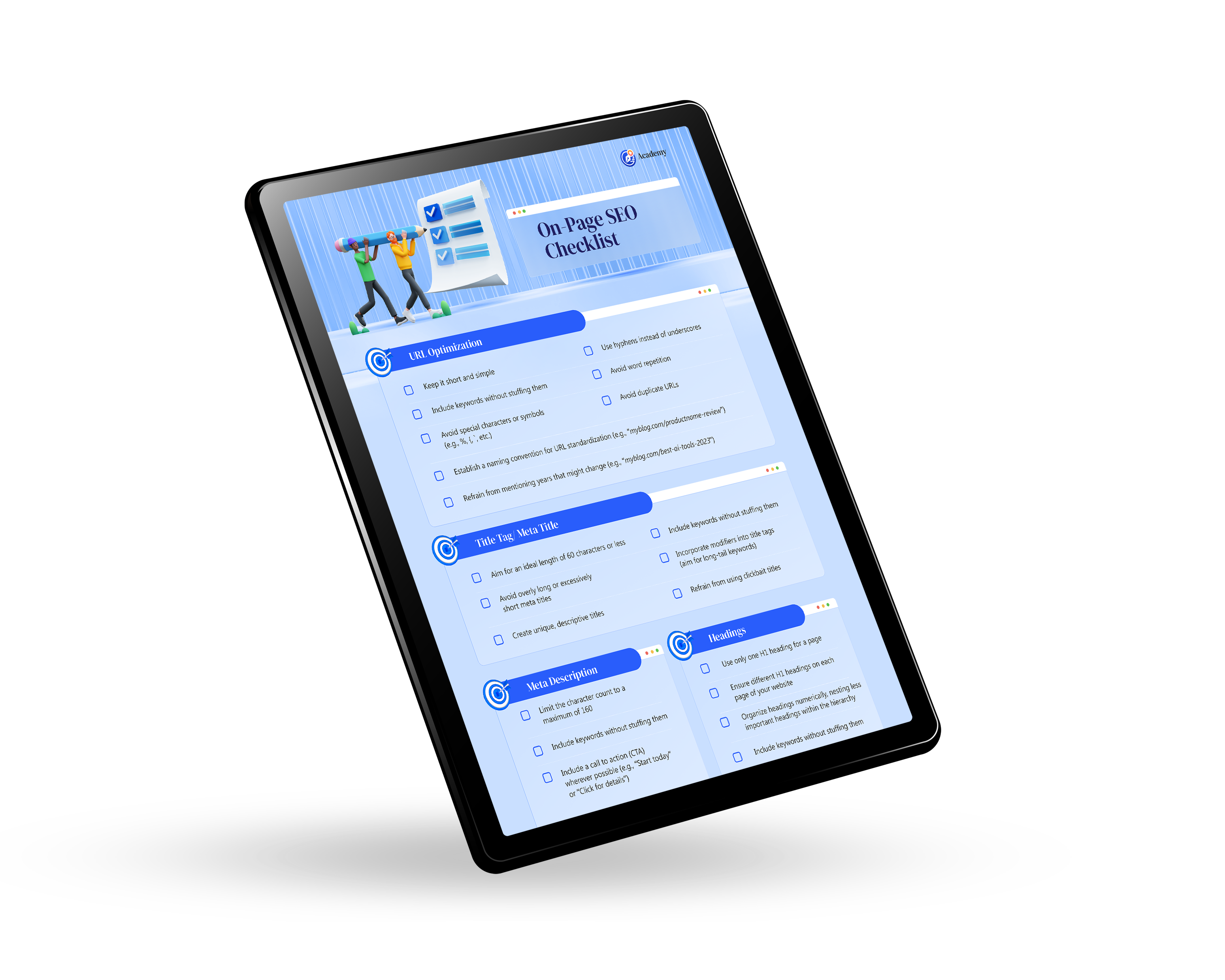 Content & On-Page SEO Checklist
:
Easy Maximize Your SEO Impact
Free Download
Fill in this form to receive our well-crafted material in PDF format.
Want to download immediately without filling out this form next time?
Sign in
now!
About This Free Guide
Are you looking to optimize your website's content and improve your search engine rankings? Look no further! Our comprehensive Content & On-Page SEO Checklist is here to help.
This checklist covers all the essential content and on-page SEO factors, ensuring your web pages are optimized to rank higher in search results. Elevate your online presence, improve your search rankings, and create content that resonates with our SEO checklist for blog posts and on-page SEO.
Here are the two critical components covered within the checklist: