Webinar Series
The WriterZen Webinar Series is an archive of knowledge and learning with experts to research, write and optimize your content for your audience and is a great resource for both beginners and advanced digital marketers.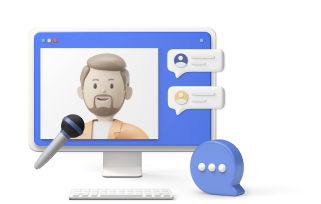 September 15, 2023
Topical Authority: The Ultimate SEO Strategy - Part 2
As promised, Daniel Nguyen and They Call Me Hoz are back with Part 2 of "Topical Authority: The Ultimate SEO Strategy." This time, they are diving deep into the practical side of Topical Authority with WriterZen. Remember to stick around until the end, as our speakers will be addressing all your burning questions!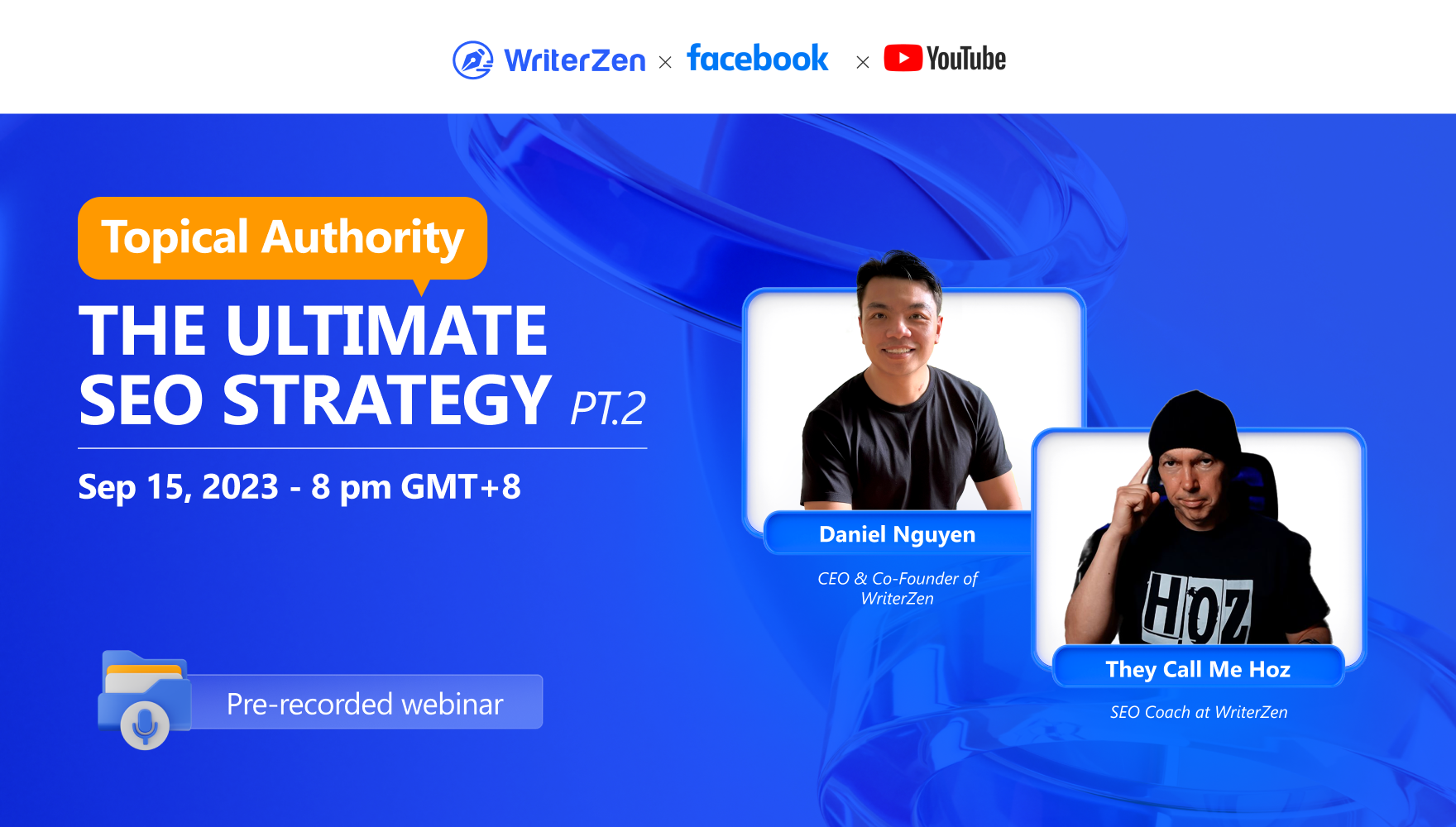 August 31, 2023
Topical Authority: The Ultimate SEO Strategy
In this webinar session, the dynamic duo Daniel Nguyen and They Call Me Hoz will give you a walkthrough on one of the most demanded topics: Topical Authority. Watch on and discover how to harness the power of topical authority to boost your website's credibility and visibility in search engine rankings.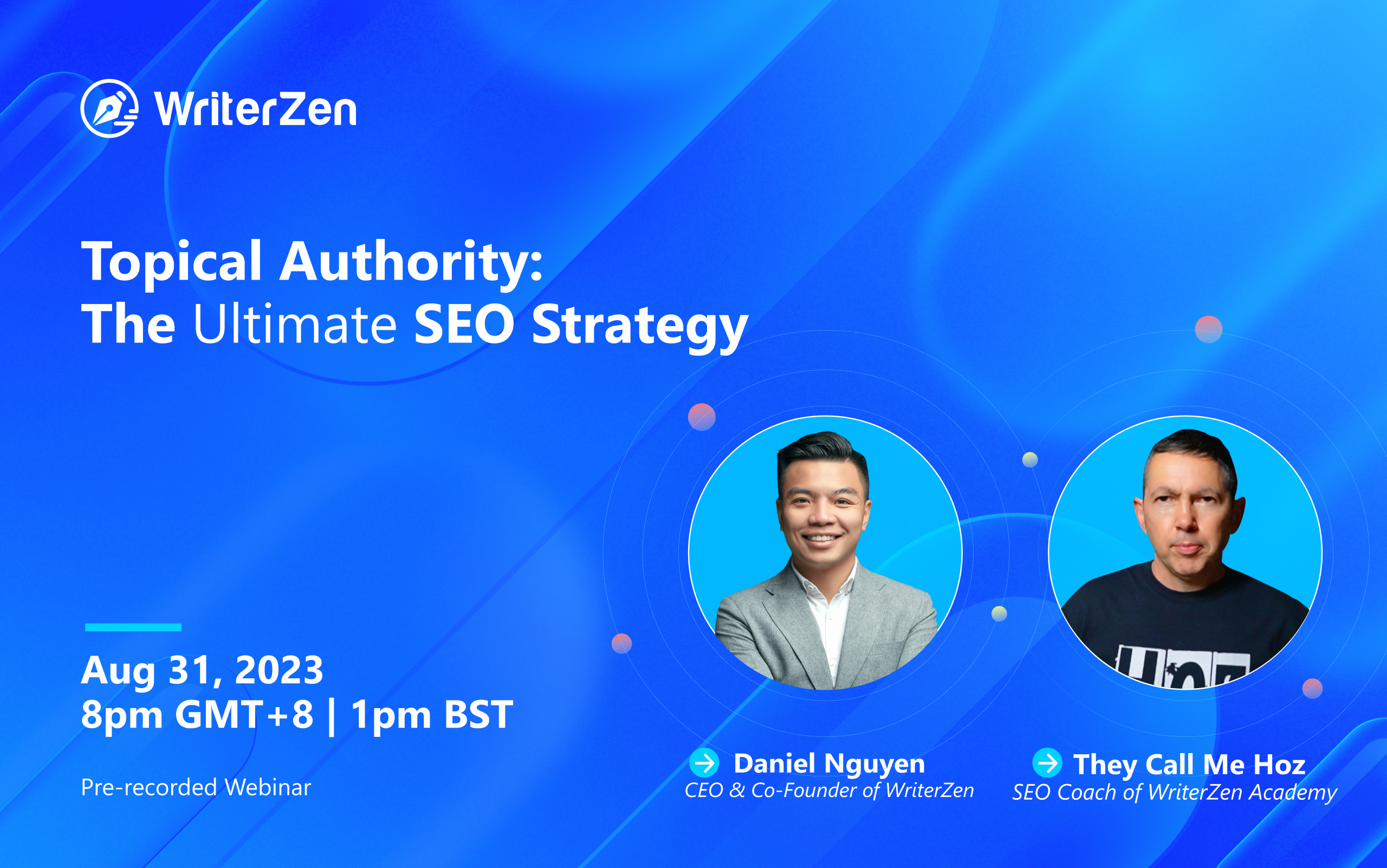 August 15, 2023
How to win on Search Engines with content creation
Daniel Nguyen and They Call Me Hoz is back with another exciting webinar on "How to win on Search Engines with content creation." Join them as they shed light on ways to leverage Keyword Planner for ideal keyword lists, tips on creating content that wins, and more.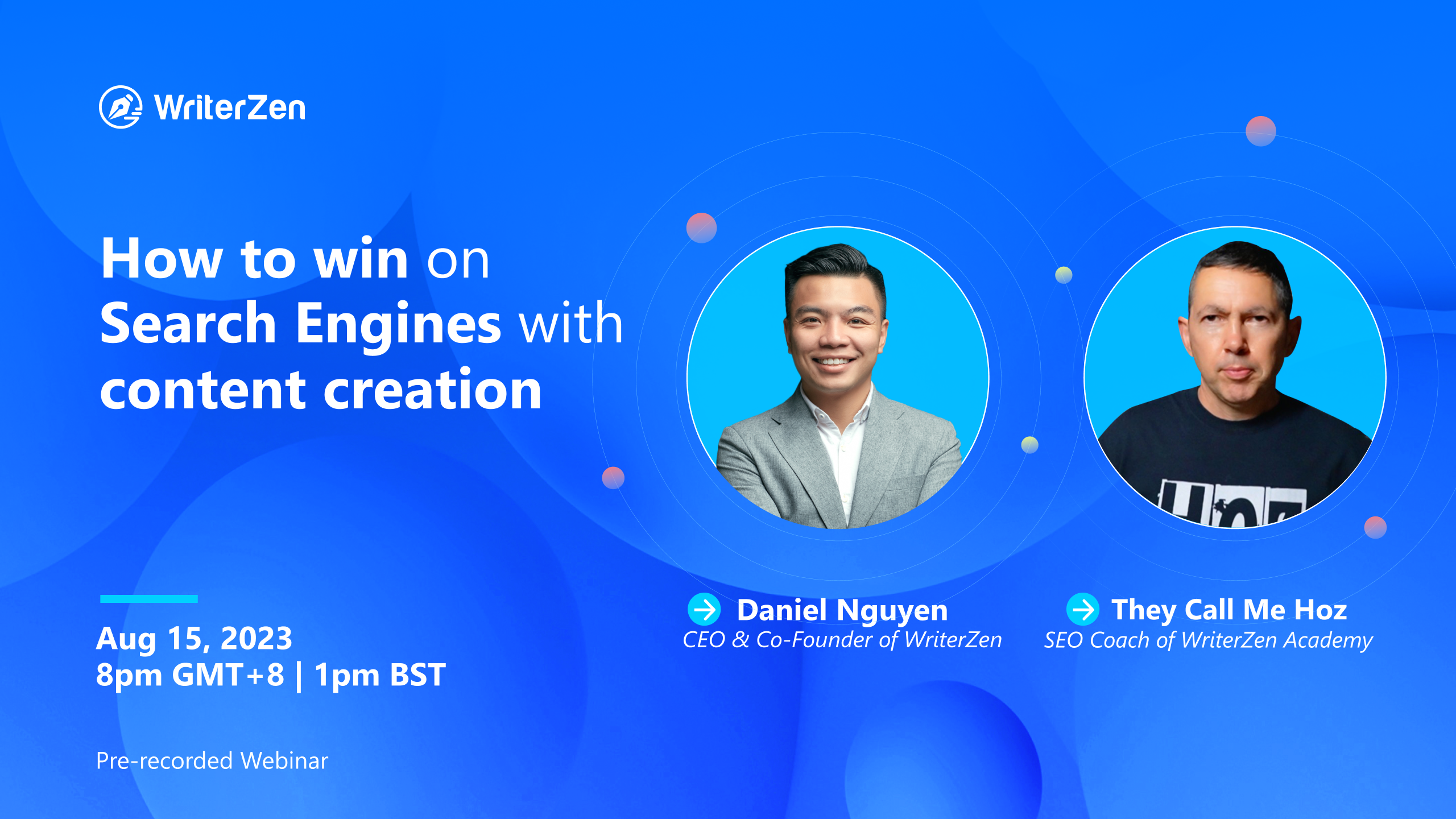 July 19, 2023
Unlock The Power Of Keyword Planner - Part 2
Following up on the previous session, join Daniel Nguyen, and They Call Me Hoz in part 2 of "Unlock The Power Of Keyword Planner," where they will dive deeper into the technical mechanism behind our Keyword Planner tool. The data source of our toolset to explore phantom keywords and how you can utilize those in your organic marketing. And so much more.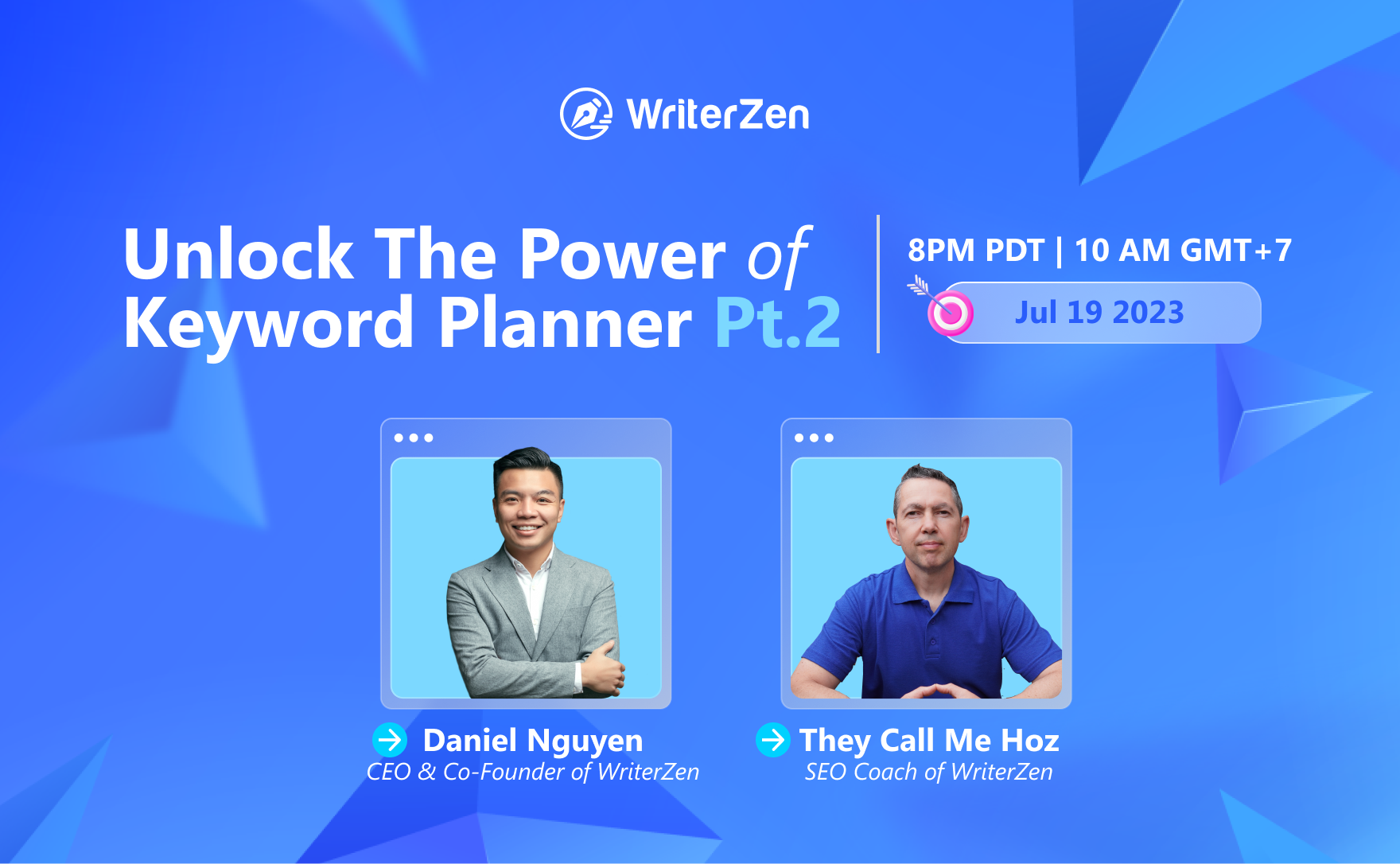 July 06, 2023
Unlock The Power Keyword Planner - Part 1
In this webinar session, Daniel Nguyen and They Call Me Hoz will give us an in-depth exploration of Keyword Planner's features and capabilities. Join us and go through some examples showcasing how Keyword Planner can take your content strategy to new heights and more. Stay tuned for the second part of this webinar.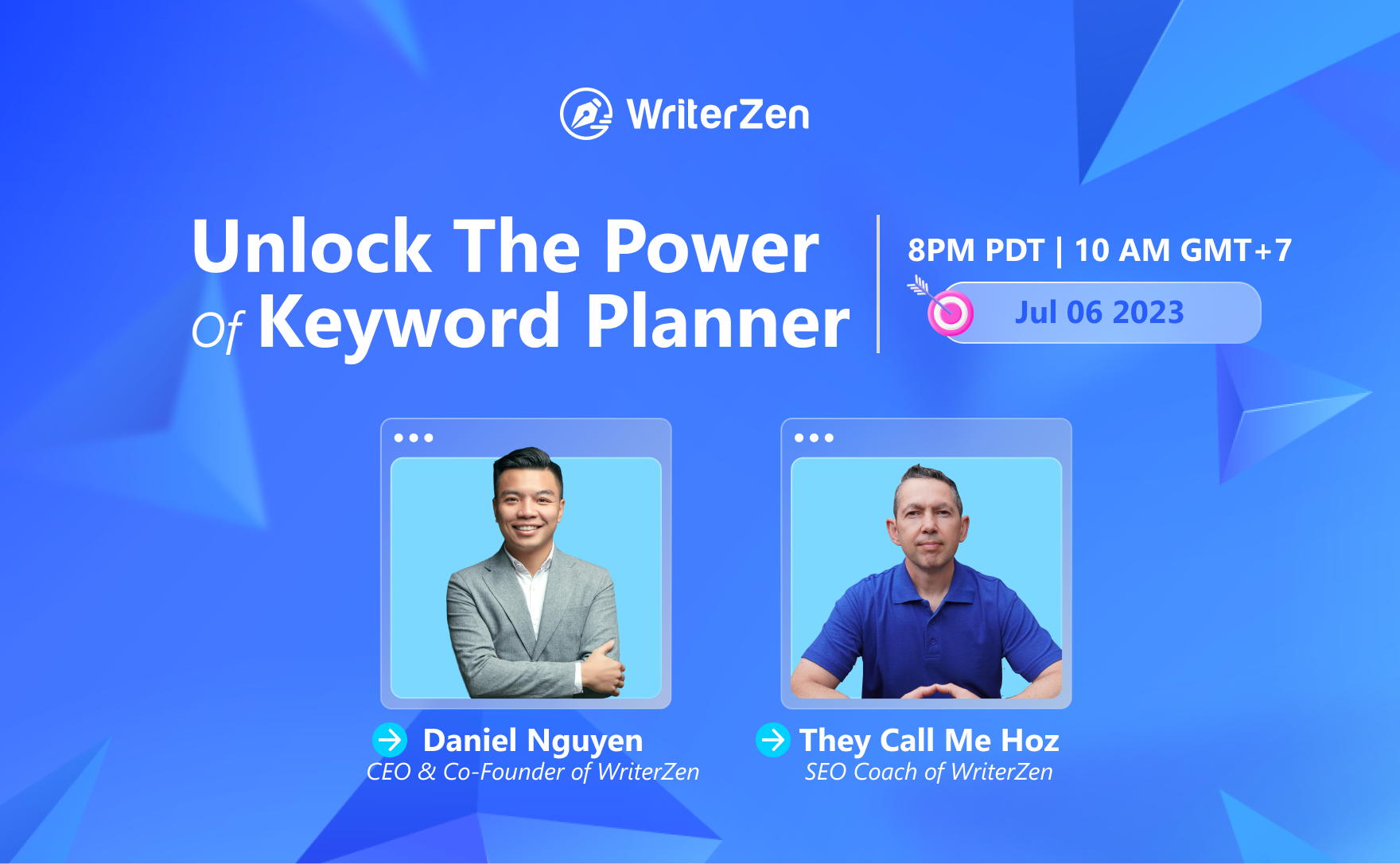 May 31, 2023
Boost Your Rank and Revenue by Storytelling in SEO
Join us in this webinar and unlock the power of storytelling to captivate your audience and enhance your SEO featuring Shannon Kelly Ash and They Call Me Hoz. Don't miss out on this opportunity to revolutionize your content creation and SEO practices. Tune in and take your storytelling skills to new heights!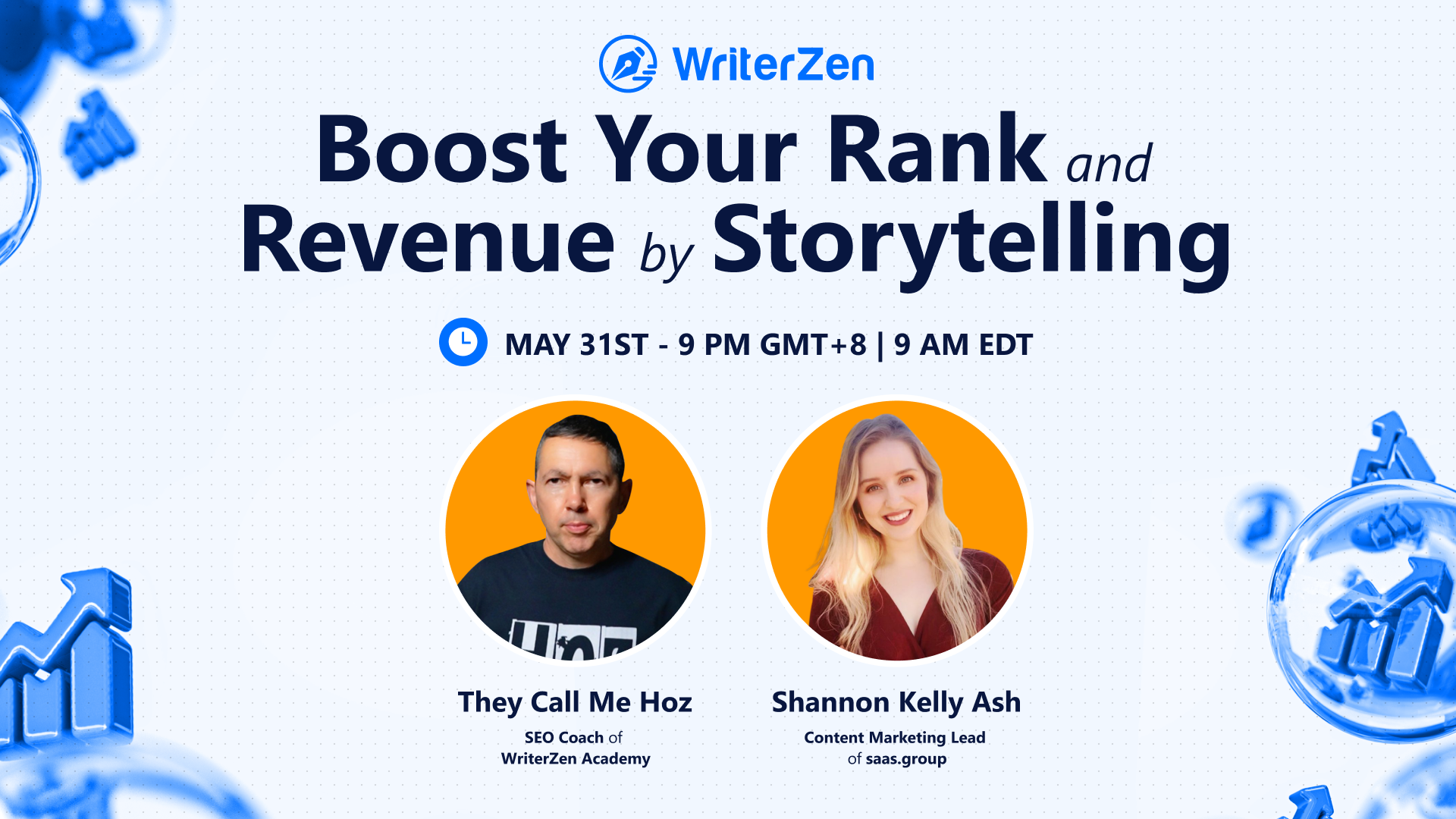 February 28, 2023
Applying AI-Assisted Strategies to Maximize Content Relevancy and Human Engagement
In this booming technological era, AI-Assisted writing is no longer a new definition, but how to master it might still be a tricky puzzle for lots of people. Our knowledgeable speakers, Joyce Tsang and Afnan Rehan shared their insights and experience in the field. Don't miss this chance to learn how you can make your content more useful and engaging!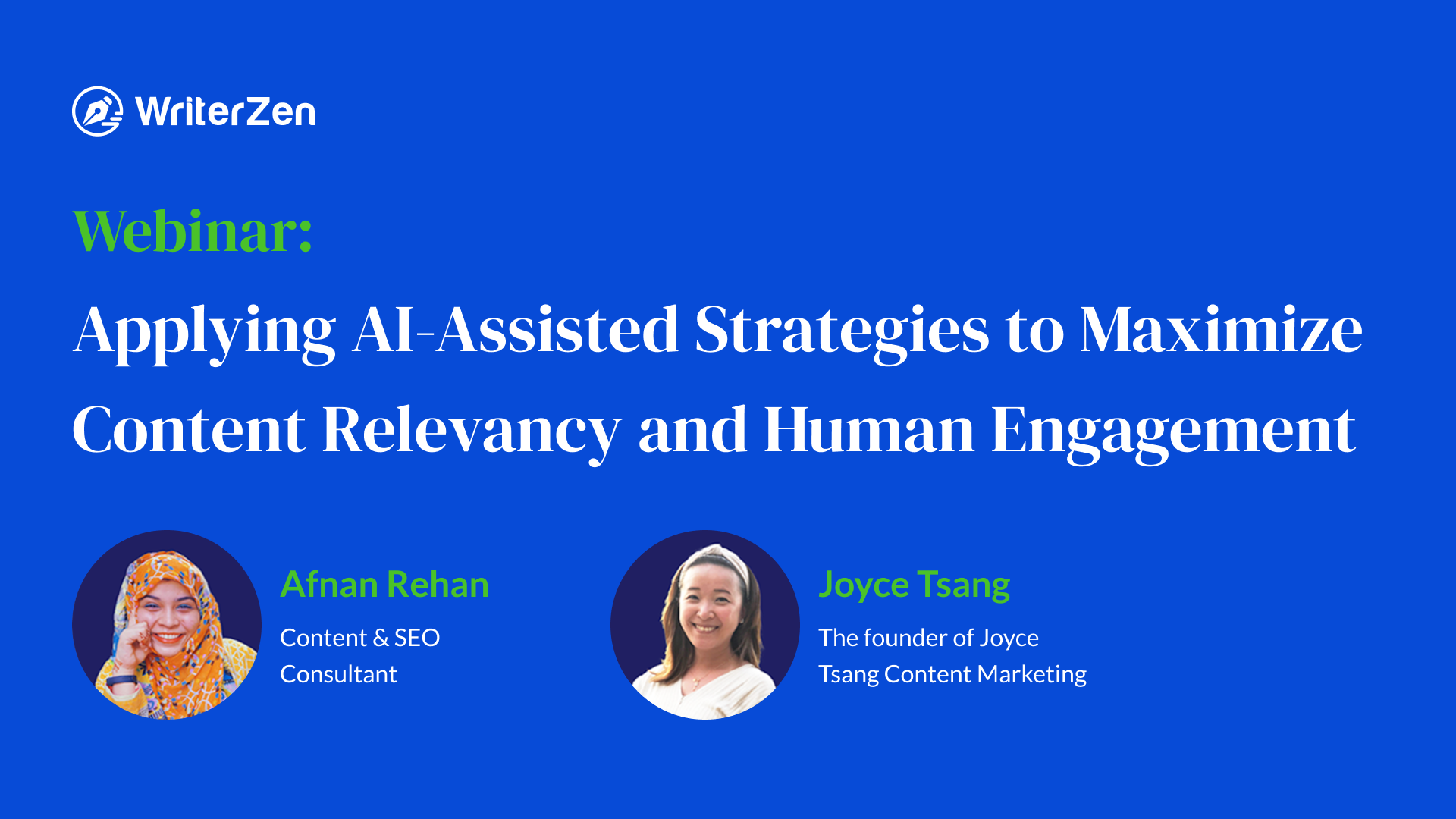 December 14, 2022
A Contemporary Strategy: Holiday Promotion in 2023
To ensure that businesses capture as many sales as possible in 2023, especially on festive occasions, brands need to be proactive and change their strategies. Join our webinar and perhaps consider shifting your course and trying something new.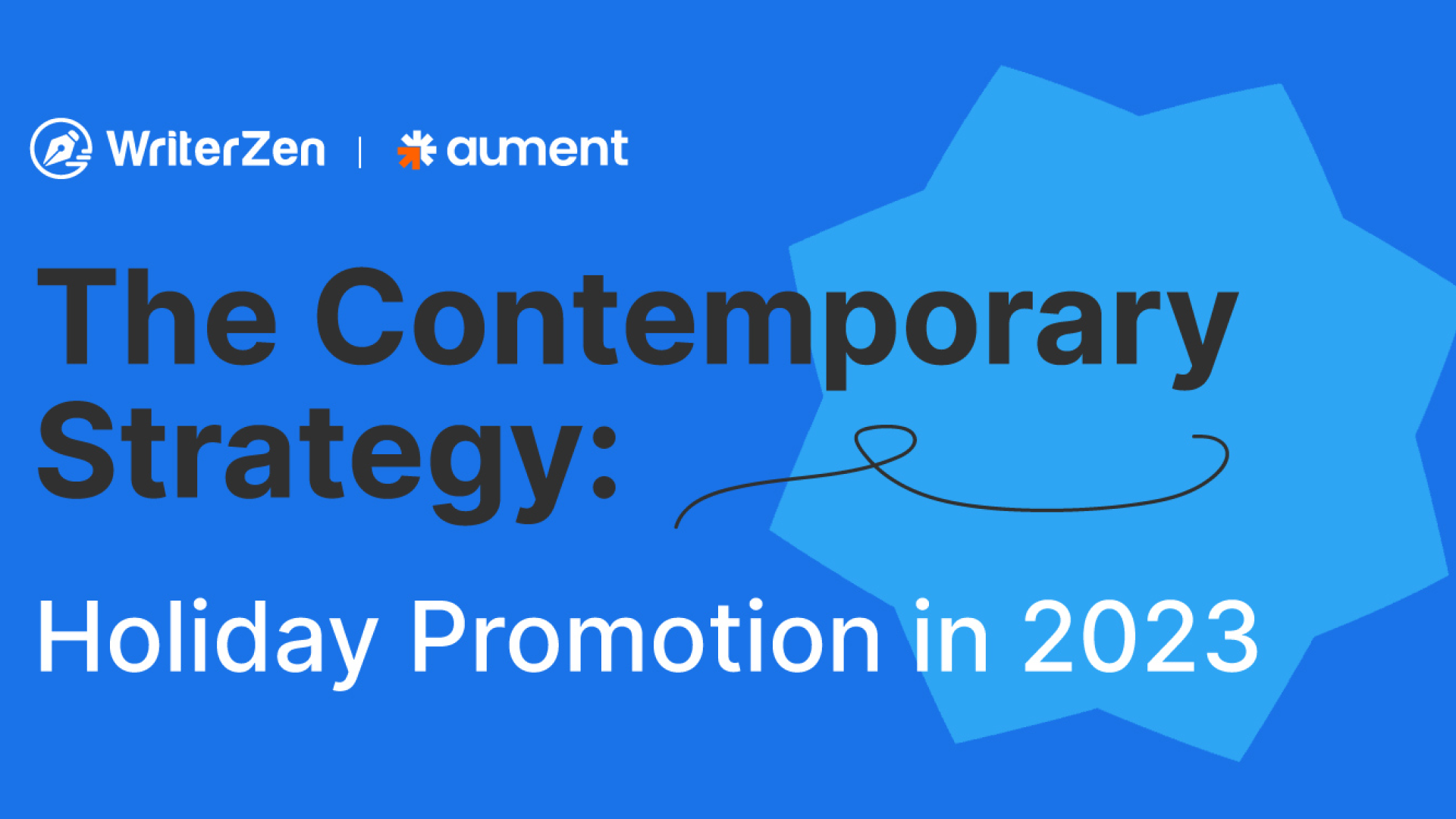 March 12, 2022
Weekend With WriterZen: Master A.I. Writing To Craft Content That Ranks
Saturday discussion: A.I Writing Tool demo, AppSumo LTD's discussion, workflow walkthrough for new Zenners, Q&A, with Daniel Nguyen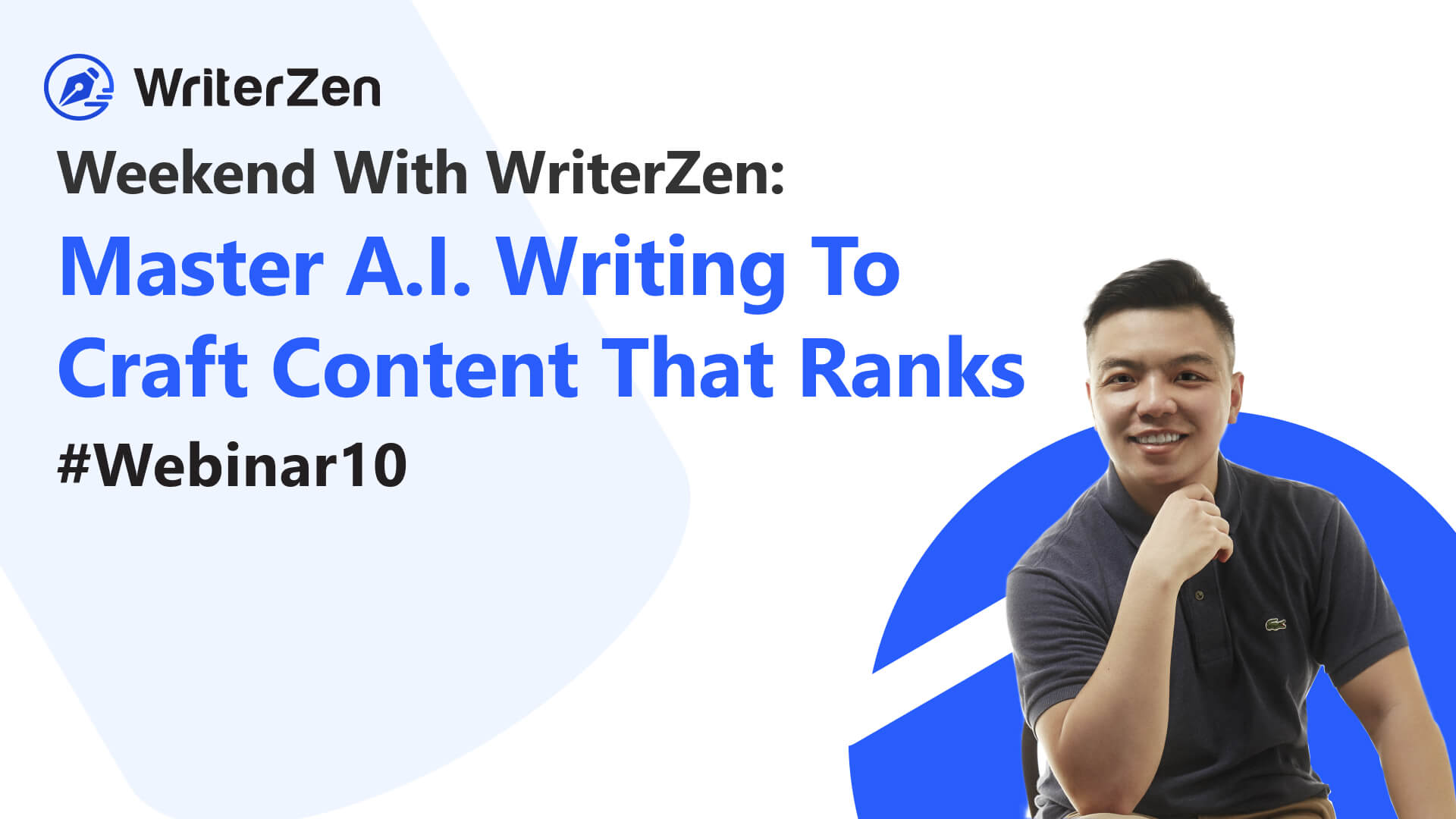 February 19, 2022
Saturday Convo: New Dashboard Walkthrough & A Major Surprise Update
New WriterZen dashboard discussion: know how to leverage the new UI, new features, and tutorial library! Daniel Nguyen will also share some exciting news on the upcoming released feature and major event happening in February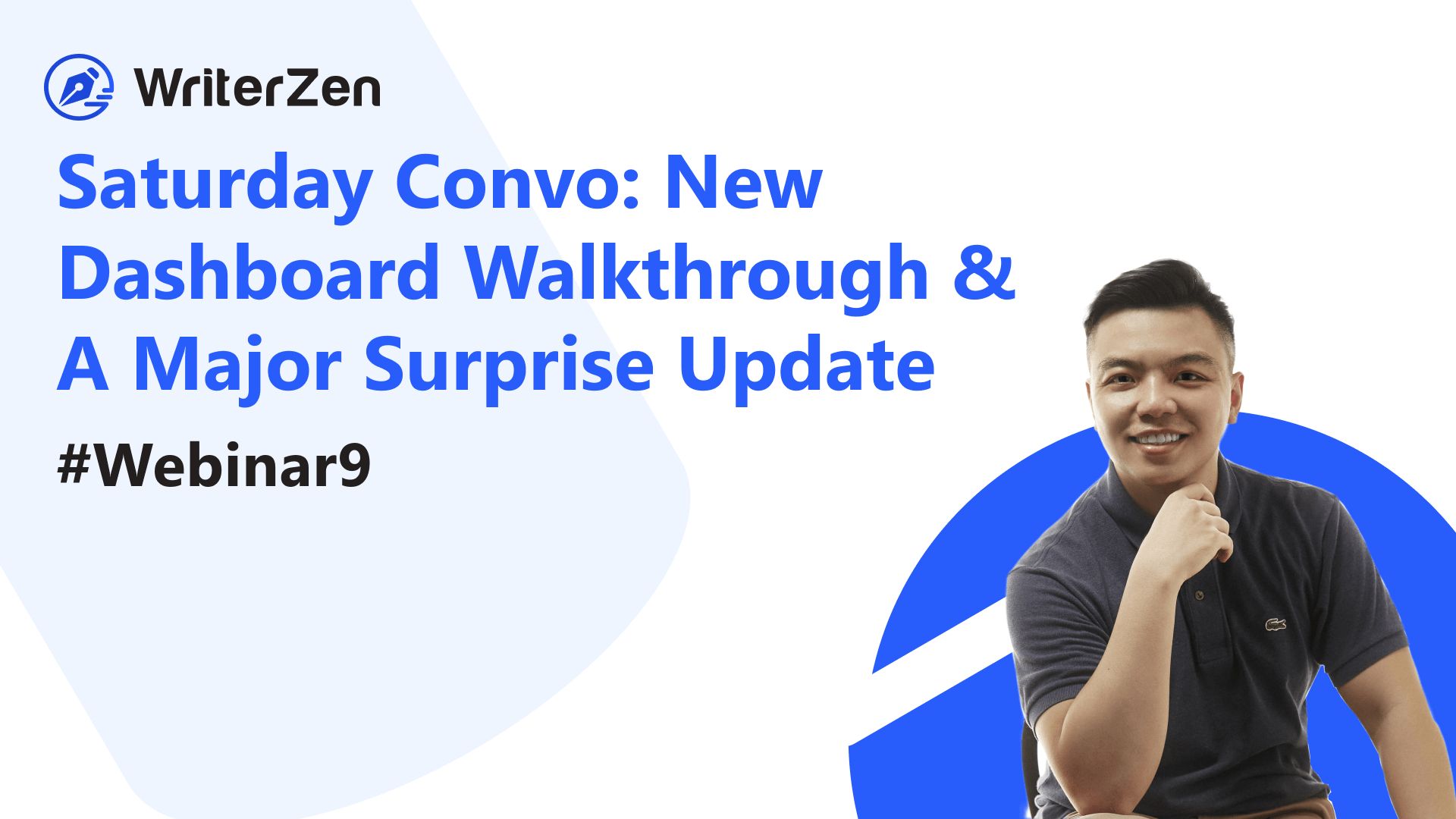 January 22, 2022
Updated Content Creation Template & Practical Walk Through Case Study
Join our live webinar to get an updated content creation template. Each step in the content creation workflow will be explained strategically!
December 18, 2021
60-Minutes Live Demo Learning To Rank Your Content Strategically
In this webinar, we want to show you the LIVE DEMO of how you can use WriterZen to rank your content strategically.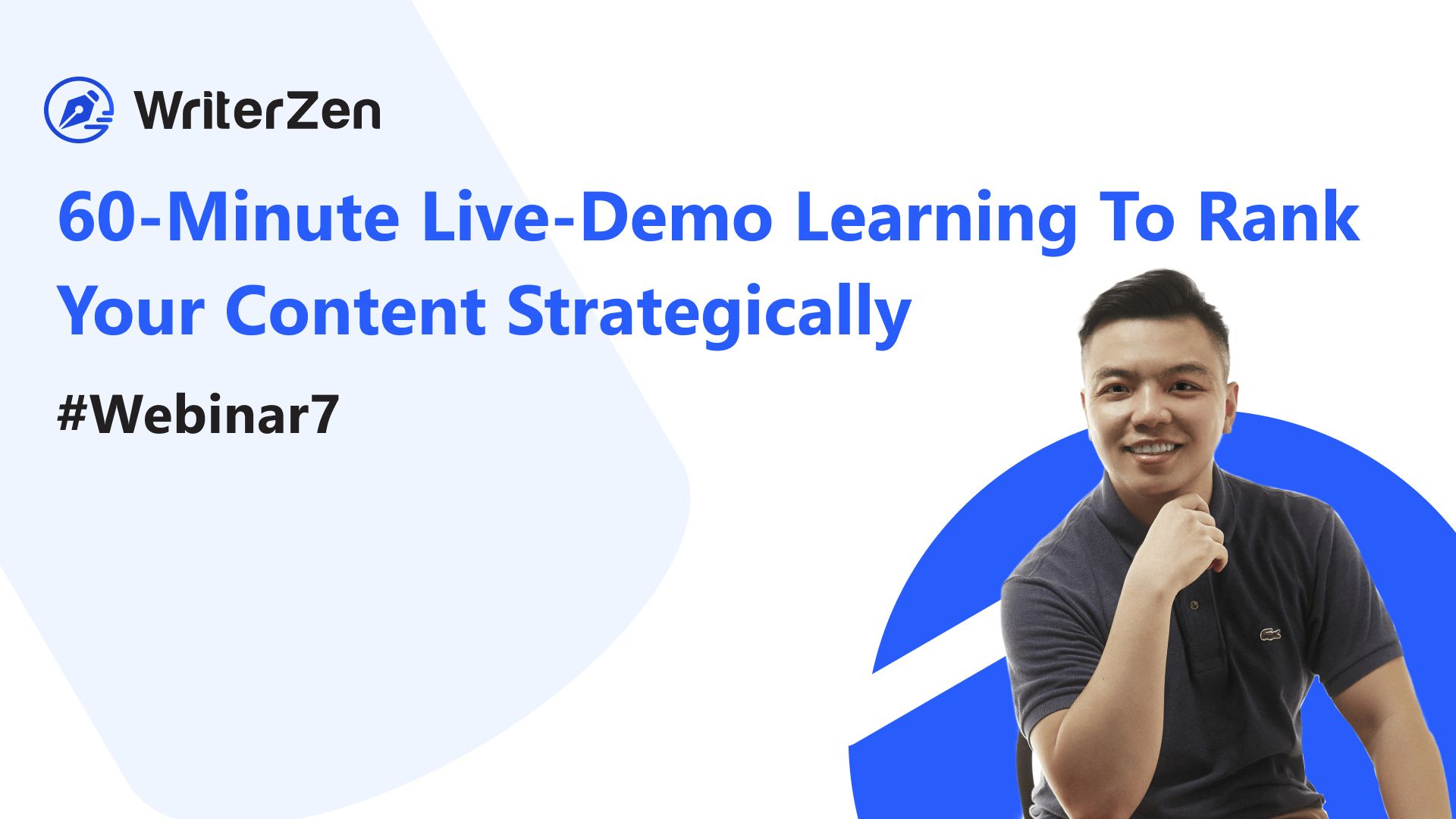 November 20, 2021
How To Develop A Winning Content Strategy In 2022 (Pt. 2)
In the previous webinar, Daniel Nguyen discussed the supply and demand in Google's economy, why topic discovery is so important and should be your priority, "Zen metrics" - the concept that helps you filter out keywords in four different zones that fit with different timing, resources, and strategies. In this webinar, we will discuss how to execute the developing content strategy and case studies.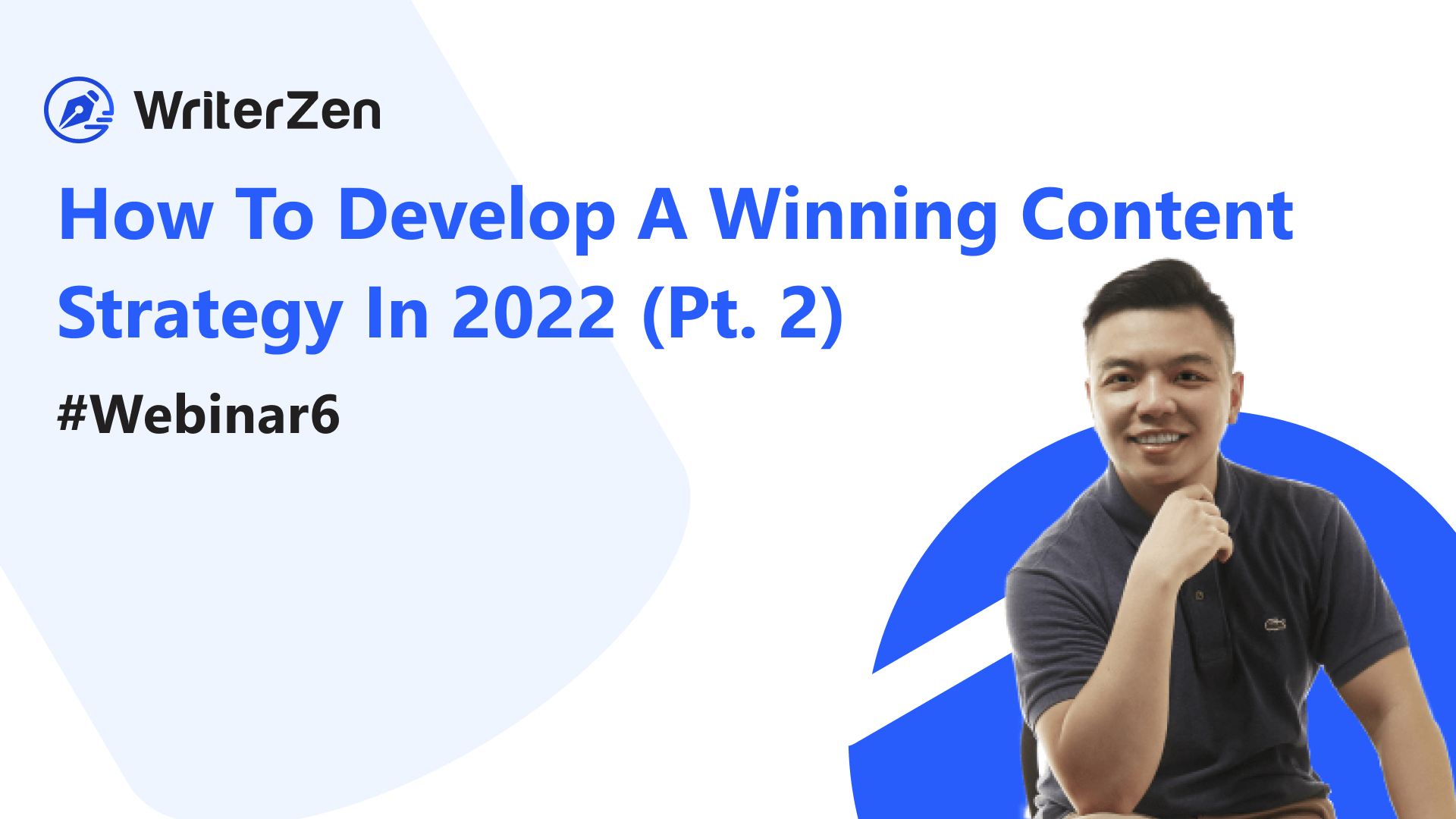 November 19, 2021
How To Develop A Winning Content Strategy In 2022
Looking for a way to brush up your content strategy? Join us in this webinar to understand the supply & demand principle in Google and why you should prioritize topic research instead of keyword research. In the session, Daniel also shares the Zen Metrics concept and how it can significantly transform your keyword strategy into the ranking machine!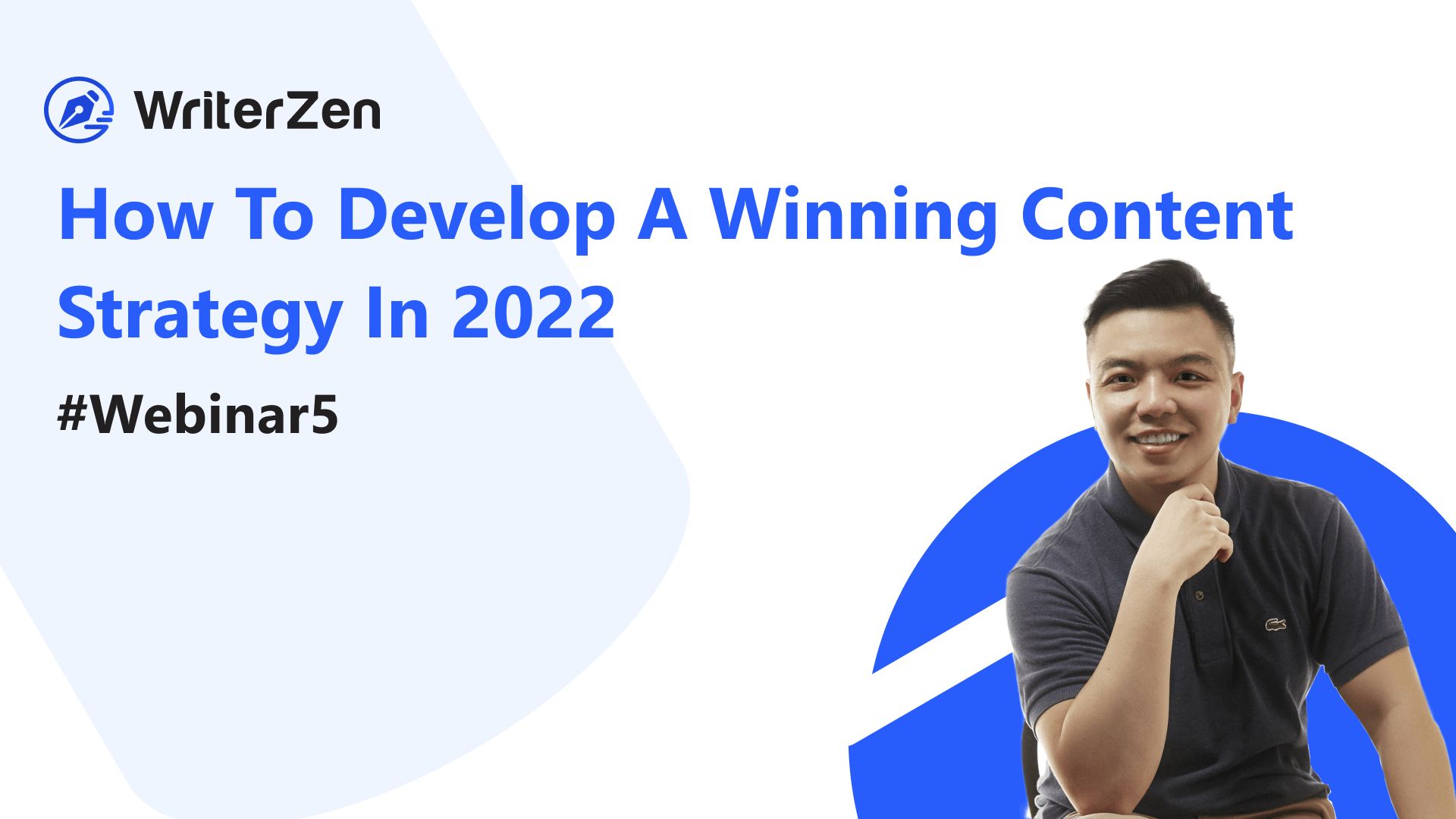 September 25, 2021
4th Webinar: Golden Filter and ESKP // WriterZen 2.9.0 Updates Demonstration
Catch Daniel Nguyen walk you through the updates of the new features: Filter configuration, ESKP configuration, and Golden Filter.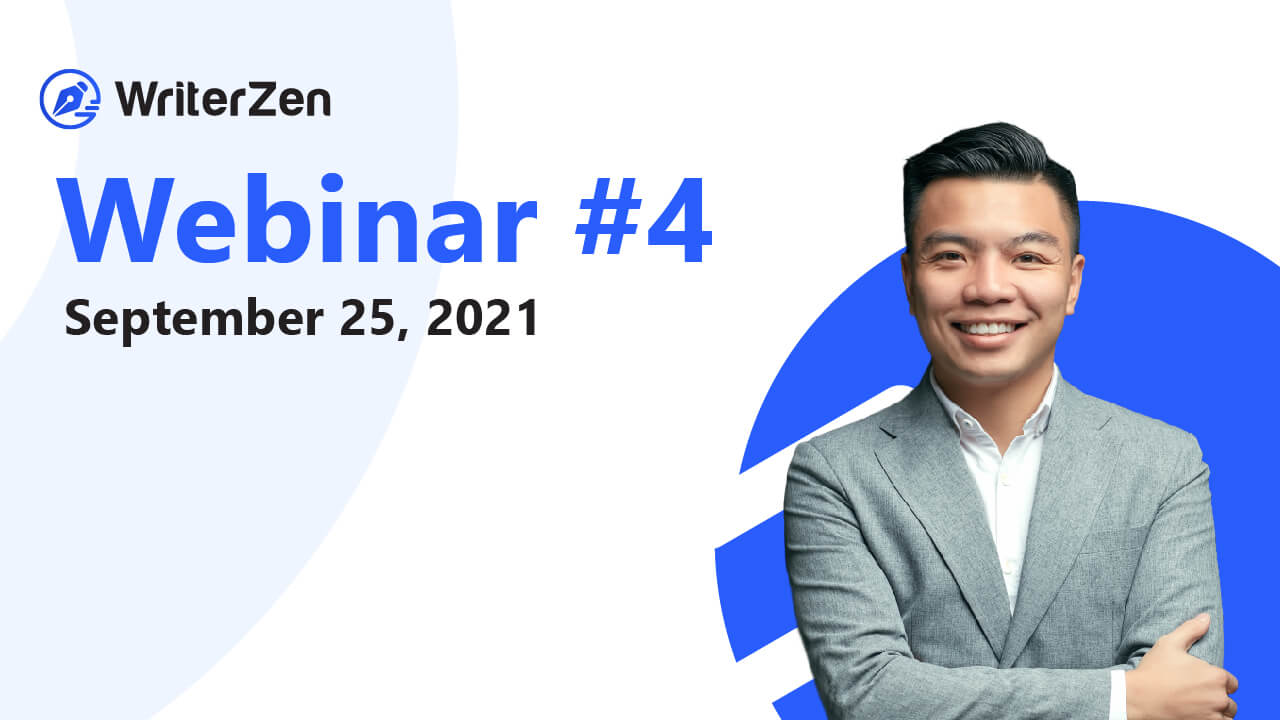 August 07, 2021
3rd Webinar: Streamline Content Workflow With WriterZen - A Comprehensive Walkthrough
Catch Daniel Nguyen discussing all things content workflow in finding the perfect keywords for maximum conversions, finding keywords to increase organic traffic (building a funnel), and understanding the new Google NLP integration (a demonstration).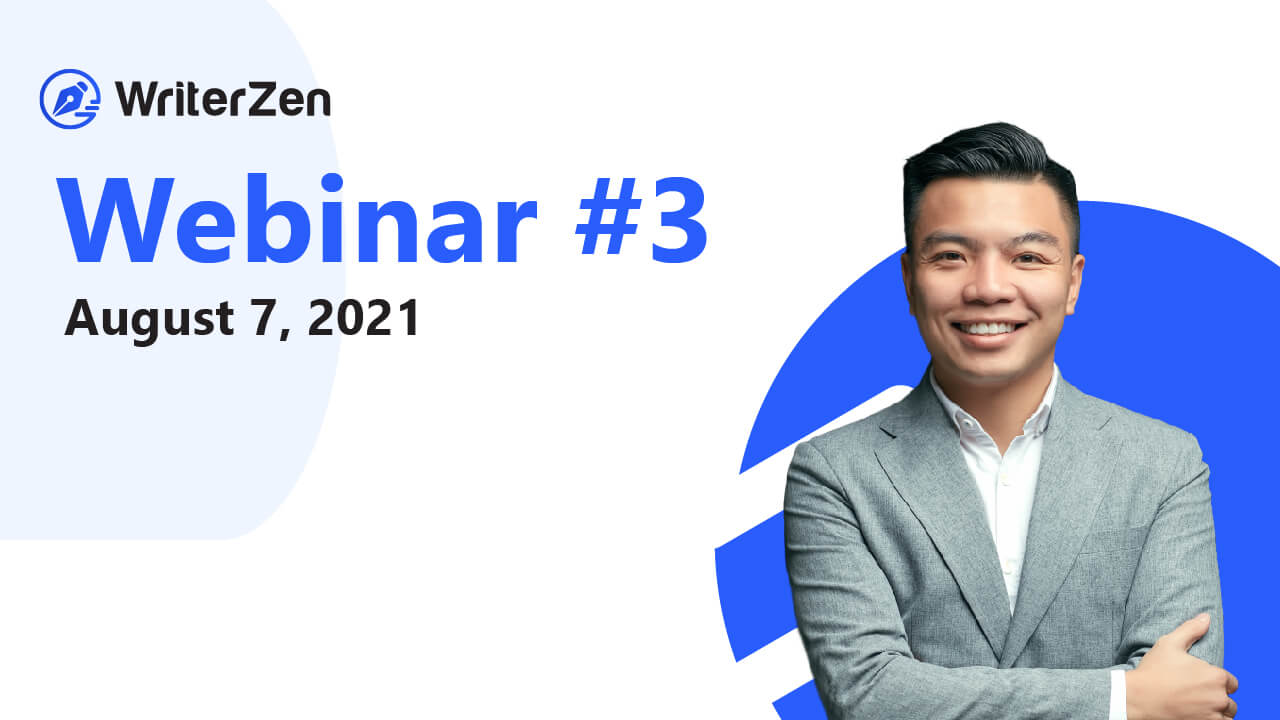 July 03, 2021
2nd Webinar: A Complete Workflow Walkthrough, Some Clarifications On Our Tools, And Recent Updates
This time we discuss the latest important updates and announcements, understand WriterZen workflow as well as answer questions in real-time with Daniel Nguyen, CEO and Founder of WriterZen.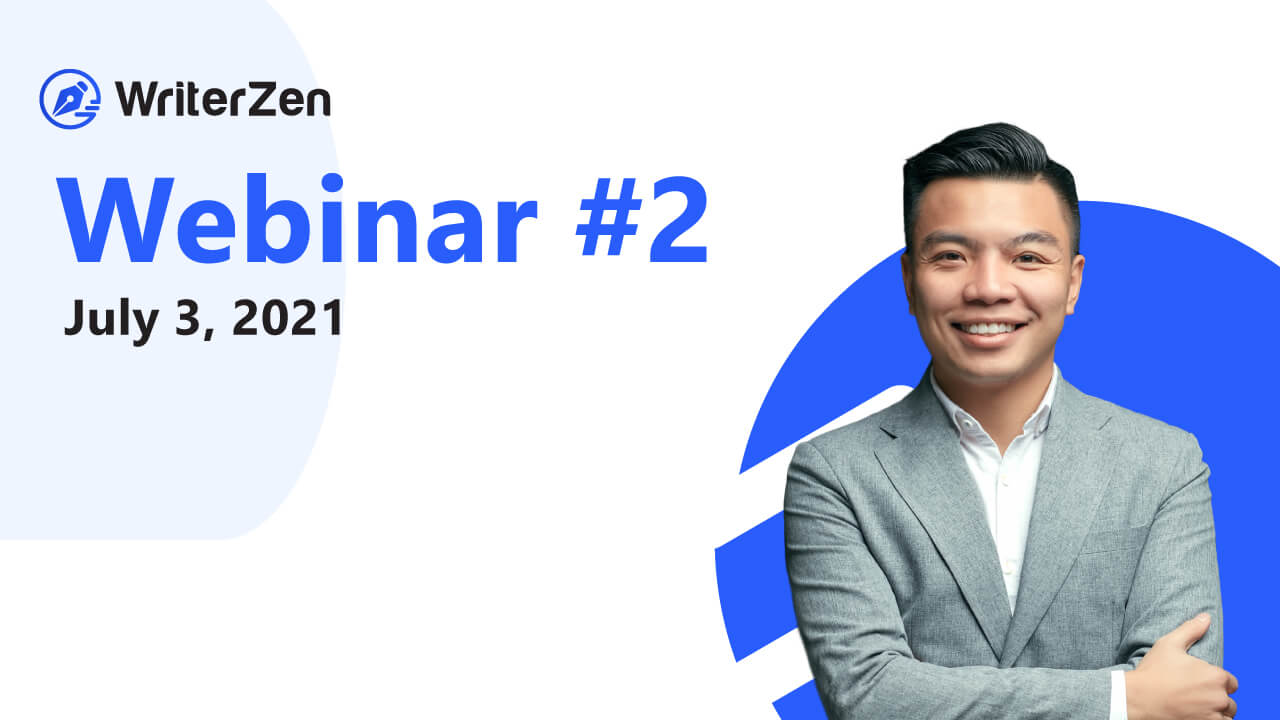 June 12, 2021
1st Webinar: Get The Most Out Of Your WriterZen Experience
In this webinar, we're bringing you some detailed and inspirational sharing about WriterZen background, the general workflow in WriterZen along with use cases provided as well as our future roadmap in 2021 with Daniel Nguyen, CEO and Founder of WriterZen.