Keyword research made easy
Get millions of keyword suggestions from the biggest keyword database on the market and pick the best ones for you in just a few clicks.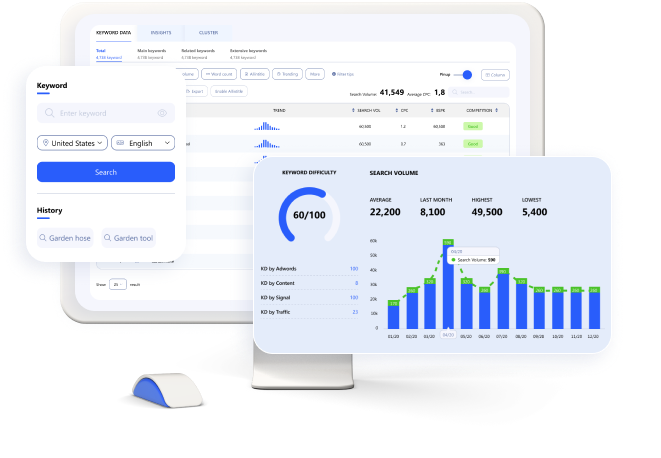 Get Insights From Powerful Metrics
Each suggested keyword is accompanied by a range of metrics that provide valuable insight from only the most recent data.

Locate Golden Keywords With Ease
Keyword Golden Ratio is a metric that shows how many other pages are competing for this keyword - lower the ratio better the chances to rank on Google.
Use the Keyword Golden Ratio metric to find keywords with low competition yet have high search volume.
Get the most relevant search results and high-converting suggestions even for non-specific topics.
Estimate monthly traffic from search engines with 99% accuracy.
Investigate the potential of long-tail keywords that are high-ranking and experience low competition.
Automatically Cluster Keywords With 100% Accuracy
Make use of the data representation to categorize keywords based on their relevance, popularity, part of speech and so on compared to the seed.
Group keywords into clusters to engage a wider sample space to rank your content.
Use keywords from different groups to properly organize your content.
Take advantage of keywords that are automatically clustered by relevance using our patent AI.
Maximize the traffic potential of your page by engaging insights from different clusters.
Generate insightful content topics using separate but closely related keywords.
Generate Quality Ideas Using The Insight Generator
This offers a range of precise and useful metrics that can be analyzed to provide a better understanding of how to best fit keywords into your content.
Use the audience's most frequent suggestions to fill gaps in your content.
Score the most popular topics and questions based on user's search intents.
Reverse engineer your competitor's content strategy and explore your opportunities.
Understand exactly where to invest you content marketing in.
Save All Your Keywords In One Place
Select and add an array of your favorite keywords into a custom list in order to easily access, share and use it another time.
Choose your desired keywords and save them into the Keyword List.
Keep all your priority keywords in a single list for easy access.
Create up to 50 of your own databases of 1000 keywords each.
Here's what our users think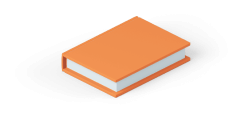 Frequently asked questions
How do I upgrade my account?
Select the desired subscription plan from Plans & Pricing and click on the "Upgrade now" button. Depending on your current plan and its validity period, you'll only pay the prorated amount in the first payment for the new plan.
What payment methods do you accept?
You can pay with your Visa, Maestro, MasterCard, American Express or Discover cards.. Email us at
[email protected]
for more information.
Is it possible to pay monthly for the subscription?
Yes, we have both annual and monthly plans. Don't forget that you can save up to 30% by subscribing to the annual plan when compared to the plan paid monthly!
Do you provide any discount?
We may offer special discounts from time to time on different occasions during the year. Moreover, you might get a special limited time early-bird discount after the registration.
How do I activate my discount code?
You can activate your discount code in your payment page, just enter your discount code at the bottom and our system will process your payment.
Are there any hidden fees or contract obligations?
No, there aren't any hidden fees or contract obligations, you pay the amount you see.
What is your refund policy?
If you are not satisfied with our product, we will issue a full refund within 48 hours of your payment, no questions ask. However, this applies only once.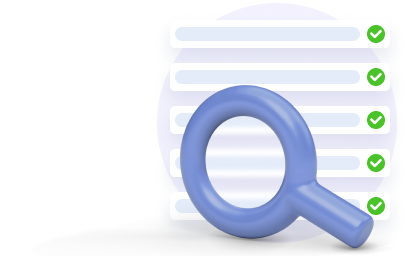 Quality over quantity, always
Get access to data your competitors wish they had and create high-performing content today.
Start a free trial