Breathe life into your content
Link together topics, keywords, other insights from your competitor to generate a winning outline structure and compose it with an SEO optimized editor.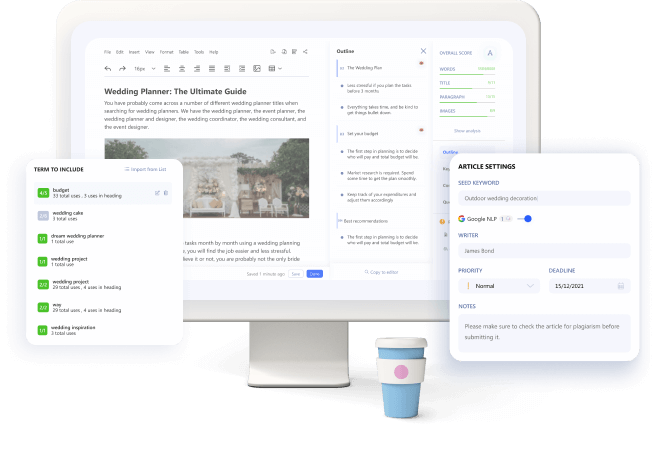 Insider intel straight from competitors
Screen through the top 20 URLs ranking for a given seed word with proprietary NLP to discover their best-kept secrets.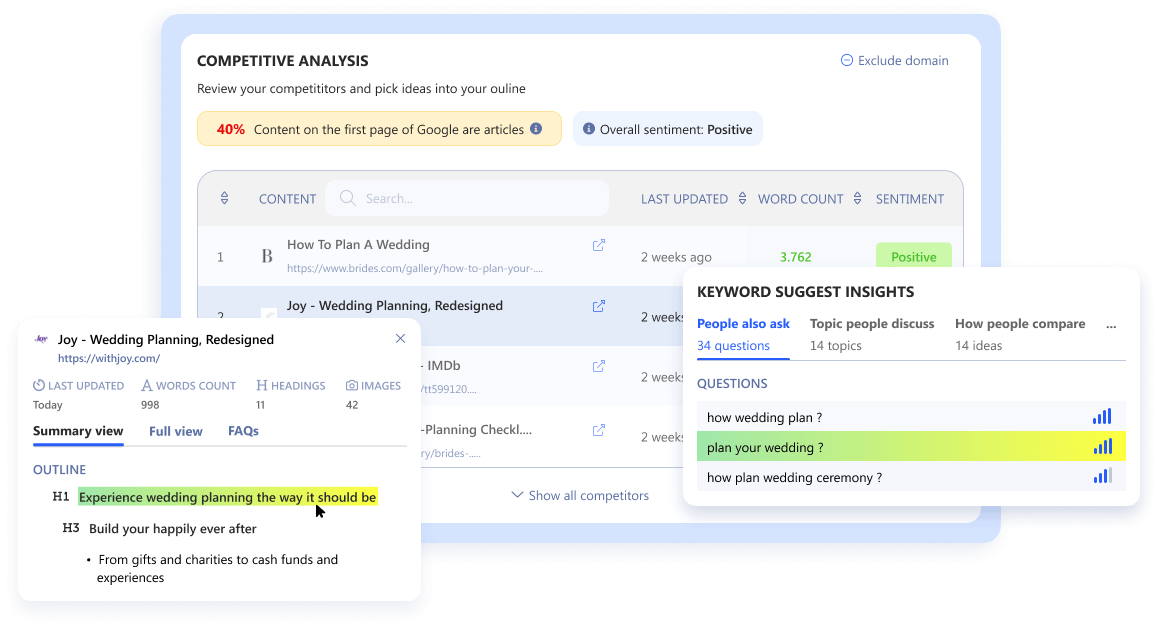 Extract keywords that drive traffic, have high content relevance and low search difficulty from competitor pages.
Find winning elements from competitors' content structure and make it yours.
Access relevant insights from Google Search and Social Media to answer pertinent questions from users.

Swiftly build content blueprint from scratch
Brainstorm in a click and put together the best content outline for any given topic.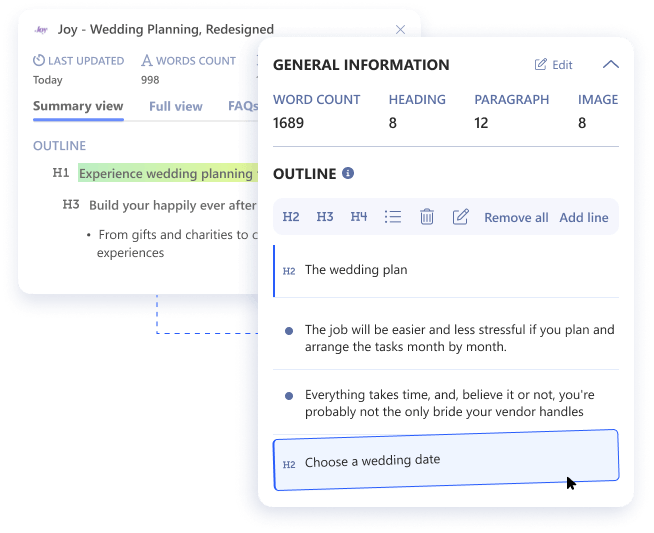 Build SEO optimized outlines generated from trends and practices of top-charting competitors.
Convenient and handy interface that encourages you to edit and expand generated outline to fit your ideas.
Explore new ideas with GPT-3 powered A.I. Writing Assistant to give your content a boost.

Stephane Vicent
Founding Director at 3W consultant
I love the Content Creator tool, it has been very helpful in my efforts to write good quality content. The ability to analyze and rate my content helps me write better copy that outperforms the competition.
Pave the way for Google bots
Help Google bots understand your content by including entities that are essential for human readers and considered vital by search engines.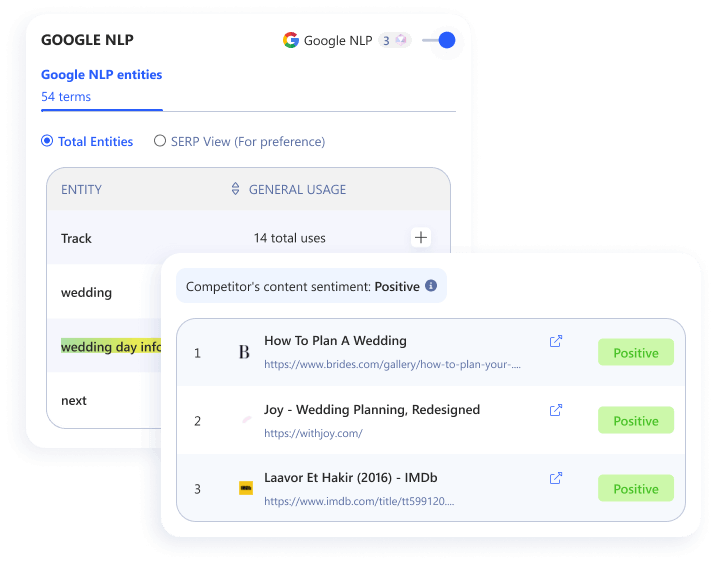 Use key entities that make it easier for Google crawlers to deduce your content and consequently rank it better.
Determine the sentiment that your content needs to target that would fit best Google's requirements.
Get entities with a high salience score for a given seed word that delivers the best impact on Google bots.

Kazunori Nakazawa
Digital Marketing | SEO Specialist at Invite Japan
WriterZen is a great SEO tool for content creators. My personal experience is that the tool is very useful for keyword clustering. Great for marketers and bloggers.
An Editor That Has Your Back
Enjoy the luxurious feel of the world-class editor that is designed to drive up your productivity.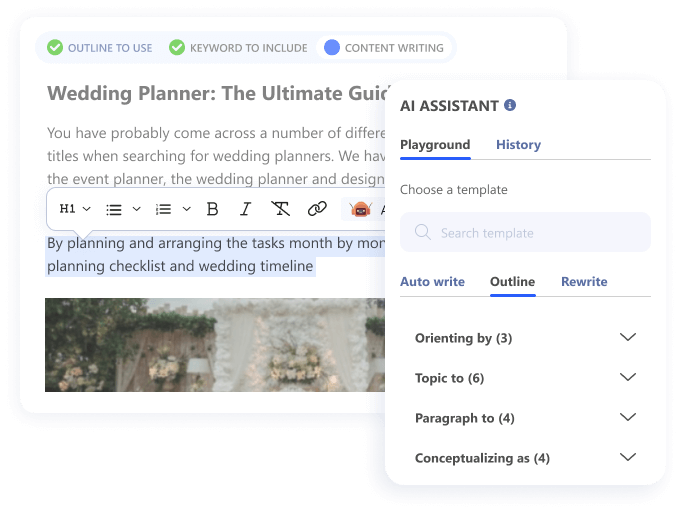 Designed to optimize your writing experience with user-friendly features and an aesthetic interface.
Stay focused with live suggestions, note-tracking features, and competitor data.
Never go wrong with a content scoring metric that picks trends, patterns and provides real-time SEO analysis.

Mark Draper
Consultant at Indigo
It presents a huge amount of information in an easy-to-understand manner. It's helped me generate a lot of ideas for blog posts and has helped me avoid wasting time on topics that it highlights as not being good targets.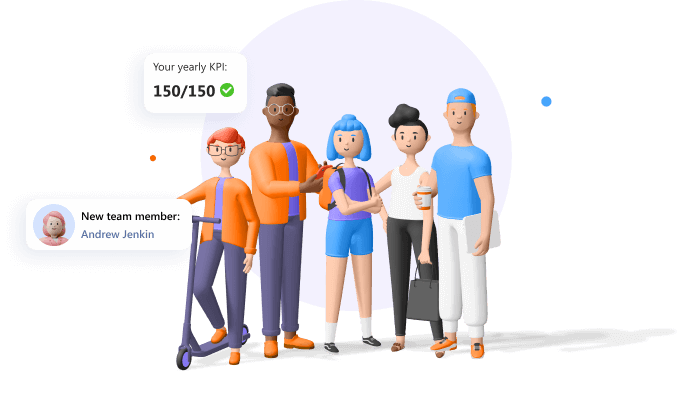 Teamwork makes The dream work
Quickly act on team insights with seamless workflow and invite others for collaboration without sharing your Writerzen account.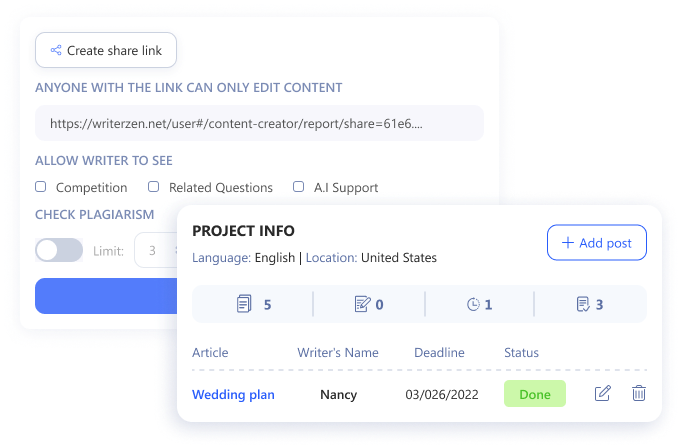 Ask for team insights, make changes and share content briefs without giving away your login credentials.
Divide, deploy work and monitor the progress of team members on the same platform.
Decide what the writer sees when sharing the content brief.

Phillip Stemann
CTO at GenieWords
WriterZen's topic discovery is a great way to quickly get more than 100 topic ideas based on a keyword. The number of topics and relevant keywords are really impressive and their content creator is a great start for you to create SEO-optimized articles.
Introducing world's most powerful A.I. Writing Assistant
Transform your ideas into engaging content in just a few clicks.
Explore Our A.I.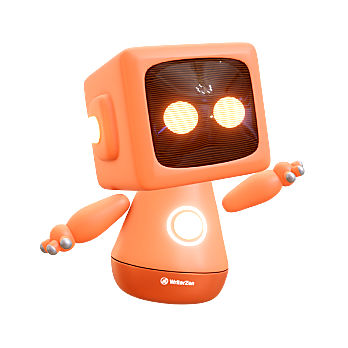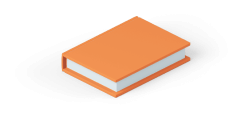 Frequently asked questions
How does Content Creator tool work?
The tool was created based on a workflow of outlining, selecting the target keywords, and finally focusing on writing.
In addition, we integrate an AI Writing Assistant and Google NLP Analysis to help you generate more ideas and produce the best content for SEO.
For more information, check
this article
out.
What source do you use for content optimization?
This tool optimizes your entire content by pulling related information from the top 20 search results. Create outlines using WriterZen metrics and Google NLP algorithms.
Do you have a team function?
We're working on delivering that function by Q3/2022. Currently, team members can only access our Content Creator and AI-powered Writing Assistant via a share link. By signing up as a trial member, team members can work directly on WriterZen's page even after the expired trial period.
Do you have a template or suggest a content outline?
At this time, we do not have a template only for content creators. However, WriterZen has suggested a template for the whole workflow which you can view the sample case inside the tool.
Here's the sample workflow. Figure out
here
.
What is Google NLP integration? How does it help?
Integration of Google NLP to provide suggestions for context sentiment, entities to include, and more to ensure Google bots can understand your content effectively. Our platform integrates Google NLP to provide you with more valuable recommendations for selecting the best keywords, determining their quantity, and optimizing your content.
You can read more about it
here
.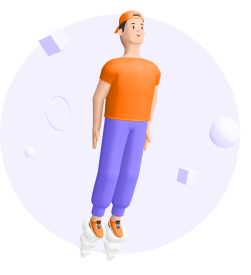 Quality Intel Matter
Get access to data your competitors wish they had and create high-performing content today.
Start a free trial