Boost your content writing speed to go faster than ever before
Simple and transparent pricing, flexible plans and personalization options for team of all sizes, for every stage of your business. Or get a taste with our
Free Trial
.
Feature comparison
30% off on Annual Plans

Basic

Great for solo user handling single project work

Get started

most popular

Standard

Ideal for small teams working on multiple projects

Advanced

Fit best for agencies & big digital marketing firms

Get started
| | | | |
| --- | --- | --- | --- |
| Keyword Explorer | | | |
| | 50 | 75 | 150 |
| | 25,000 | 40,000 | 100,000 |
| | | | |
| | | | |
| Golden Scale Keyword Filtering | | | |
| Sales per keyword simulation (ESKP) | | | |
| Golden Scale Keyword Filtering | | | |
| Content Creator | | | |
| | 50 | 70 | 150 |
| A.I writing words / month | 5,000 | 8,000 | 15,000 |
| Sharable links to freelancer | | | |
| | | | |
| Topic Discovery | | | |
| | 50 | 75 | 150 |
| Competitors headlines generators | | | |
| Keyword Import | | | |
| | 3,000 | 7,000 | 12,000 |
| | | | |
| Plagiarism Checker | | | |
| | 25,000 | 40,000 | 100,000 |
| | 3,000 | 7,000 | 12,000 |
| Import content from multiple sources | | | |
| Team Function | | | |
| | | | 2 |
| Ability to add more seats | | | |
| Other | | | |
| | 20 | 50 | 100 |
Enterprise
Are you a big player and none of the above plans cover your business needs? Contact us to create a custom flexible plan.
Contact Sale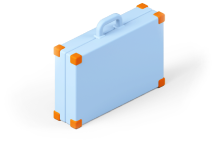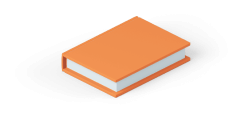 Frequently asked questions
How do I upgrade my account?
Select the desired subscription plan from Plans & Pricing and click on the "Upgrade now" button. Depending on your current plan and its validity period, you'll only pay the prorated amount in the first payment for the new plan.
What payment methods do you accept?
You can pay with your Visa, Maestro, MasterCard, American Express or Discover cards. Email us at
[email protected]
for more information.
Is it possible to pay monthly for the subscription?
Yes, we have both annual and monthly plans. Don't forget that you can save up to 30% by subscribing to the annual plan when compared to the plan paid monthly!
Are there any hidden fees or contract obligations?
No, there aren't any hidden fees or contract obligations, you pay the amount you see.
How to change billing details?
What is your refund policy?
Kindly read
here
for more details.
Do you provide any discount?
We offer special discounts from time to time on different occasions during the year.

Don't forget to subscribe our social media!

A.I. Assistant
Transform Ideas Into Engaging Content With The Powerful A.I. Language Model
Unlimited words generation
70+ Prebuilt A.I Templates

Member Seats
Collaboration for better teamwork, better results.
Unlimited members invited
Collaborative cross-checking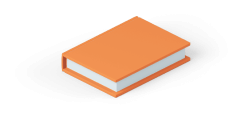 Frequently asked questions
A.I. Assistant
Is there any limit on how much content I can generate?
Depending upon your plan, you will receive a certain amount of A.I. words for generating content. Alternatively, if you run out of credits, you may purchase the unlimited A.I. Add-on package, which is available on our pricing page.
Does this feature completely replace the need for writers?
Artificial Intelligence can't replace humans in developing content that ranks; even if A.I. is highly-trained and the content is completely natural, it will not sustain without other factors in place.

- The application of A.I. to writing, if done correctly, can be extremely helpful in developing ideas, delving deeper into competitor analysis, and speeding up the research and execution process.
Does the AI also check grammatical errors?
In this version, the A.I. bot can't fix obvious grammar mistakes, but it can generate more ideas. We will definitely work on this feature in Q4/2022.
What languages does AI support?
At this time, only English is available. However, as the feature develops and we have more data, we may be able to provide other options in different languages.
How many AI templates does Writerzen generate in this version?
There are over 60 templates available in our A.I. Writing Assistant feature, which are generated in the two major steps in our Content Creator feature.

Templates like outline builder, summarizing form, FAQ, auto-writing, and many more features are awaiting you to test.
What if I buy A.I add-on in the middle of the subscription billing cycle?
Purchase A.I. add-on in the middle of the subscription billing cycle can result in prorated charges. We will charge prorated amounts for the remained time spent on your current cycle as follow:

The cost needed to pay = (add-on price per day)x(unused days of the cycle) - (old add-on price per day if have)x(unused days of the cycle)

If this number is positive, money will be kept in the account and will be used to pay for the next payment (of any purchasing).
Member Seats
Can I purchase more user seats?
Yes! You can purchase more seats any time for $XXX/seat/month and $XXX/seat/year if you are on the Standard plan, or above.
How do team credits affect work? When my credit limit runs out, how can I increase it? What data can team members access?
Members can access all tools and create/view/edit/delete all tasks. All the limits that members burn in a workspace are counted on the owner's limits, and all data in the workspace is shared among all members, regardless of their role. Everything in the workspace settings and plan limit may be viewed by all members in the workspace but can only be edited by the owner.
Can a single user join multiple workspaces?
Yes! You can be assigned to multiple workspaces.
Purchase extra credits easily to get things done without overspending your budget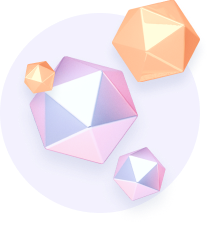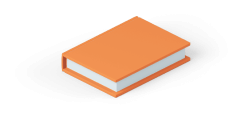 Frequently asked questions
How do one-time keyword credits package work?
If you are on a monthly plan, your one-time credits will be automatically deducted once your monthly credits run out.
How do one-time NLP credits works?
Each article scanned will reduce your NLP credits by three and that are entity, salience, and entity-level sentiment.
Why do I need this one-time package, and how long will it remain in my account?
In the event that all your monthly credits have been used up, a one-time access package can be purchased to provide you with more access before the new limit is set. As this package is non-recurring, there is no reset date.