Your go-to platform for creating

content

Uncover gripping content ideas, powerful analytics and optimization options to leave your competitors in the dirt.

Get it now

7-day free trial

No credit card required

Cancel anytime
20,000+
Topics Discovered

Create content that thrives
To drive organic traffic, content needs to be more than just shareable, clickable and readable. Writerzen helps you produce content that's highly relevant to what people are searching for.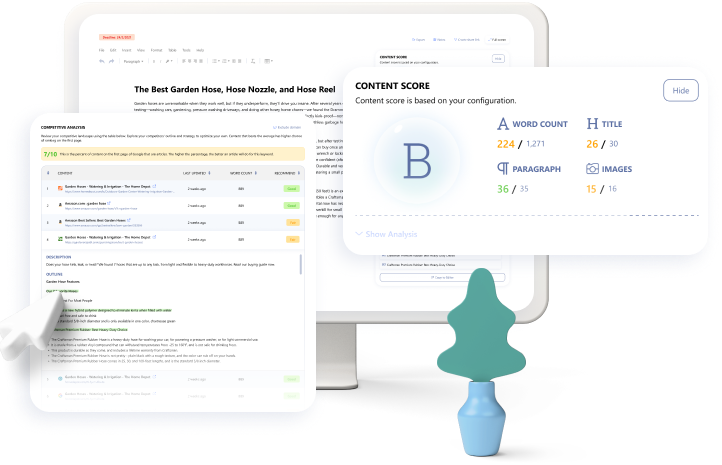 Consolidate your research into a single place easily.
Coherently structure your content from scratch.
Collaborate with teammates and collogues efficiently.
Construct masterful writing using a rich editor.
Research Keywords With Ease
Get millions of keyword suggestions from the biggest keyword database on the market and pick the best ones for you in just a few clicks.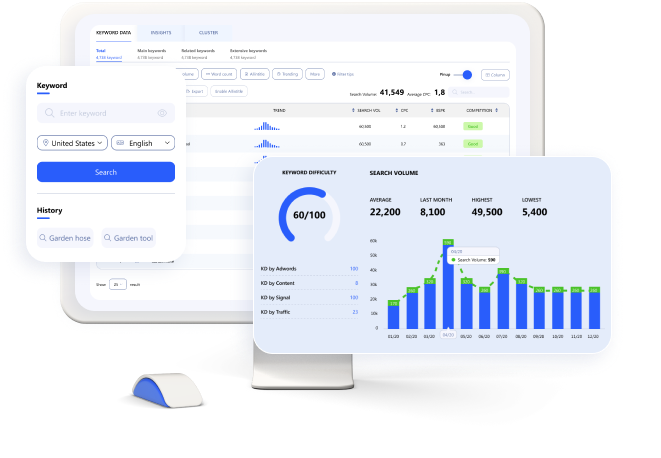 Rely on powerful metrics to decorate your content.
Realize Golden keywords for any topic.
Rapidly cluster keywords with 100% accuracy.
Revive the quality of your content using precise insights.
Recover all your keywords from any place, at anytime.
Discover Untapped Golden Topics
Engage your audience with ease using high-ranking content ideas based on what seek the most.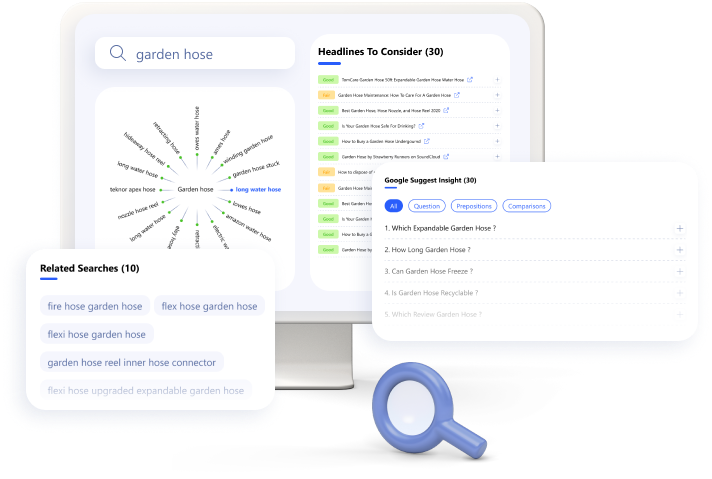 Delve into a new realm of content ideation.
Decipher the most sought-out headlines for a topic.
Determine the most desirable insights from your audience.
Construct masterful writing using a rich editor.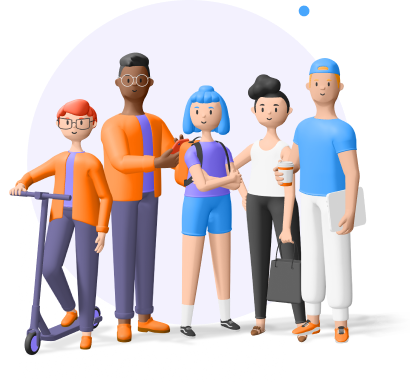 Here's what our users think
"Right now, WriterZen provides long-form SEO-focused writing better than many other tools in the market. The keyword research part is fantastic and easy to use. It also shows opportunities for keywords."
Chief of Product, RuhaniRabin.com
"An absolute dream to use. The work in the UI is the cream on an already sweet cake. I like the ease of use and research results. Excellent work team!"
CTO, Be Media
"Hands down! One of the best keyword research tool in the market. WriterZen has given me freedom to revisit the most difficult niches with confidence."
Key Account Manager, UnitedSEO
"Writerzen has been a great purchase as an SEO tool with a lot of potential from advanced keyword research to content planning based on competitors."
Co-Founder, Digital Marketing Mind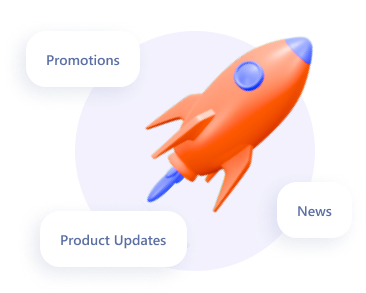 Get the latest content delivered straight to your inbox!
Subscribe to get our best content in your inbox. One post at a time. No spam, ever!