Most powerful A.I. at your fingertips
Sit back and relax with an innovative GPT-3 powered A.I. Writing Assistant that discovers original ideas to ace up the writing process.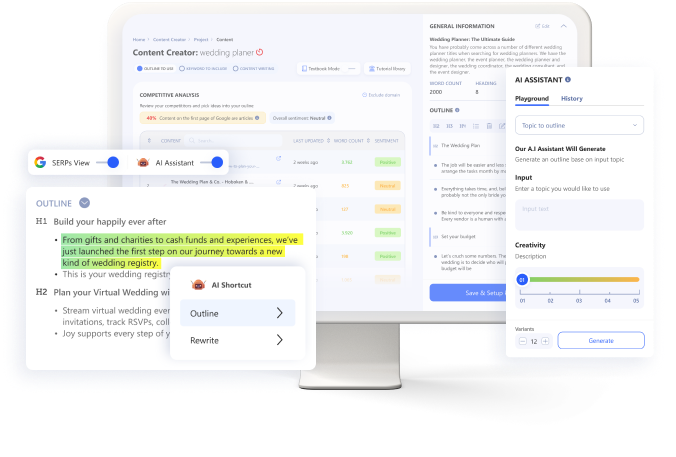 Uncover Limitless possibilities
Think beyond with our A.I. to generate unique titles, descriptions, and outlines for the perfect article.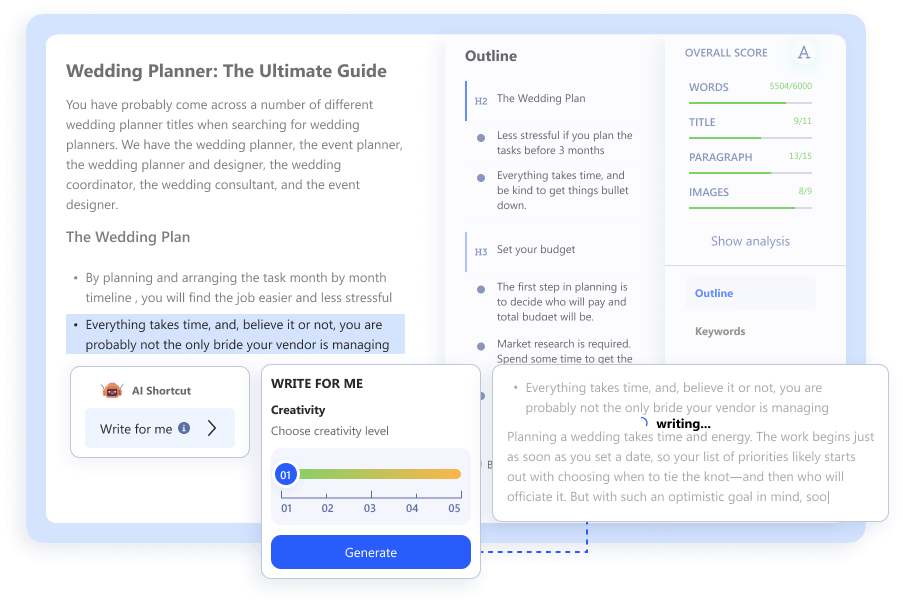 Spin key points from an outline into readable paragraphs that expand into a complete article.
Uncover and exploit multitudes of A.I. writing abilities to create fresh content ideas, rewrite paragraphs, and explore the new content structure.
Comprehend your writing style to develop further content with similar tone and quality.

The best that keeps getting better
Highly trained and tested A.I. writing tool that only gets better with time.
A.I. Assistant trained on billions of written pieces to help you craft realistic content.
Designed to improve content quality over time with our enhanced deep learning model updates.
Create heavily researched SEO optimized content that is easy to understand and engage with, within a fraction of time.
Versatile A.I. templates to build on
Expand content ideas using 60+ pre-built A.I. templates that fit with every step of your content creation cycle.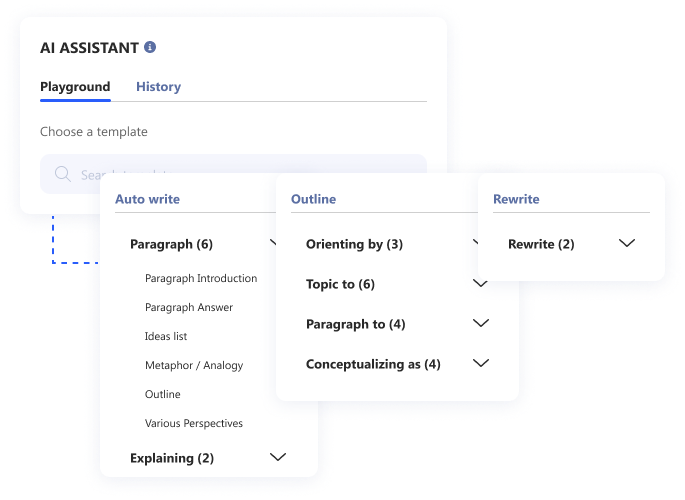 Use Outline templates to explore different content structures, arrange ideas logically using proven copywriting formats.
Automatically expand articles with Auto-write templates. Give cues to guide the transitions and move smoothly from one point to another.
Paraphrase, concise, or add on to original content to make it SEO friendly, engaging, and easy to read.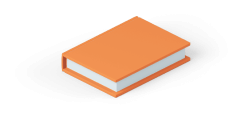 Frequently asked questions
Is there any limit on how much content I can generate?
Yes, it depends upon your plan. You will receive a certain amount of AI words for generating content. Alternatively, if you run out of credit, you may purchase unlimited word generation, available on the pricing page.
Does this feature completely replace the need for writers?
Humans cannot replace artificial intelligence at the moment in developing content that will gain rankings even if AI is successful, it will not sustain without other factors in place.

- The application of AI to writing, if done correctly, can be extremely helpful in developing ideas, delving deeper into competitor analysis, and speeding up the research and execution process.
Does the AI also check grammatical errors?
In this version, the AI bot can't fix obvious grammar mistakes, but it can generate more ideas. We will work on Q4.2022.
What languages does AI support?
At this time, only English is available. However, as the feature develops and we have more data, we may be able to provide other options in different languages.
How many AI templates does Writerzen generate in this version?
There are over 60 templates available for our AI, which are generated in two major steps in our content creator.

Templates like outline builder, summarizing form, FAQ, auto-writing, and many more features await your test.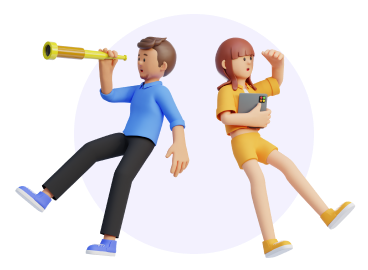 Innovation Matter
Intergration with innovative partners is a high priority for Writerzen. This is to ensure our user will have their hands on the best practices, always.
Start a free trial