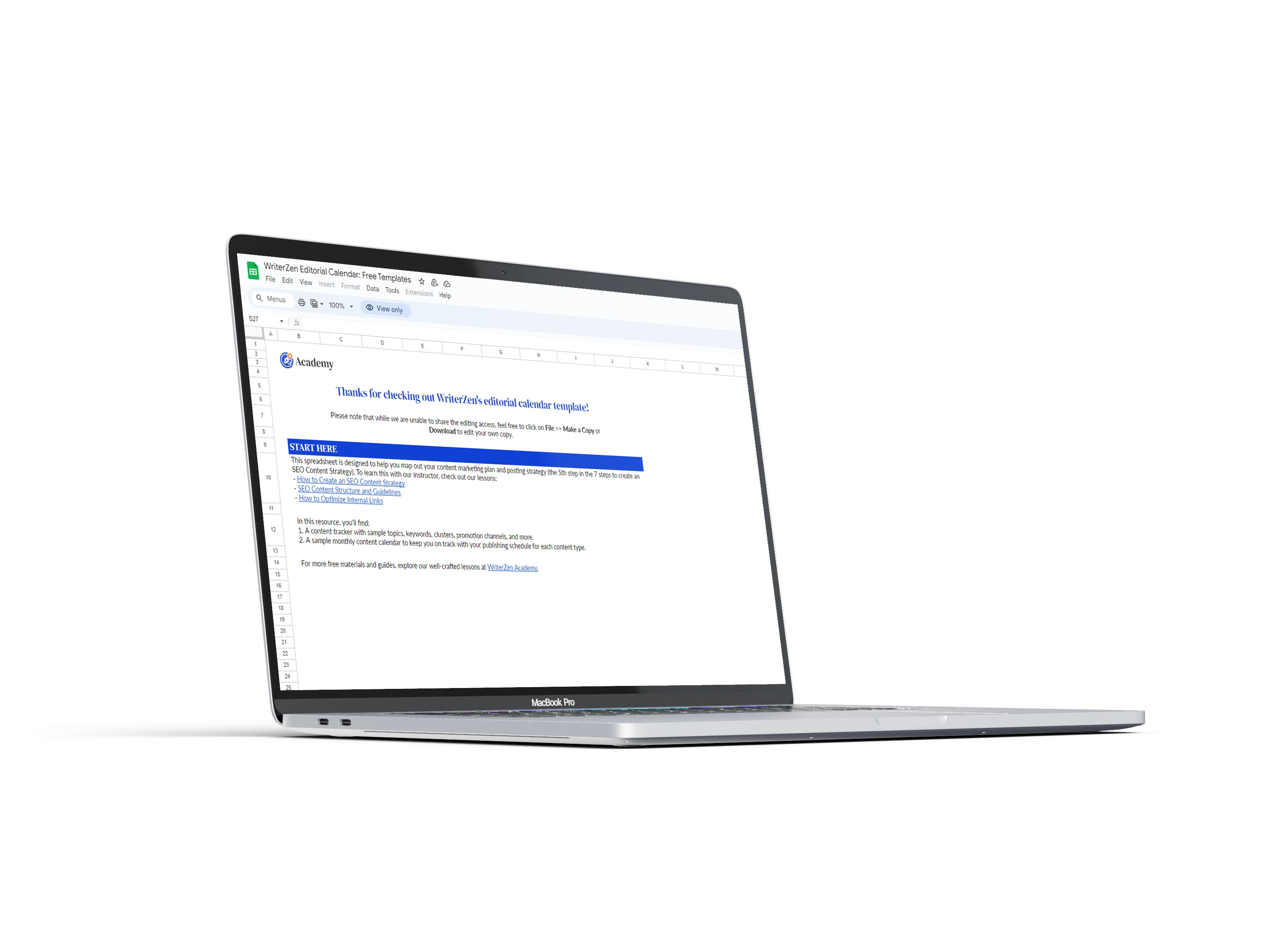 Editorial Calendar Templates
:
Simplify Your Content Planning and Scheduling
Free Download
Fill in this form to receive our well-crafted material in PDF format.
Want to download immediately without filling out this form next time?
Sign in
now!
Simplify Your Content Calendar Planning
Blogging often poses challenges, with post-planning and scheduling being significant tasks that demand your time and attention. While it is essential to stay organized, these tasks can consume a substantial portion of your day.
Introducing our free Editorial Calendar Templates, available in a user-friendly Google Sheets format to aid you in mapping out your SEO content marketing strategy and publishing schedule. Feel free to customize it to your liking!
Inside this free resource, you'll discover:
A comprehensive content tracker featuring sample topics, keywords, clusters, promotion channels, and more, and
A monthly content calendar template to keep you on track with your publication schedule for each content type.