Goodbye Tool Fatigue. Welcome, Single Content Collaboration Tool
WriterZen
Content SEO Software Company
Oct 26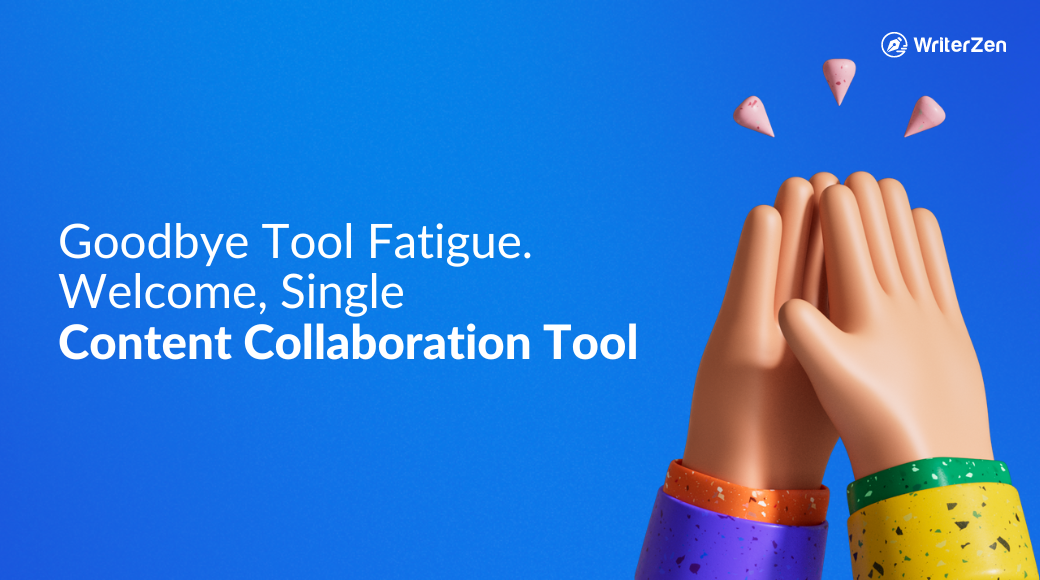 <p dir="ltr">The &ldquo;lone creator myth,&rdquo; (not to be confused with the &ldquo;lone genius myth&rdquo;) needs to die.</p> <p dir="ltr">It does more harm than good.</p> <p dir="ltr">The myth propagates the belief that creatives are lone creatures, and only one person is behind a great body of work. It is untrue, and I bet you can relate as a content manager or agency lead.</p> <p dir="ltr">Creative processes (including content marketing) aren&rsquo;t supposed to be (and often aren&rsquo;t) solo affairs. The best content is produced when a group of people collaborate and work together efficiently. As clich&eacute; as it might sound, teamwork does make the dream work.</p> <p dir="ltr">Content collaboration is key to the success of any content team.</p> <p dir="ltr">To this effect, lots of project management tools have sprung up.&nbsp;</p> <p dir="ltr">They all claim to aid team collaboration. But most of these tools are not native to the content world and don&rsquo;t solve the full spectrum of problems a content team faces in terms of collaboration.&nbsp;</p> <p dir="ltr">It&rsquo;s why many teams rely on different tools to solve specific problems. Like Ahrefs or SEMrush for keyword research, <a href="https://slack.com/" target="_blank" rel="nofollow noopener">Slack</a> for communication, <a href="https://www.notion.so/">Notion</a> for project/task management, and <a href="https://www.google.com/docs/about/" rel="nofollow noopener">Google docs</a> for content creation collaboration.&nbsp;</p> <p dir="ltr">In fact, a Getapp survey revealed that <a href="https://www.getapp.com/resources/project-management-software-features-report/" rel="nofollow noopener">97% of project managers</a> use two or more tools to manage projects because they don&rsquo;t get features such as task management (34%) and collaboration (28%) in just one tool.</p> <p dir="ltr">Unfortunately, bouncing around many tools can lead to your team members suffering from tool fatigue:</p> <p dir="ltr"><img src="../../storage/photos/1/blog-3.14/tool-fatigue.webp" alt="Tool Fatigue" width="1010" height="665"></p> <h2 dir="ltr"><strong>What Is Tool Fatigue?</strong></h2> <p dir="ltr">As the name suggests, tool fatigue is when people are overwhelmed by the sheer number of tools they are supposed to work with.</p> <p dir="ltr">A Pega survey of 35 global companies across 11 industries showed employees switched applications over <a href="https://www.pega.com/system/files/resources/pdf/demystifying-the-desktop.pdf?_rid=YToxOntzOjc6ImNvbnRfaWQiO3M6OToiQ09OVC04MzQ2Ijt9&amp;utm_source=emd&amp;utm_content=WFI-data-2018&amp;utm_medium=pr" rel="nofollow noopener">1,100 times a day</a>, and 35 applications per shift.&nbsp;</p> <p dir="ltr">That&rsquo;s a whole lot, right?</p> <p dir="ltr">You might be thinking, &ldquo;we don&rsquo;t use these many tools in my company,&rdquo; and you might be right. But whether 35 or 20 or 6, the point is that the use of too many tools hinders team collaboration and productivity.</p> <p dir="ltr">So what&rsquo;s the solution?</p> <p dir="ltr">Anna Kaley, and Maria Rosala, both User Experience Specialists with Nielsen Norman Group, succinctly captured it in this <a href="https://www.nngroup.com/articles/digital-workplace-tools/" rel="nofollow noopener">piece</a>:</p> <p dir="ltr">&ldquo;When it comes to your digital workplace tools, more is not always better.&rdquo;</p> <p dir="ltr">In other words, you don&rsquo;t need more content collaboration tools. Just one tool that brings the entire content creation workflow under one roof is good. Workflows, as you&rsquo;ll soon see, help eliminate tool fatigue:</p> <p dir="ltr"><img src="../../storage/photos/1/blog-3.14/workflow-eliminates-tool-fatigue.webp" alt="Workflows Eliminates Tool Fatigue" width="1010" height="665"></p> <p dir="ltr">The content production process happens in three phases: Pre-production, mid-production, and post-production. Instead of using a multitude of tools for collaboration across these three stages, a workflow-specific tool like <a href="../../" target="_blank" rel="noopener">WriterZen</a> does the trick.</p> <p dir="ltr">But don&rsquo;t take that from us:</p> <p dir="ltr"><img src="../../storage/photos/1/blog-3.14/writerzen-is-reviewd-as-all-in-one-content-creation-tool.webp" alt="WriterZen Is Reviewed as All-in-one Content Creation Tool" width="1010" height="651"></p> <p dir="ltr" style="text-align: center;"><em><a href="https://www.g2.com/products/writerzen/reviews/writerzen-review-6479445" rel="nofollow noopener">Source</a></em></p> <p dir="ltr">Below, you&rsquo;ll see how WriterZen&rsquo;s Team Management feature can help you achieve three things:</p> <ul> <li dir="ltr" aria-level="1"> <p dir="ltr" role="presentation">Streamline your content workflow&nbsp;</p> </li> <li dir="ltr" aria-level="1"> <p dir="ltr" role="presentation">Enhance communication, collaboration, and creativity, and</p> </li> <li dir="ltr" aria-level="1"> <p dir="ltr" role="presentation">Scale content production for your team.</p> </li> </ul> <p dir="ltr">NB: Our Team Management feature is still in the works. Click the button below so you can be alerted once the feature is released.</p> <p dir="ltr"><img src="../../storage/photos/1/blog-3.14/writerzen-team-management-function.webp" alt="WriterZen Team Management Function" width="1010" height="440"></p> <h3 dir="ltr"><strong>Pre-Content Production</strong></h3> <p dir="ltr">This is the stage where it all begins. In cooking terms, this is the meal prepping stage.&nbsp;</p> <p dir="ltr">Before writing any content, a lot of <a href="../../../academy/seo-content-strategy" target="_blank" rel="noopener">content strategy for SEO</a> is done in the background. This includes keyword research, topic discovery, style guide creation, etc.</p> <p dir="ltr">With WriterZen, all this can be done in a fraction of the time it would usually take (and with fewer tools, too):</p> <p dir="ltr"><img src="../../storage/photos/1/blog-3.14/writerzen-is-reviewd-as-best-content-research-tool.webp" alt="WriterZen is reviewed as best content research tool" width="1010" height="1094"></p> <p dir="ltr" style="text-align: center;"><em><a href="https://www.g2.com/products/writerzen/reviews/writerzen-review-4919940" rel="nofollow noopener">Source</a></em></p> <p dir="ltr">You can find new topic ideas with our <a href="../../products/topic-discovery" rel="nnoopener">Topic Discovery</a> tool. Just input your keyword, and in seconds, the tool generates tons of new topics and ideas under those topics for you.&nbsp;You can also&nbsp;<a href="../../blog/keyword-research-workflow" rel="noopener">research the right keywords</a> to help achieve your content goals with <a href="../../products/keyword-explorer" rel="noopener">Keyword Explorer</a>. Again, enter your keyword, and scroll through the keyword data results to find a suitable one.</p> <p dir="ltr">WriterZen&rsquo;s Team Function feature can boost collaboration in this area by allowing you to add your team members to your team account. Employees are added as &ldquo;members&rdquo; and have access to all the projects in your team for transparency. So, the whole team can work together during this process.&nbsp;</p> <p dir="ltr">You can also onboard new writers or freelancers with this feature. Many companies have a clunky onboarding process, but WriterZen&rsquo;s Team Function has made it easier. You can even onboard a whole team in just a couple of clicks.</p> <h3 dir="ltr"><strong>Mid-Content Production</strong></h3> <p dir="ltr">The previous phase was for meal prepping.</p> <p dir="ltr">In this phase, all the ingredients are thrown into the pot and left to cook.</p> <p dir="ltr">Usually, content teams use Google Docs and a project management tool to navigate this phase, but WriterZen&rsquo;s <a href="../../products/content-creator" rel="noopener">Content Creator</a> - Project + Article management feature is encompassing.</p> <p dir="ltr">How does it work?</p> <p dir="ltr">It helps you manage multiple projects (and writers) simultaneously. Just create a project, and add the writers you want to work on that project.&nbsp;</p> <p dir="ltr">You can add details like completion date and priority level for the piece and leave notes for the writer.&nbsp;</p> <p dir="ltr">Each project has different status levels: writing, reviewing, edit required, and approved, and as it moves along, the status is updated. It is an easy way to know the progress level of each project under your management.<br><br>Instead of the writers, editors, and possibly designers collaborating in Google docs, they can use WriterZen&rsquo;s Content Creator. Once you make an edit/suggestion, the writer is immediately notified.</p> <p dir="ltr">So far, you&rsquo;ve seen how a single tool, WriterZen, can replace about 4 other tools:</p> <ul> <li dir="ltr" aria-level="1"> <p dir="ltr" role="presentation">An SEO tool for keyword research &amp; topic discovery,</p> </li> <li dir="ltr" aria-level="1"> <p dir="ltr" role="presentation">An onboarding tool,</p> </li> <li dir="ltr" aria-level="1"> <p dir="ltr" role="presentation">A project management tool, and</p> </li> <li dir="ltr" aria-level="1"> <p dir="ltr" role="presentation">Google Docs.</p> </li> </ul> <p dir="ltr"><img src="../../storage/photos/1/blog-3.14/tool-for-content-creation-and-team-management.webp" alt="Tool for Content Creation and Team Management" width="1010" height="440"></p> <p dir="ltr">What about the third phase?</p> <h3 dir="ltr"><strong>Post-Content Production</strong></h3> <p dir="ltr">Back to our cooking analogy. Once the food is cooked, the next thing is to dish it and enjoy the meal.</p> <p dir="ltr">Likewise, once you and your team have collaborated to create content, you have to market and distribute it. There are a lot of distribution techniques, including posting on social media, sending the link to your newsletter, on-page SEO, etc.</p> <p dir="ltr">Hiring a social media or distribution specialist can help you distribute for the most part.&nbsp;</p> <p dir="ltr">For the remaining parts, like on-page SEO, WriterZen can help:</p> <p dir="ltr"><img src="../../storage/photos/1/blog-3.14/writerzen-review-on-g2-crowd.webp" alt="WriterZen Review on G2 Crowd" width="1010" height="792"></p> <p dir="ltr" style="text-align: center;"><em><a href="https://www.g2.com/products/writerzen/reviews/writerzen-review-5089938" rel="nofollow noopener">Source</a></em></p> <p dir="ltr">The tool helps in content optimization by providing you with relevant keywords to include in your piece and rating your content based on what your competitors have produced.</p> <h2 dir="ltr"><strong>Help Your Content Team Perform at Their Best</strong></h2> <p dir="ltr">We started this piece by speaking on how the &ldquo;lone creative myth&rdquo; needs to die. Creatives can and should work together. It produces great work.</p> <p dir="ltr">However, we cannot deny that sometimes, creatives like to work in solitude.</p> <p dir="ltr">So in your bid to foster content collaboration, don&rsquo;t impede the individuality of your team members. There is a balance. They should be able to work as a team and also individually.</p> <p dir="ltr">Don&rsquo;t micromanage them under the guise of fostering collaboration. Give them autonomy. As Adina Timar, Head of Content at Userpilot remarked:<br><br><img src="../../storage/photos/1/blog-3.14/adina-timar-quote-about-managing-a-content-team.webp" alt="Adina Timar quote about managing a content team" width="1010" height="657"><br><br>Also, set S.M.A.R.T (Specific, Measurable, Achievable, Relevant, and Time-Based) goals for your team. This provides them with a clear sense of direction to collaborate better.</p> <p>Finally, lead by example. Don&rsquo;t disregard the processes you&rsquo;ve set up. It could result in chaos. Be a model employee and hold yourself accountable. They&rsquo;ll follow in your footsteps.<strong id="docs-internal-guid-e2a42f1c-7fff-7ee6-caf3-625d2da4f798"><br></strong></p> <p><img src="../../storage/photos/1/blog-3.14/tool-for-content-creation-and-team-management.webp" alt="Tool for Content Creation and Team Management" width="1010" height="440"></p>
WriterZen
Content SEO Software Company
Tags:
Content Collaboration Tool
SEO Marketing
Content Marketing
Maybe
you're interested in...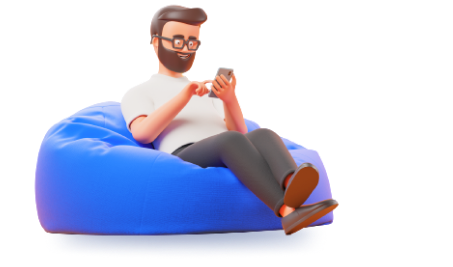 Content Creation Guide
Learn why understanding search intent means going "Back to Human," and see how to create intent-addressing content.
Oct 10
WriterZen
Content Creation Guide
How exactly do I use WriterZen to optimise workflow?" you might ask. You will find the answer in this article.
Jul 26
Daniel Nguyen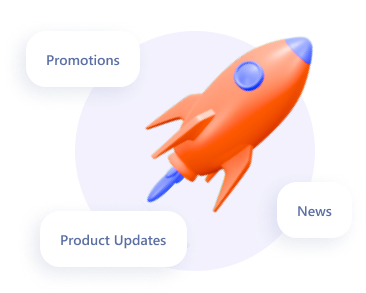 Get the latest content delivered straight to your inbox!
Subscribe to get our best content in your inbox. One post at a time. No spam, ever!