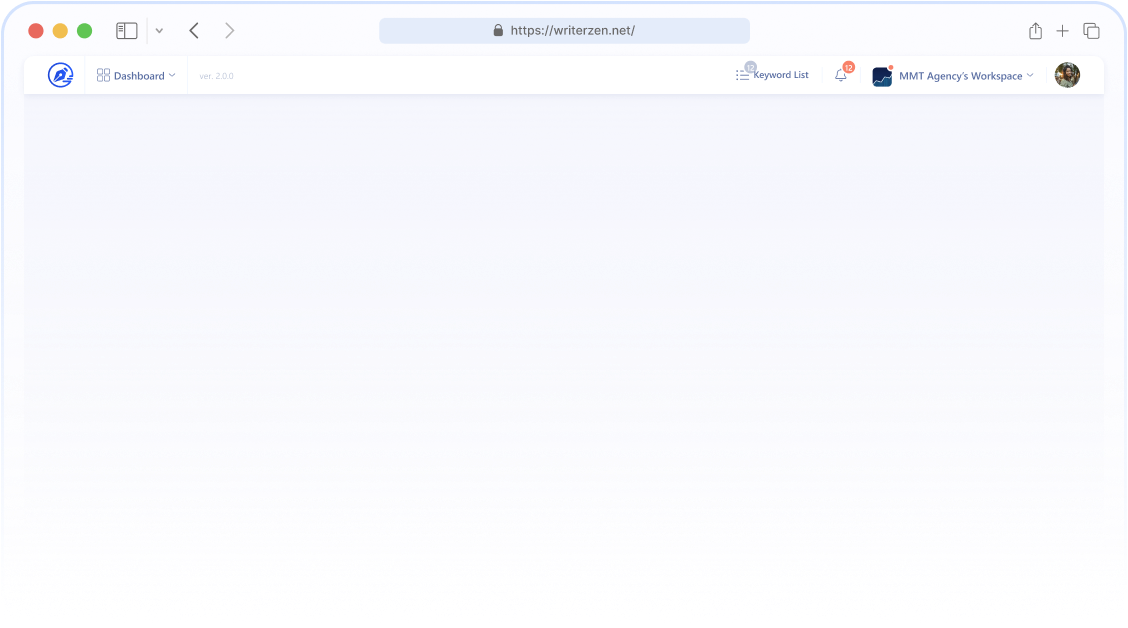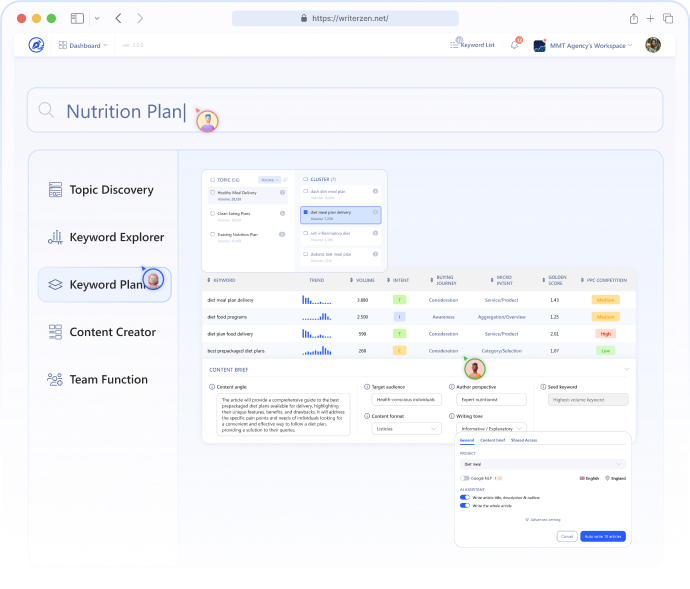 Streamline Demand Capture All-in-One Content Solution
Every tool you need to rank in Google in one place, from research and clustering through to planning and team-driven content creation.

15-day free trial
No credit card required
Cancel anytime


Topic Discovery


Keyword Explorer


Keyword Planner


Content Creator


Team Function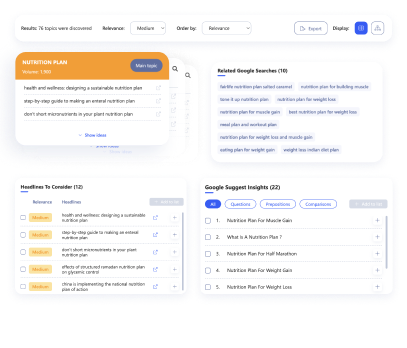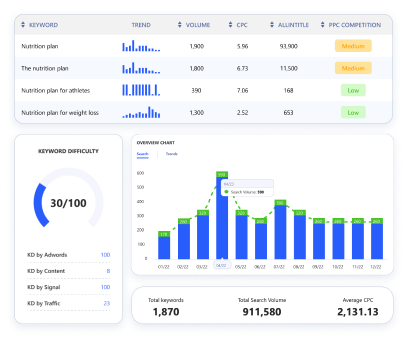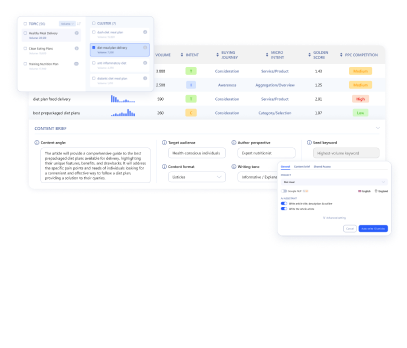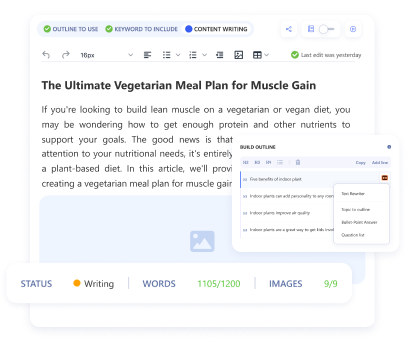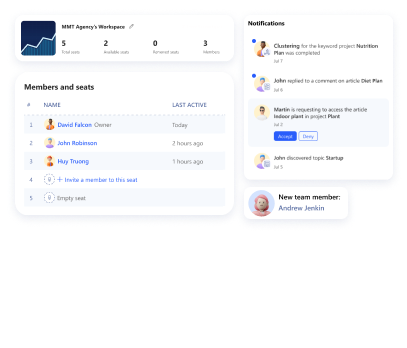 Workflow-centric and Feature-rich
Experience seamless creation in a single sitting and skyrocket your productivity with our complete toolset.
Easy Onboarding and Dependable Support
Our categorized knowledge base & expert team provide optimal results & dependable customer support while keeping ahead of the game by constant innovation.
Loaded Editor and GPT-Powered AI
Get GPT powered AI help producing engaging content with our content editor built for focus and exceptional results.
Featured on


















Scale up your SEO production with WriterZen
WriterZen Enterprise
An end-to-end platform that consolidates your workflow, scales quality content, and effectively manages your writers








































Join Ranks with The Best
Join the ranks of 12,930+ top-performing marketing teams, SEOs, and agencies worldwide who trust WriterZen to power their climb to the top of Google's rankings.
"WriterZen
helps you to narrow down the best Keywords to target for your articles.
I haven't used any other SEO tool that offers the ability to utilize The Golden Ratio for identifying keyword clusters that have higher ranking potential. Their YouTube channel is very well laid out to help you learn how to use the software."
Larry S - Marketing Consultant
"I have been amazed at the functionality of Writerzen.
Keyword research is so powerful. The topic discovery and content creation features are so powerful as well.
In fact, I have already ranked several posts on Google using the said feature. And now that they have launched the AI functionality/add-on, this tool is totally a must-have for every SEO individual."
Nour B - Creative Lead
I'm trying to improve and redesign my content creation workflow to get content that ranks and converts. Somehow,
WriterZen makes it very easy to find, research and plan content.
Proma N - Founder & Marketing Specialist