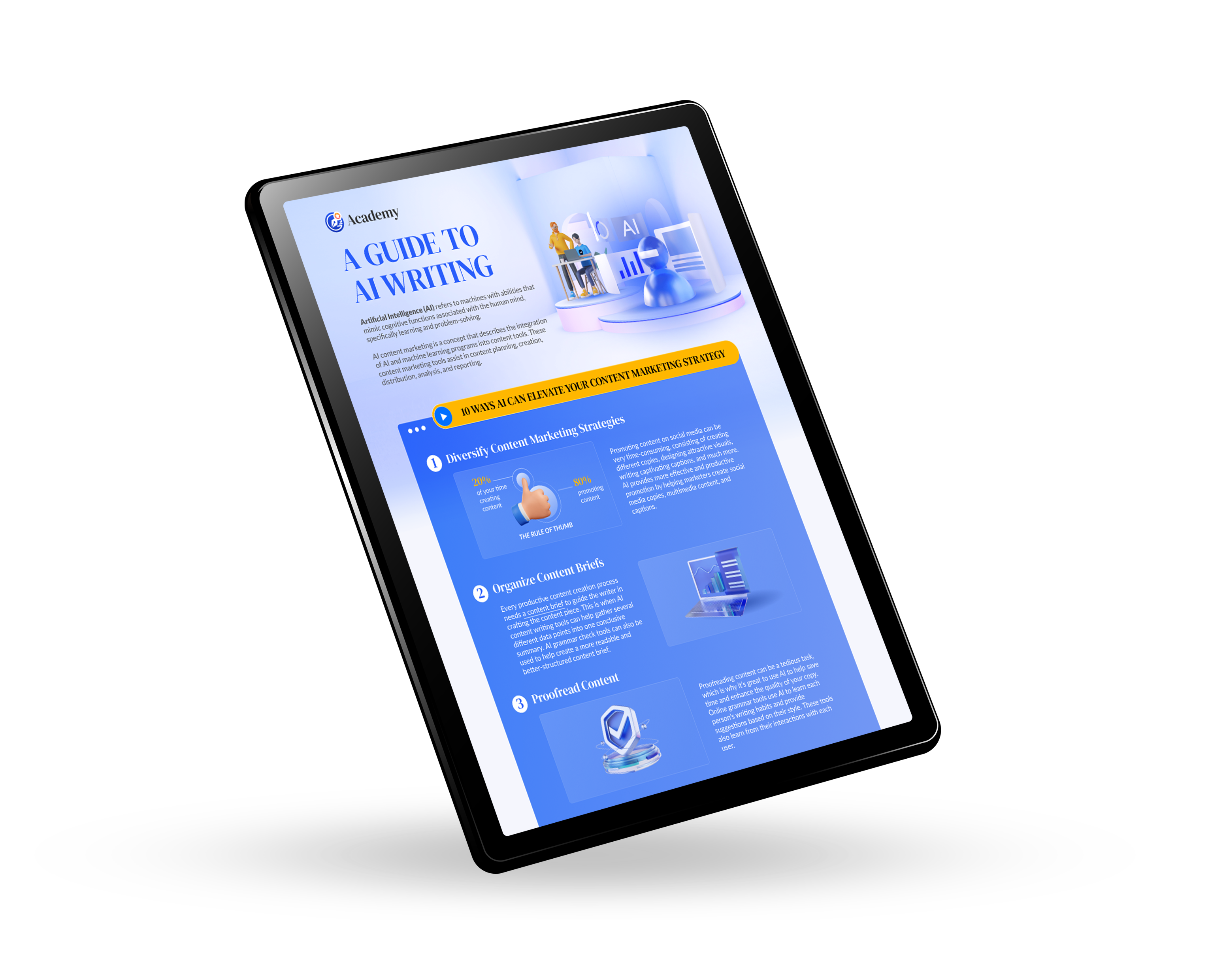 A Guide to AI Writing
:
Unleash the Power of Artificial Intelligence in Content Creation
Free Download
Fill in this form to receive our well-crafted material in PDF format.
Want to download immediately without filling out this form next time?
Sign in
now!
About This Infographic
Discover the future of content creation with our comprehensive guide to AI writing. Harnessing the power of Artificial Intelligence, this infographic takes you on a captivating journey through the world of automated content generation.
Illustrated with visually striking graphics, this guide breaks down the intricacies of AI writing and its potential to revolutionize the way we create, optimize, and deliver content.
Explore the fascinating facts about AI writing, such as:
Five common problems when using AI for content marketing
Do's and don'ts in AI writing
Why WriterZen is a good AI writing tool