The term "keyword relevance" refers to the degree to which the material on your website is relevant to the keywords you've selected to optimize it for (in this case, "keyword optimization").
You should have a good grasp of keyword data to manage your campaign correctly to be relevant and useful to users.
Keywords are essential for search engine optimization and pay-per-click advertising. You'll be left scratching your head about how to expand your company if you don't have relevant keywords on your website.
For effective expansion, visibility, and ranking of your website, you must learn the basics of keyword relevance.
Keyword Relevance: An Overview in Terms of SEO
Keyword relevance is essential, but it is not the same way it was a few years ago.
Apart from influencing a website's ranking, the importance of a keyword, phrase, or search term impacts how a page gets ranked.
Rather than putting keywords into content, content providers and businesses should concentrate on giving useful information.
Keywords must be included on the detail pages of items that are getting promoted.
An advertisement targeting the phrase "beach towel" will not get any impressions unless it is targeted with all the necessary words like "best beach towels for the pool," "oversized beach towels," etc.
As a result, keyword research is critical, as it informs search engines that your material is more than simply a surface-level summary.
Some search engine optimization gurus propose developing separate pages for each keyword or phrase. This technique has the potential to be effective, but it is not sufficient.
For a single word to rank numerous times, you'll need to include various sites with the keyword phrase. One of the essential aspects of SEO is keyword performance.
While relevance can be both literal and semantic, the former is more important than the latter.
For example, a public safety website that deals with car crashes would target the keyword "car crash," whereas a dental practice would do well to focus on the keyword "cavity."
The latter's high relevance will increase the likelihood that potential patients will find content related to a cavity treatment.
The Importance of Keyword Relevance
Marketers judging keywords based on search volume alone should take a step back and understand the importance of keyword relevance.
It is a vital element in boosting your website's visibility, authority, and ranking.
Search engines constantly crawl and index website that is relevant to the users.
It is essential to understand the search intent of your target audience before framing the content using keywords.
Relevant keywords are in demand and add immense value to your content. As search engines and their algorithms keep evolving, they have become semantic-oriented.
If you check the Google Search Console, it throws up a lot of related searches that are in demand related to your current search query.
Keyword relevance is an important factor that helps you focus on keywords that intrinsically answer the users' search intent.
It is essential to cut down the time and effort of your user by giving them what they need. Once your website content is useful and relatable, your website ranks higher on the SERP.
It helps increase traffic to your website, thereby generating more and more revenue.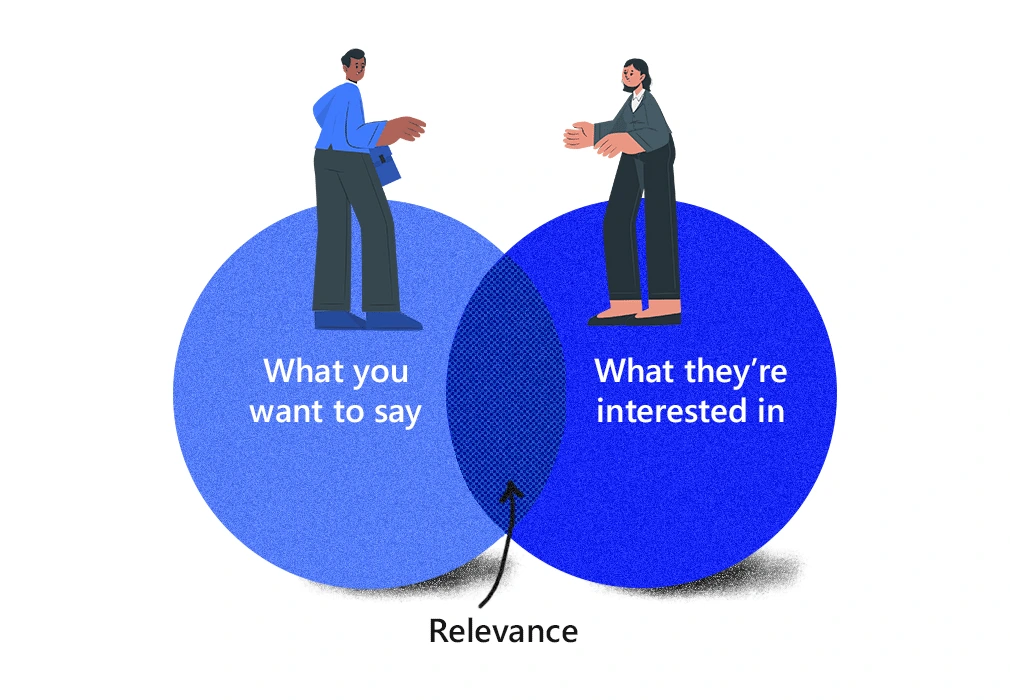 For example, your beauty essentials business is selling a product online with a high search volume keyword "towel."
However, you cannot rank for it as it is a generic term and does not represent the product you are offering.
Thus, if your brand provides microfibre face towels, it may have a considerably less search volume but higher chances of ranking on the SERP.
Go for terms that answer users' queries instead of broad generic terms with immensely high search volume. It helps search engines index your website for a better position in the search results.
How Does Google Measure Keyword Relevancy
As much as authentic content paired with website authority is rewarded by Google, it is still a puzzle to marketers about how keyword relevancy is measured.
There is an essential criterion that you should take notice of Topical Authority. It is an essential aspect that Google marks a website for.
Google crawlers analyze each topic on your website and the related pages on your website.
The more relevant, comprehensive, and all-encompassing the topic, the higher your chances of gaining topical authority.
Thus, the keywords you use in your website content must be matching and the search query.
You can make topical clusters to conceptualize and connect posts across pages on your website that match. It enables your brand authority, organic visibility, and accurate keyword research.
How to Optimize Website for Keyword Relevancy
Keyword relevance score helps you to focus on keywords that are impactful. Search engines are supposed to match users' queries as closely as possible.
If you can produce content with relevant keywords, it will be easily picked by the Google algorithm.
Unless you use relevant keywords in all parts of your website, it does not increase your CTR and ROI.
Below are some elements to evaluate for attaining quick optimization for keyword relevance on your website:
Meta Descriptions
You can write a unique meta description for each blog post. Run a search for your keyword phrase and check your competitors' meta descriptions.
Duplication of meta descriptions can be hazardous. However, you can frame a meta description with a relevant keyword only when it matches the subject matter on your website page.
It's not a good idea to simply copy someone else's tactics if you aren't sure how to make them work.
You can find online tools to help you create a meta description SEO. They make writing meta descriptions a breeze.
It analyzes the number of keywords your site has and enables you to determine whether your meta description is long enough and relevant. It can also give you keyword phrases.
Using plugin tools, you can easily A/B test your meta description to see what works and what doesn't.
When you use the focus keyword or the search phrase in your SEO meta description, Google will highlight it in the SERPs.
In this way, more traffic will come to your page. But be careful- a good meta description will help you get traffic from people incorporating keyword tracking for what you have to offer.
However, do not stuff your meta description with all the keywords.
Analyze how your website is mapped and use a relevant keyword accordingly to get the right kind of traffic that converts sales.

Meta Titles
Your meta title should be a short, appealing summary of your webpage. Keeping the title brief is essential but avoid using more than one keyword.
Your most important keyword should be at the beginning of the title, followed by your site name and company name.
These terms can be shortened, but you should not include them in every title.
When writing a meta title, use keywords relevant to the page's content. You must ensure that your meta title reflects the content elsewhere on your website.
In addition, make sure that your title is meaningful and descriptive, telling readers what they can expect to find on your page.
Headings
There are several benefits to using headings for SEO content marketing strategy. It helps Google understand what you are writing about.
Using headers on your website is an excellent way to include relevant keywords.
However, you should remember to use a single keyword or two at most, as using more than that can seem like keyword stuffing.
Hierarchically, make use of headers. Avoid using the same keyword in the headings of all pages unless absolutely necessary. It leads to keyword cannibalization.
A dominant title should be H1, followed by a second header, and the final header should be H6. Always remember to keep headings to 70 characters or less and keep them clear and concise.
Also, make sure to use the same format for each page's title and content. Creating thoughtful headings with relevant keywords is crucial for the SEO process.
Headings are essential for keyword relevance, as Google's algorithm is based on them.
URL
Using relevant keywords in your URL helps a search engine ceaselessly crawl and index your website to throw them in the SERP when a related search query comes in.
However, overstuffing your URL with too many keywords can cause your website to look spammy and alarming to the search engine crawlers.
You must learn to gain authority and topical dominance through the use of relevant keywords in your website URL to effortlessly convince your visitors and increase your click-through rate.
Alt Tags
Optimize images SEO is an in-demand aspect of your website content that helps you rank high on the SERP.
These are brief descriptions targeted to boost your webpage's relevance through Google image search. Adding a few relevant keywords makes your website a lot more appealing and relevant to users.
Several image-based platforms like Pinterest heavily depend on relevant search results through relevant keywords that describe similar images.
However, do not stuff your alt tags with keywords or it looks spammy and gets ignored by the search engines.
Font and Format of Keywords
Bolding or using italics is picked by the search engine crawlers are important texts that make your content better.
Emphasis tags used to highlight relevant keywords help you boost your website ranking. However, overdoing it can confuse or make the crawler neglect other information on your website that can be relevant to users.

Keyword relevance is an elusive concept for marketers and advertisers. The world is constantly changing, and so are our customers and users, so we must adapt our marketing strategies to remain relevant.
It is an important aspect of SEO. It helps you rank in Google, while authority makes your site trusted.
More authoritativeness helps your website rank higher, and more trust means more traffic, and it will translate into higher traffic and greater revenues.
Final Thoughts
The more relevant your content is, the more trust you will build with search engines. So, make sure your content is appropriate, and your website will benefit in both ways.
That's what makes your content relevant. Some people want what you're offering, and if your content does not address their needs, they won't bother to read it.