Do you think 404 pages are "error pages?" Well, they can be if you don't optimize them sensibly for SEO.
Every time your website visitor experiences a 404 error page session, you lose some SEO efforts, which took months to build your ranking. Though there are exceptions, 404 pages are a relatively common aspect of maintaining a website.
There is no need to worry about them, and (as far as we can tell) there is no evidence that Google or Bing penalize websites for having 404 pages.
But a savvy marketer would prefer turning this error into an opportunity.
What Are 404 Pages?
Although it's popular (and technically accurate) to refer to 404 pages as "errors," it's not the full picture.
A 404 page is the standard status code a website sends when a user requests a URL that does not exist, indicating that the server cannot locate the requested resource.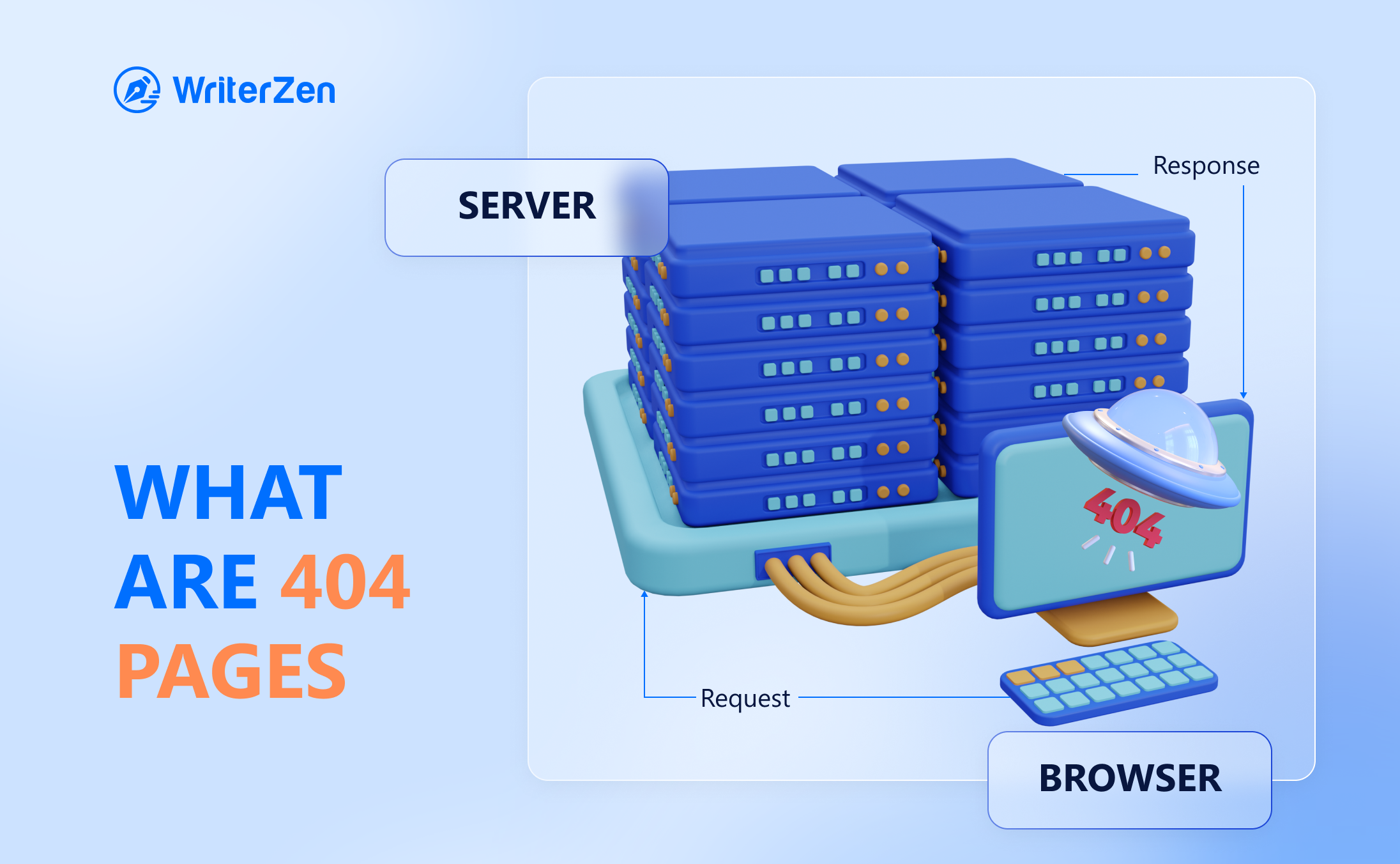 When your website returns too many 404 errors, it informs Google that your website provides a bad user experience, which could lead to lower ranks and less traffic.
Although it would be ideal for site users never to encounter a 404 page, this does occasionally occur, even on well-maintained websites.
How 404s Affect Your Website
There are several circumstances in which a site may have a low ranking due to an abnormally high number of 404 pages. That can cause a serious technical SEO issue.
Along with this, there are other losses for your website, too:
Low user trust and loyalty: When users encounter frequent 404 error pages, it gives the impression that the site is not well-maintained or trustworthy. This may cause them to lose confidence in the website's ability to deliver the services they require and thus negatively impact user trust and loyalty.
Reduced traffic: 404 error pages indicate that the content you are trying to access is unavailable. Multiple instances of this can cause frustration among users and lead to a high bounce rate—meaning they leave your site without exploring further. This can inevitably result in lower website traffic.
Decreasing conversion rate: If users encounter 404 error pages while trying to complete a purchase or form submission, it can lead to lost conversions and revenue.
Lost high-quality link juice: Broken links on a website can result in lost backlinks from other sites, which can harm the website's authority and reputation.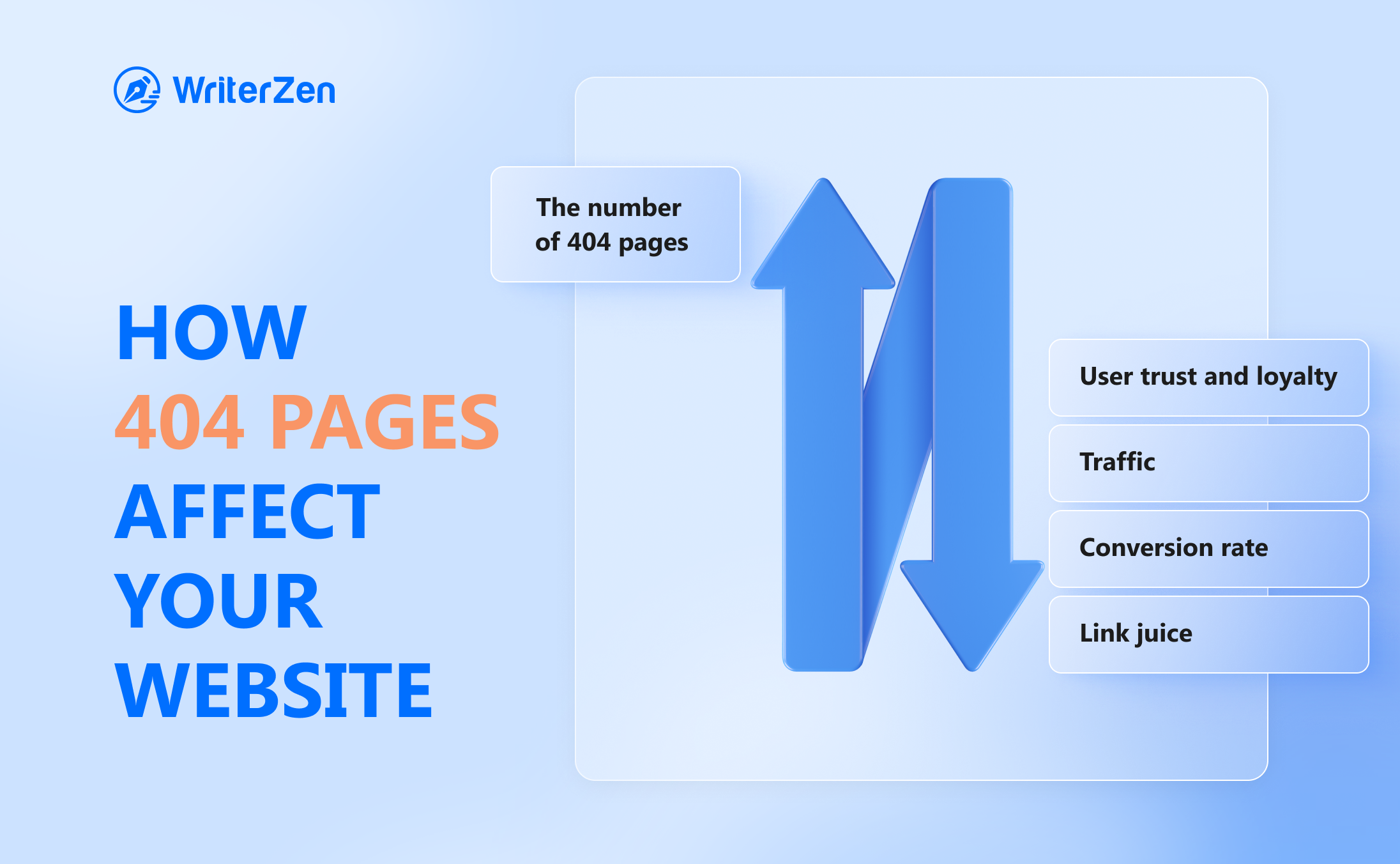 It should be noted that it's not necessarily a few 404 error page sessions but a high occurrence of 404 error page sessions and no action taken to resolve those that cause problems.
This could include a negative user experience, which is likely to be reflected in low user engagement and declining traffic.
So, why do 404s occur in the first place?
Why 404 Pages Occur
Generally, these are the 5 reasons why 404 error pages appear on a user's request:
Removed pages: The requested page has been deleted or removed from the website.

Modified URLs: The URL of the page has been changed, and the user is trying to access the old URL.

Wrong URLs: The user has mistyped the URL.

Technical problems: The website is experiencing technical issues or server errors.

Unstable connection: The user's internet connection is unstable or disrupted.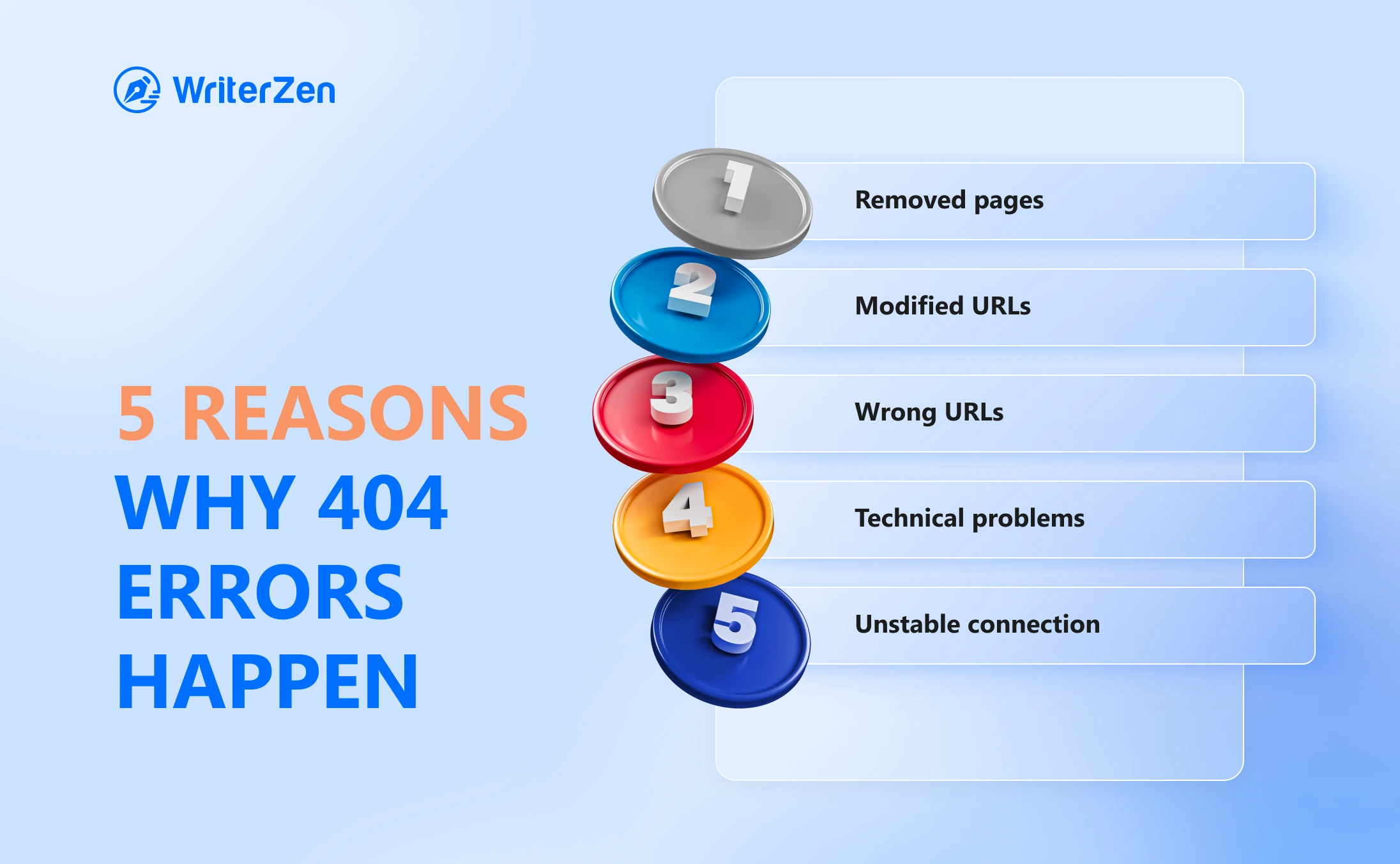 When it comes to the causes, server errors or internet connection issues only take up a very small percentage. That's why you must optimize your 404 error pages for other major causes, as they cannot be left unresolved.
Why Should You Optimize 404 Error Pages?
Now that you know what losses can poorly optimized 404 error pages cause, there are many benefits attached to optimizing them.
Improve User Experience
When a user encounters a 404 error page, it can be frustrating and confusing. By optimizing the 404 error page, you can turn the challenge into an opportunity to delight the customers.
For example, you could joke about why the 404 page appeared along with a search bar to reach their query.
Reduce Bounce Rate
From the SEO point of view, broken inbound links are harmful when showing 404 errors. If users are clicking that anchor link, it means they need information related to that link.
You need to optimize this issue by providing relevant content for a valuable click experience.
For example, you could include links to related content or products that the user may be interested in. This will increase the chance of your users staying on your website.
Build Credibility for Search Engine Crawlers
Search engines like Google regularly crawl websites to index their content. When your 404 error pages become a pathway to the relevant content rather than a roadblock, it helps maintain your SERP rankings.
For this, you could include a link to your sitemap or a custom 404 page that provides helpful information and links to other pages on your site.
There are a lot of methods to optimize 404 pages on your website, but before that, let's understand what not to do with 404 error pages.
What Not to Do With 404 Pages?
Usually, most websites redirect 404s to either their home pages or other pages, which temporarily solves the broken links.
Here's why it harms your website's SEO and eventually affects your conversions more:
First of all, users will experience confusion when they reach somewhere other than they desire, unless they are redirected to pages relevant to their search intent.
Secondly, Google can see your homepage as a soft 404 error if you direct users to your homepage rather than a page that returns a 404 result or 301 redirects.
To give you context, a soft 404 error is a type of 404 response where a deleted or redirected page doesn't return a proper 404 error response code. Instead, the server responds with a regular web page displaying a message like "Sorry, Page Not Found" without the right 404 error.
In Google's eyes, this is interpreted as a low-quality page or duplicated content. According to Google Search Central, you should address soft 404 errors by optimizing them back to the 404 error page.
So, while using redirects is an optimal solution, doing so to every error page is not a good 404-page optimization practice.
How to Optimize 404 Error Pages for SEO?
Businesses don't want broken links or 404 pages because both situations lead to fewer prospects for sales. It's not all terrible news, either. Businesses may improve their 404 pages to add value.
Once you know the intent of the user tumbling upon 404 error pages, you know what to optimize your 404s for.
For how to do so, here are the best 404 optimization techniques for SEO.
Create Relevant Product Offerings
Make the most of the 404 page to position your merchandise well. Display to visitors a handpicked list of a few of your most well-liked products, complete with links to each item.
Although potential consumers might not be searching for these particular products, this strategy offers a mechanism to direct visitors from your 404 page to pages on your live site.
Make sure you follow these tips while optimizing 404 pages for product offerings:
Put product links and images that encourage customers to click through much more. For example, Steve Madden provides a search bar and includes "Men's or Women's" options for trending designs. Of course, users are going to click one of them.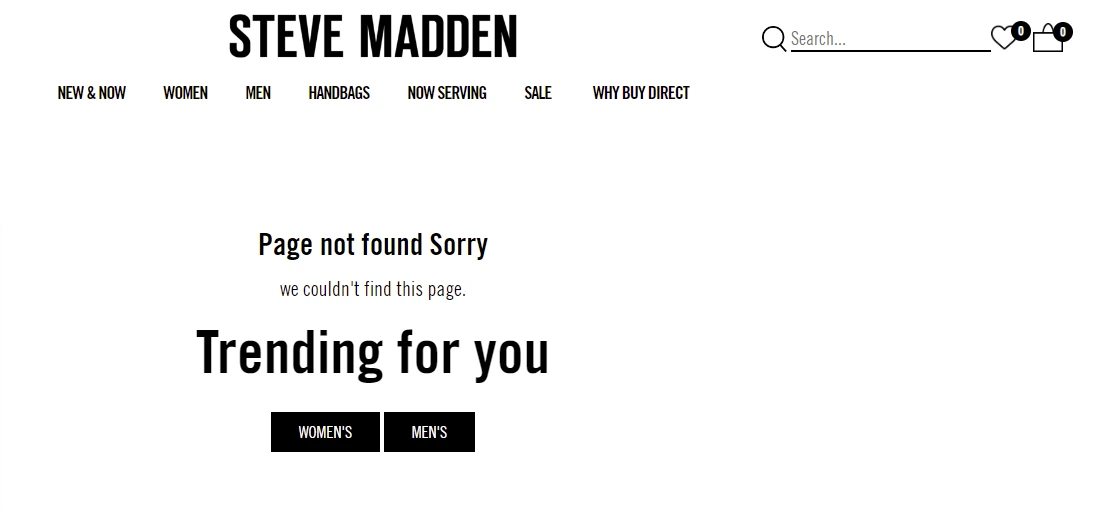 Include some product-related information or a blog that offers value to the user's search query or is related to it.

Use clear and concise message language.
Show Customer Reviews
User reviews of your goods or services can help you enhance your 404 pages. Why?
Of course, users are irritated when they encounter 404 pages. Although they are unsure of what went wrong, they are certain that they could not find what they were looking for.
They're already upset, making them less likely to buy anything you offer.
Yet, by including a few carefully picked client testimonials, you may decrease the discomfort of the 404 page, and direct visitors to the page they want to see (improving the conversion chances).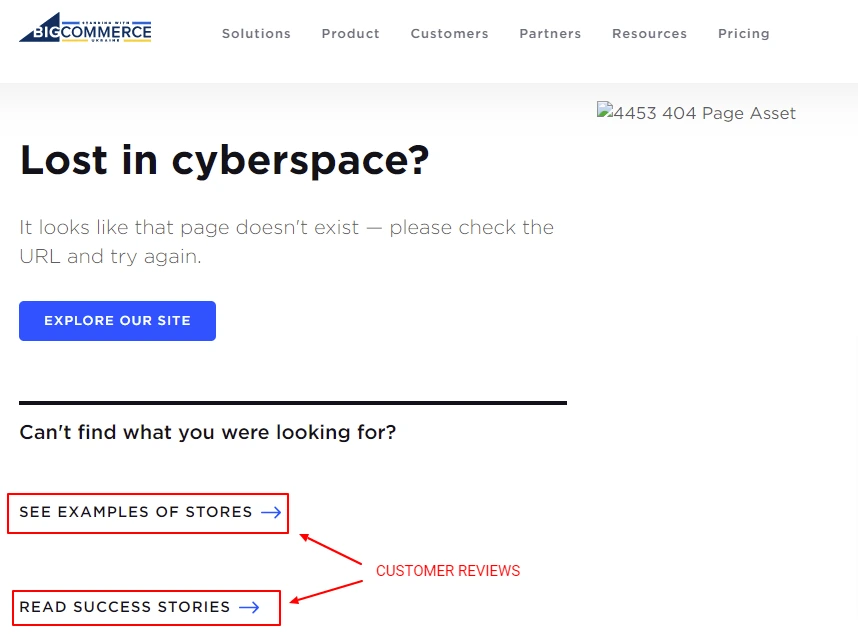 Attract New Customers
Being humble and apologetic at the top of your 404 page is a good strategy, but you can optimize 404 operations by generating new leads.
Provide a mechanism for customers to contact you or a free demo of your product or service along with the "we're sorry this doesn't work" message.
You can cultivate new connections by creating a straightforward one-line hook that requests people to provide their email addresses, as Kinsta did in this example: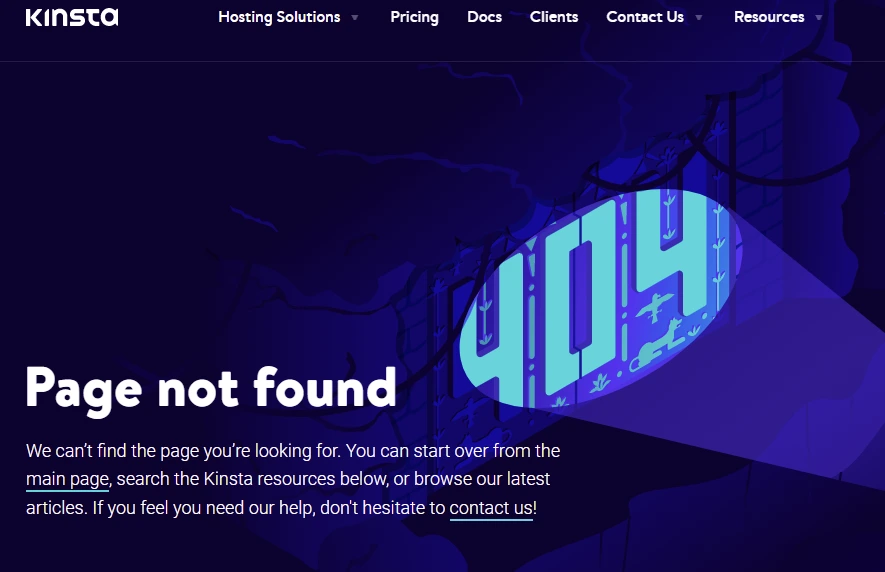 Capture Positive Impression
Who doesn't like a good joke?
Make your 404 visitors laugh if you can't convince them to stay. Humor may have a positive effect and aid in brand recall, whether it's a personal joke or a humorous film that may or may not relate to your business.
Think about a visitor who arrives at your 404 page, clicks on the amusing video, and laughs.
The likelihood is that people will recall the amusing nature of your 404 rather than the annoyance of arriving on the wrong page the next time they see social media ads for your business, and they may even decide to visit you again.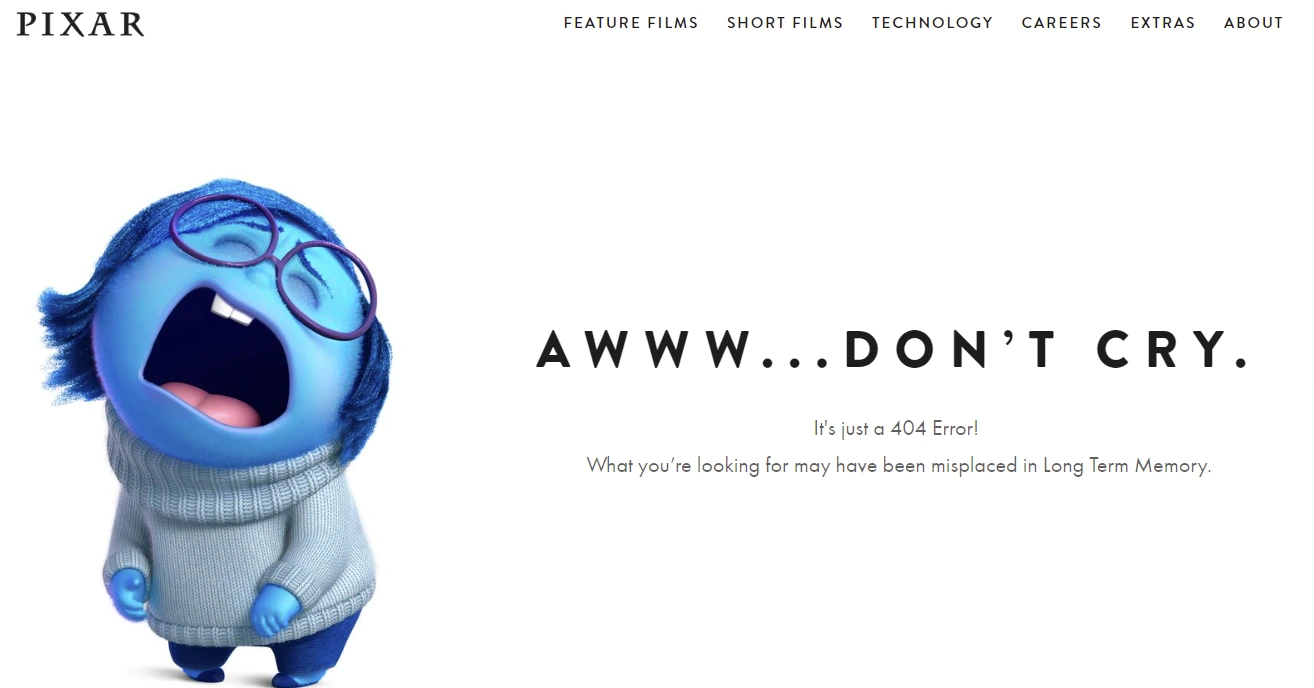 Lead Them To The Right Place
Most of the time, you may not know the precise query which landed your website visitors entered to the 404 page, for which you can make educated assumptions.
You can develop a list of typical customer search phrases that can guide your 404 design by using information gathered from your customer relationship management (CRM) and analytics systems.
For instance, you are a video gaming company, and your website visitors would be searching for something related to the general services you offer. You can include those 3-4 options in your 404 page UI/UX design.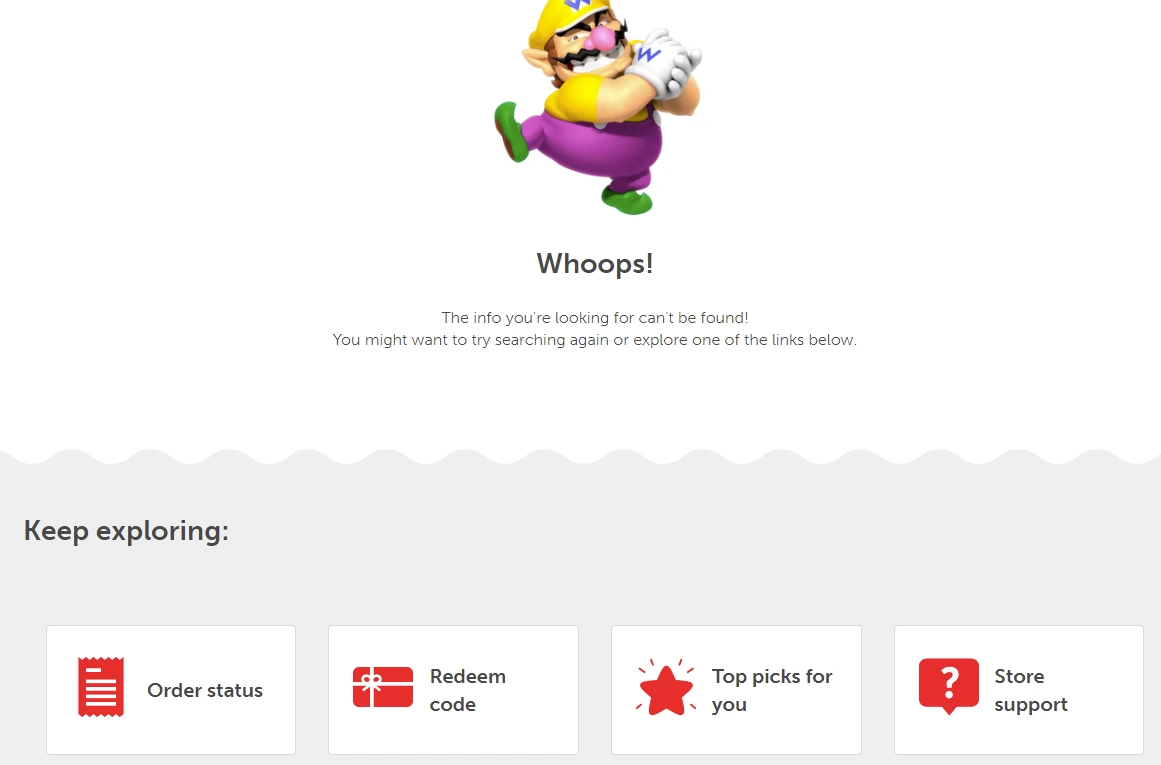 Offer Value
Provide clients with something of value if you can't find what they desire.
Exit-intent pop-ups can be used in a way. Although it's true that popups are disliked by most users, this strategy presents an exception:
You may persuade customers it's worth returning to your homepage to locate what they were originally looking for — or to buy something else — by building popups that show up before users leave your 404 page. It can also include discounts or sales pricing with a code.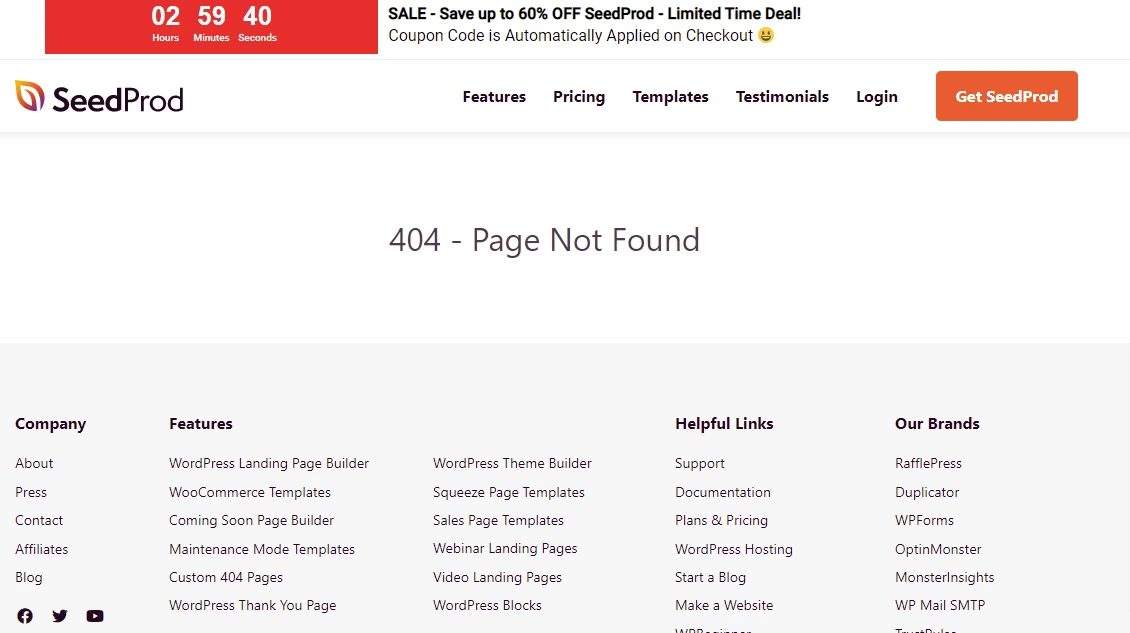 Keep Your 404 Page Simple and Minimalistic
Briefly describe what went wrong and suggest a viable course of action to help remedy the issue, but avoid writing lengthy prose detailing the issue and pleading for customers' goodwill.
Of course, they won't read it. Instead, condense your apologies before adding a list of popular (and functional) links to your website, such as your homepage, search page, and support pages.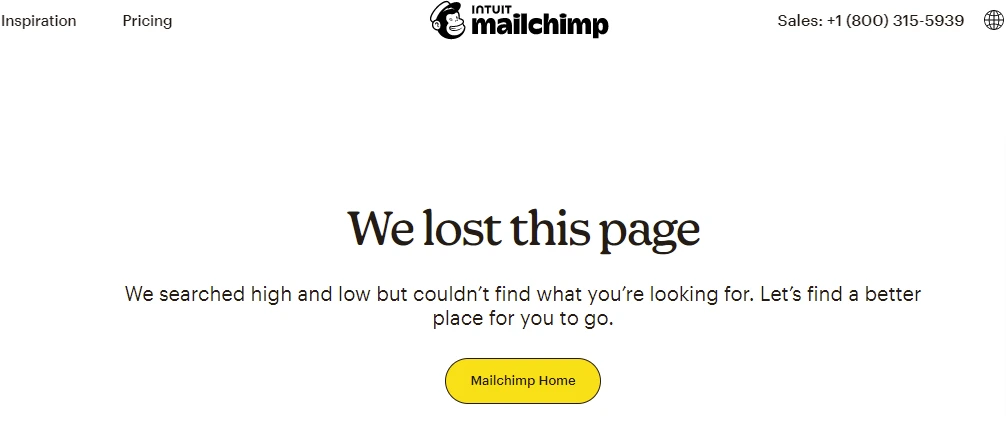 Interact With Users on 404 Page
What if 404 pages could become a place to interact?
Several businesses have chosen to develop short video games that provide clients with a few minutes of entertainment and then link to additional site material.
This is a fantastic technique to make something positive out of a bad situation. You may ease the pain of landing on a 404 page by letting users shoot aliens.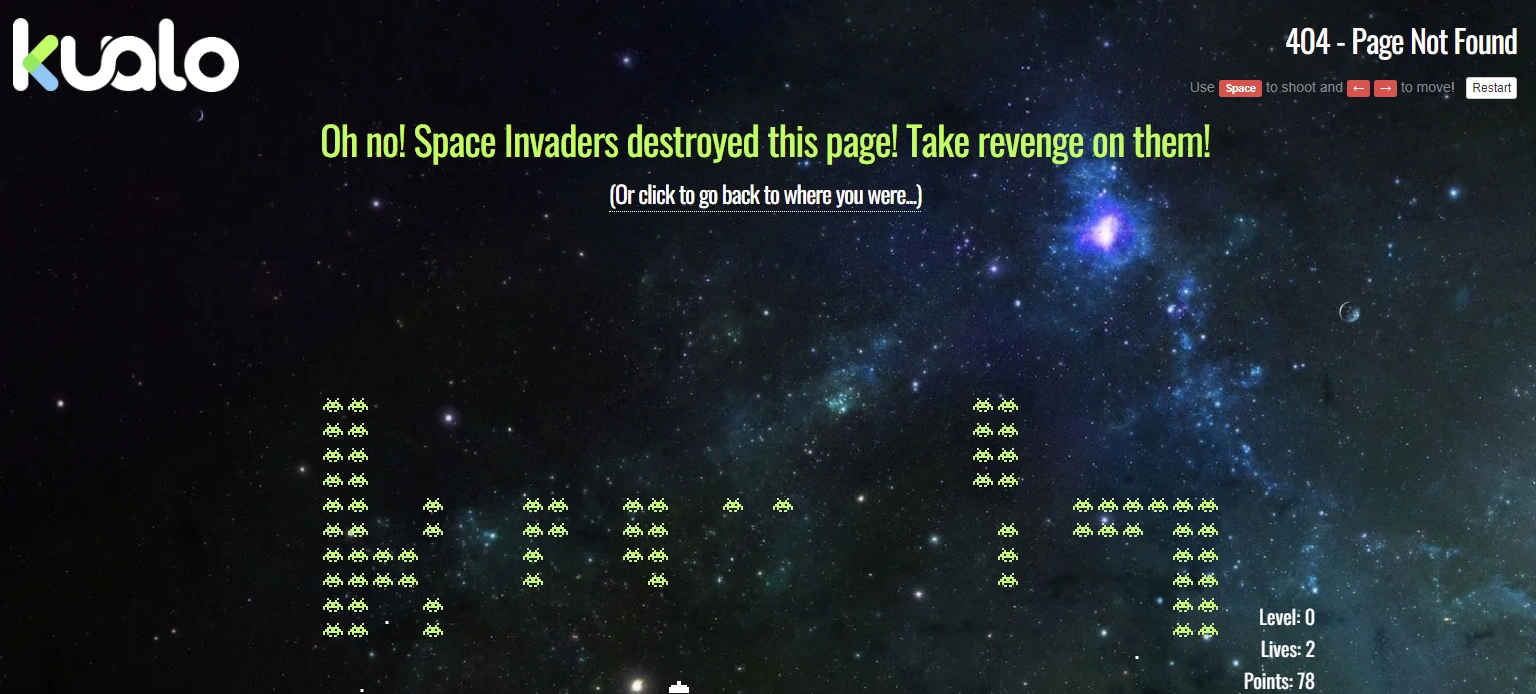 You can also provide some other games or coupon spins that align with the content of your website or are relevant to your user's query.
Include Keywords in 404 Pages
Let's say you're a fashion e-commerce website, you could include keywords like "women's dresses" or "summer fashion" on your 404 page along with relevant links, such as "Check out our latest summer collection" or "Browse our selection of women's dresses".
Include a handful of your most popular keywords along with pertinent links to your 404 page rather than just posting a brief statement and apologies. This can help the page gain value for users and search engines both.
Check out how Myntra adds a list of their most popular searches (keywords) along with a search bar to assist customers in finding what they're looking for.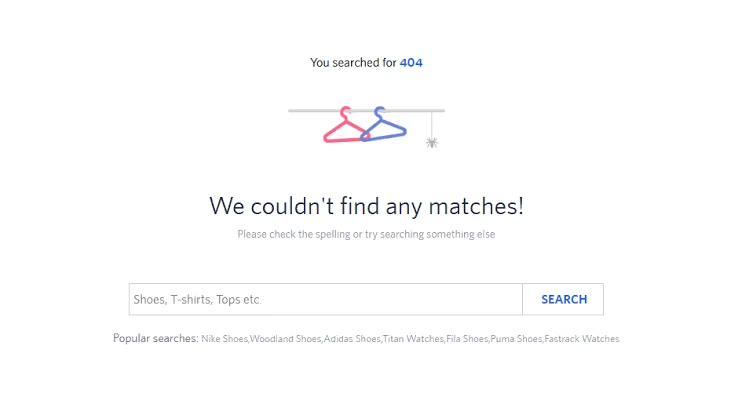 Add Your App Link
Including a link to your mobile app's download is another choice for enhancing the impact of your 404 page. It's a risky move, and users who land on your 404 page might not want to use your app at all, but if you approach it the correct way, it might just succeed.
For instance, you may emphasize the fact that your mobile application won't return 404 pages or emphasize the fact that clients can more easily discover what they need when using the app.
Every app installation is another customer on the way to a potential sale, even if you don't get a lot of downloads.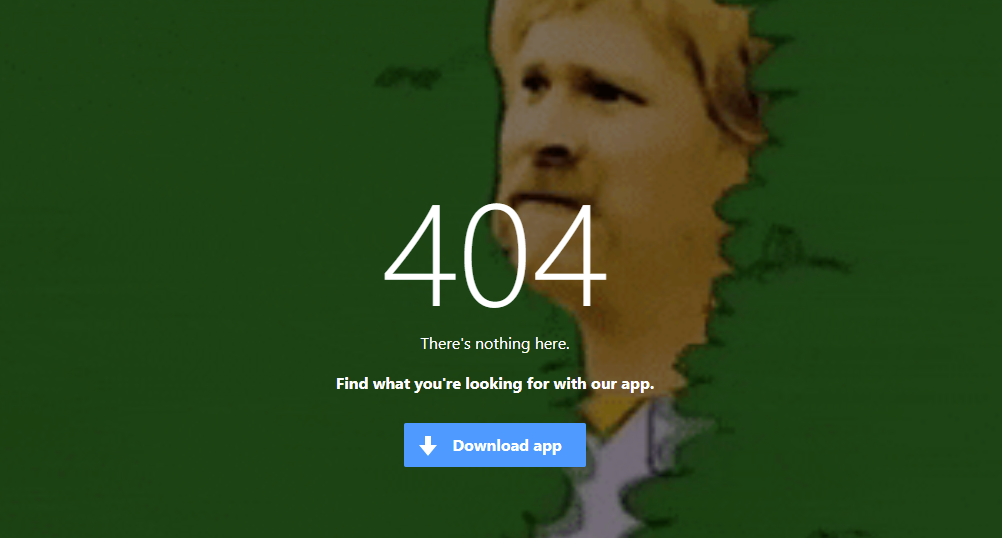 Get Social on 404
On your 404 page, you can provide links to all of your social media platforms. In practice, this not only provides customers with a platform to vent their grievances but also prepares businesses to forge new relationships.
You may overcome the first 404 disappointment and win back customers if you can promptly respond to visitor comments as they interact with your social media platform. This can be done by giving them access to specific product pages, feedback forms, or even exclusive deals.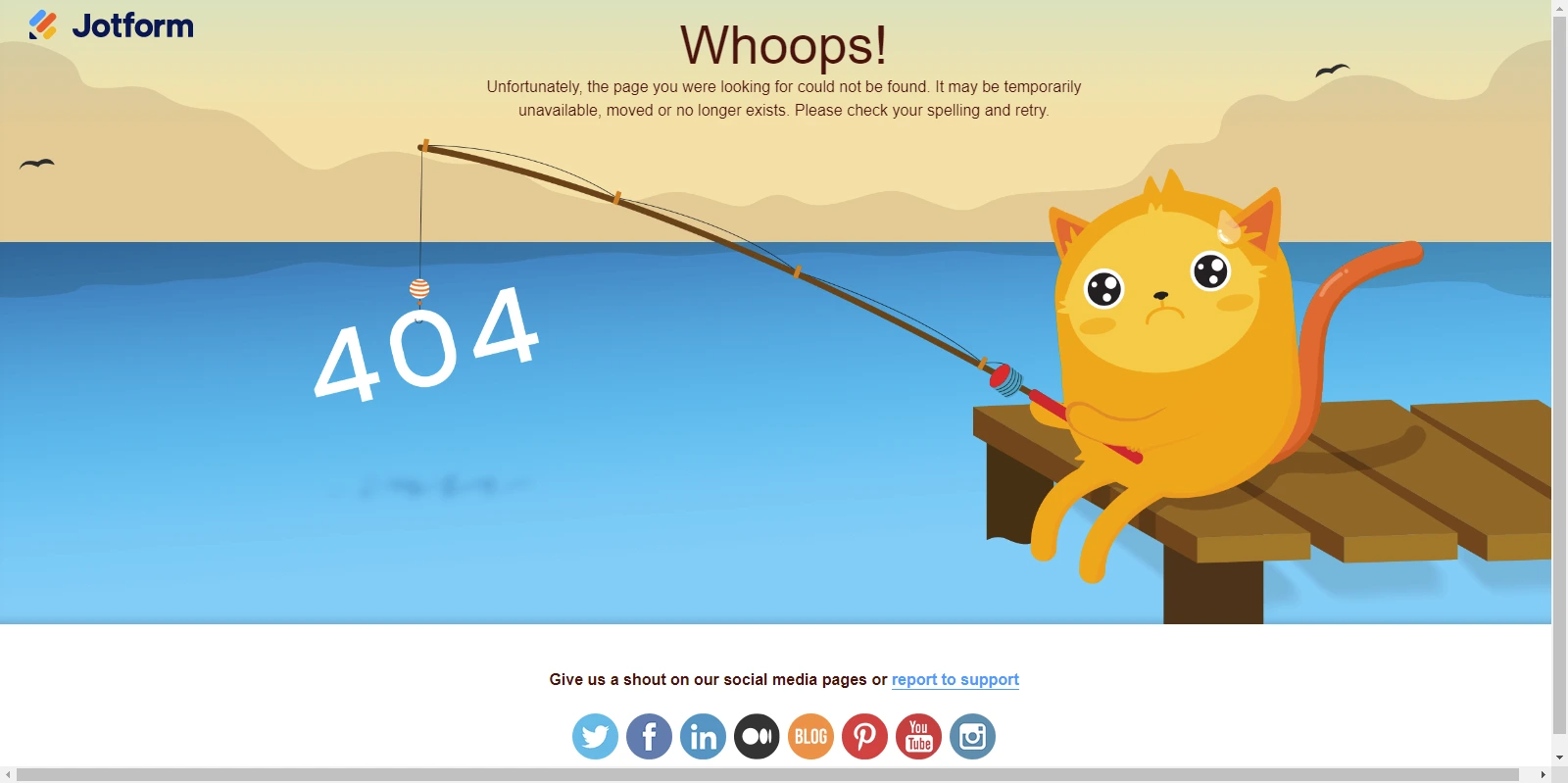 Customize Your 404 Page
Making a personalized 404 page with useful links and perhaps a search bar helps improve your website's SEO in the following ways.
Take inspiration from Moz's actionable 404 page, with Roger as the brand's mascot, together with a witty message. A search bar is included to prevent bounce rates.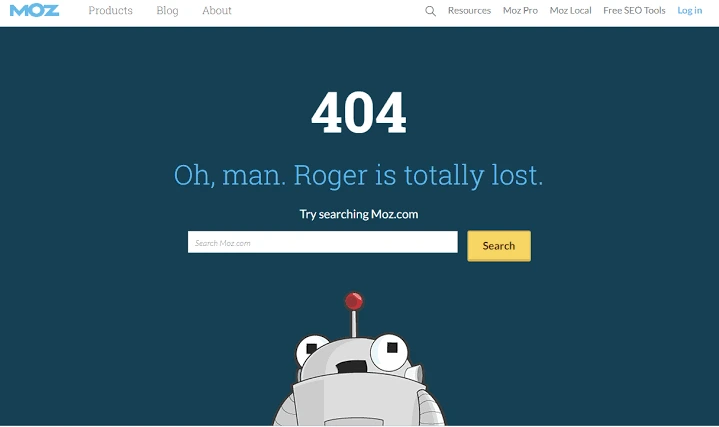 Monitor Your 404 Pages
Monitoring 404 pages can help improve SEO by identifying and fixing broken links, improving user experience, and maintaining website health. Here are some tips to monitor 404 pages for improving SEO:
Use a website crawler: Use a website crawler like Google Search Console or Screaming Frog to crawl your website and identify 404 errors. These tools can also provide additional information about the error, such as the URL of the page that is linked to the broken link.
Review analytics: Review your website analytics to identify pages with high bounce rates or low engagement. These pages may indicate a problem with the user experience, such as broken links or missing content.
Set up alerts: Set up alerts to receive notifications when new 404 errors are detected. This can help you quickly identify and fix broken links. Google Search Console, SEMrush, and Ahrefs are a few tools to set up alerts for 404 errors.
Regularly review and update: Regularly review and update your website to fix broken links, update content, and improve user experience. This can help maintain website health and improve SEO over time.
Final Thoughts
The dreaded 404 page situation cannot be totally avoided; however, it is possible to transform this issue into a positive user experience moment.
You can transform 404 pages from empty placeholders to SEO and marketing powerhouses by taking into account what potential buyers may be searching for. It can be done by utilizing pertinent marketing data and making sure your 404 page accurately reflects your brand positioning.
With the above-mentioned 404 optimization tips, hopefully, you can improve your website's error pages!