How HockeyStack Uses WriterZen to Produce Upward of 20 Articles a Month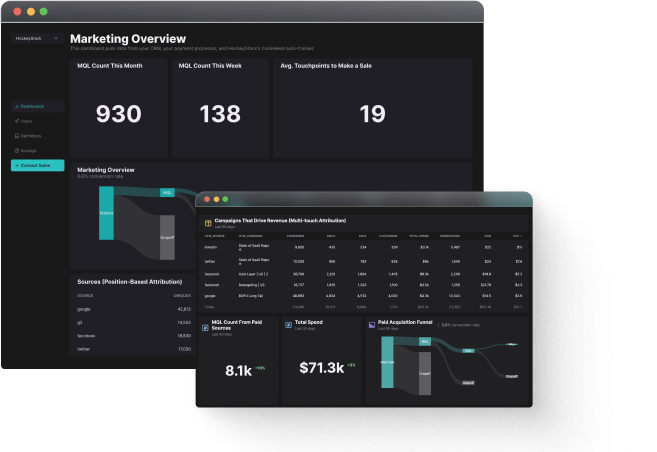 The Client
HockeyStack is a SaaS analytics and attribution company. Its flagship product of the same name is currently used by over 7000 SaaS companies to unify interdepartmental data and gather key insights such as the LTV of each customer, identify the most lucrative marketing channels, and get a complete breakdown of user journeys.
WriterZen is an SEO tool that allows users to streamline their content creation and optimization process. Users can search for keywords, identify topic ideas, and even create well-crafted outlines by analyzing top SERP results. The tool also has a built-in AI writing assistant and team function for collaboration.
The Challenge
For the first few months of its existence, HockeyStack focused primarily on organic marketing as part of its digital marketing strategy. Based on this strategy, HockeyStack had to produce high volumes of content to increase awareness and make more SaaS companies consider the tool for their analytics and attribution needs. At times, this translated to upward of 20 articles a month.
The team at HockeyStack quickly realized that comprehensive outlines were a basic necessity to create high-quality content that would drive results. This meant spending hours each month manually identifying topics, generating SEO-friendly titles, searching for keywords, figuring out which questions were being asked, and analyzing the top SERP URLs to identify patterns in the pages ranking for a particular query.
The Solution
Using WriterZen, HockeyStack managed to streamline and automate the entire content creation process all the way from identifying topics to analyzing top-ranking SERP URLs. Once a seed keyword has been identified using a tool like Google Keyword Planner, the team at HockeyStack uses the Topic Discovery feature in WriterZen to get a list of possible titles, topics, and questions to strengthen the FAQ schema, and even subheadings that could be included in the article.
Once this is done, HockeyStack uses WriterZen's Content Creator feature to analyze the top-performing content for a particular topic or keyword, complete with subheadings and secondary keywords that can be added to improve the quality and relevance of the content.
Impressed by the diverse functionality of the tool, Emir Atli, CRO of HockeyStack, said, "Writerzen allowed us to have a single place for everything related to SEO, including optimization and outlines."
HockeyStack also uses WriterZen's keyword clustering feature to identify gaps and produce content on various topics to increase visibility and engagement.
The Results
With WriterZen, HockeyStack has eliminated dozens of hours of manual work from the content planning and creation process. Today, HockeyStack enjoys the top three SERP spots for dozens of keywords and continues to add hundreds of other high-ranking keywords to its arsenal every month.
With hundreds of more articles in the pipeline for the foreseeable future, HockeyStack intends to continue leveraging WriterZen to craft well-thought-out outlines while boosting productivity.
Source: The HockeyStack Team
Related Case Studies
We're the world's largest Episerver Partner, but we deliver expertise in many platforms and technologies. Here are some examples.
WriterZen Enterprise
An end-to-end platform that consolidates your workflow, scales quality content, and effectively manages your writers









































This website uses cookies to ensure you get the best experience on our website.
Learn more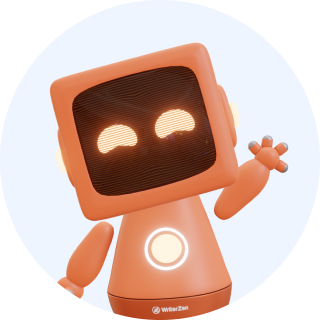 Black Friday LIFETIME DEAL 🔥 Never pay for SEO tools again!
Limited 500 offers for fast action takers.