How a Digital Marketing Education provider was able to rank within two weeks after finding the most lucrative keywords amidst 100,000 others
Alston Antony
CEO at Digital Marketing Mind
Jul 29

<p><span style="font-weight: 400;">We invited several clients of WriterZen, both companies, and individuals, to share their journey with us. WriterZen has always focused on the users' needs and tried to deliver the best way to SEO that delivers the desired result and is easy to implement. The success story of Digital Marketing Mind, an India-based digital marketing education company, illustrates how WriterZen simplifies complex SEO research to guide you towards the important metrics.&nbsp;</span></p> <h2><strong>The Client: Digital Marketing Mind&nbsp;</strong></h2> <p><span style="font-weight: 400;">Digital Marketing Mind (DMM) is run by the zeal and passion of two Anthony brothers who wanted to make the one-stop platform for digital marketing and growth hacking. It offers actionable and easy-to-follow guides for any kind of blogging or digital business.&nbsp;</span></p> <h2><strong>Handling bulk research was no child&rsquo;s play&nbsp;</strong></h2> <p><span style="font-weight: 400;">The demand for online marketing and learning guides has increased multi folds over the last year as everyone working from home looked to develop profitable skills. But with increasing demands, the competition in the marketplace was also high. To succeed, Digital Marketing Mind (DMM) needed to increase its organic visibility and website traffic to succeed.&nbsp;</span></p> <blockquote> <p><span style="font-weight: 400;">I was facing a lot of difficulties in bulk keyword research because there are not many optimal keyword research tools which are not resource intensive. I could do bulk keyword analysis with global search volume, thousands of keywords processing with each batch, all-in-title checkups and more. Also I had to pay a separate subscription to proxies and a dedicated server to run the process.</span></p> </blockquote> <h2><strong>Problem with other tools in the market&nbsp;</strong></h2> <p><span style="font-weight: 400;">DMM tried to rank with keywords. However, there were not many optimal keyword research tools that could handle bulk keyword research analysis and were resource-intensive. DMM required a consolidated tool that could manage a high volume of keywords research and pull up related information about each of them. They faced many problems like pulling up bulk keywords, running allintitle, and volume checks took them significant time. As a result, DMM paid for several subscriptions, proxies and servers to work at an optimum pace.&nbsp;</span></p> <h2><strong>Implementing the WriterZen workflow&nbsp;</strong></h2> <p><span style="font-weight: 400;">The problem was immediately resolved once DMM transitioned into the WrtiterZen workflow. Bulk keyword research was easily handled by the Keyword Explorer tool, and it provided thousands of keywords per batch along with accurate search volume, geolocation, and competition metrics. The Zen metrics identified the most profitable keywords in a niche that fit with the content stage of DMM. Being a Saas WriterZen could easily handle a large workload and optimize your entire workflow. The UI is simple and aesthetic and hence contributes to optimum productivity.</span></p> <p style="border-radius: 10px; padding: 20px 44px; background-color: #f5f6fd;"><span style="font-weight: 400;"><img src="../../storage/photos/1/case-study/how-a-digital-marketing-education-provider-was-able-to-rank-within-two-weeks-after-finding-the-most-lucrative-keywords-amidst-100000-others-image-1.png" alt="How a Digital Marketing Education provider was able to rank within two weeks after finding the most lucrative keywords amidst 100,000 others" width="1897" height="804"></span></p> <blockquote> <p><span style="font-weight: 400;">WriterZen has solved my problem and met my expectation for bulk keyword research by handling thousands of keywords per batch, accurate keyword research with all type information including search volume, geo location, competition score, keyword clustering, identifying most profitable keywords and more.</span></p> </blockquote> <p style="border-radius: 10px; padding: 20px 44px; background-color: #f5f6fd;"><span style="font-weight: 400;"><img src="../../storage/photos/1/case-study/how-a-digital-marketing-education-provider-was-able-to-rank-within-two-weeks-after-finding-the-most-lucrative-keywords-amidst-100000-others-image-2.png" alt="How a Digital Marketing Education provider was able to rank within two weeks after finding the most lucrative keywords amidst 100,000 others" width="1891" height="821"></span></p> <p style="border-radius: 10px; padding: 20px 44px; background-color: #f5f6fd;"><span style="font-weight: 400;"><img src="../../storage/photos/1/case-study/how-a-digital-marketing-education-provider-was-able-to-rank-within-two-weeks-after-finding-the-most-lucrative-keywords-amidst-100000-others-image-3.png" alt="How a Digital Marketing Education provider was able to rank within two weeks after finding the most lucrative keywords amidst 100,000 others" width="1894" height="836"></span></p> <h2><strong>WriterZen saves time and optimized SEO research efficiency&nbsp;&nbsp;</strong></h2> <p><span style="font-weight: 400;">With WriterZen, DMM pulled over 100,000 keywords each day and used the metrics to screen through the keywords to find feasible to compete in. The Zen metrics quickly identified profitable keywords, and when they were combined with optimized content and an authoritative website, DMM was able to rank within two weeks.</span></p> <p style="border-radius: 10px; padding: 20px 44px; background-color: #f5f6fd;"><span style="font-weight: 400;"><img src="../../storage/photos/1/case-study/how-a-digital-marketing-education-provider-was-able-to-rank-within-two-weeks-after-finding-the-most-lucrative-keywords-amidst-100000-others-image-4.png" alt="How a Digital Marketing Education provider was able to rank within two weeks after finding the most lucrative keywords amidst 100,000 others" width="1840" height="498"></span></p> <p><span style="font-weight: 400;">Being a SaaS, it could easily handle large workloads and research without impacting the local resources. Plus, the platform is feature-rich and includes all the necessary tools required for SEO content. It greatly reduced the expense of buying subscriptions for multiple tools and software.&nbsp;</span></p> <p><span style="font-weight: 400;">The simple UI and extensive knowledge hub tutorial videos provide the necessary guidance for using the tool. It covers the basics and goes into the details for expert SEO brains who want to leave no stone unturned for their campaign.&nbsp;</span></p> <blockquote> <p><span style="font-weight: 400;">Writerzen is feature rich and provides almost every type of keyword research tools such as topic discovery, content creator, keyword explorer, keyword importer and plagiarism checker categorized for the whole content marketing process.</span></p> <p><span style="font-weight: 400;">My experience is that WriterZen provides one of the most comprehensive keyword research &amp; content marketing tools which has helped me research &amp; analyze thousands of keywords in 30 minutes easily, that too without any human intervention with high accuracy without any downtime or any other bugs.</span></p> </blockquote>
Alston Antony
CEO at Digital Marketing Mind
A digital entrepreneur who likes to transform one business market at a time. He is also a C-Founder of an award-winning digital marketing agency with clients and projects worldwide.
Tags:
Digital Marketing Mind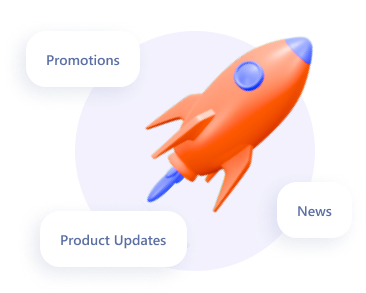 Get the latest content delivered straight to your inbox!
Subscribe to get our best content in your inbox. One post at a time. No spam, ever!