Six Tips to Easily Find Interesting Topics for Content Writing
Apple
Freelance SEO Copywriter
Oct 09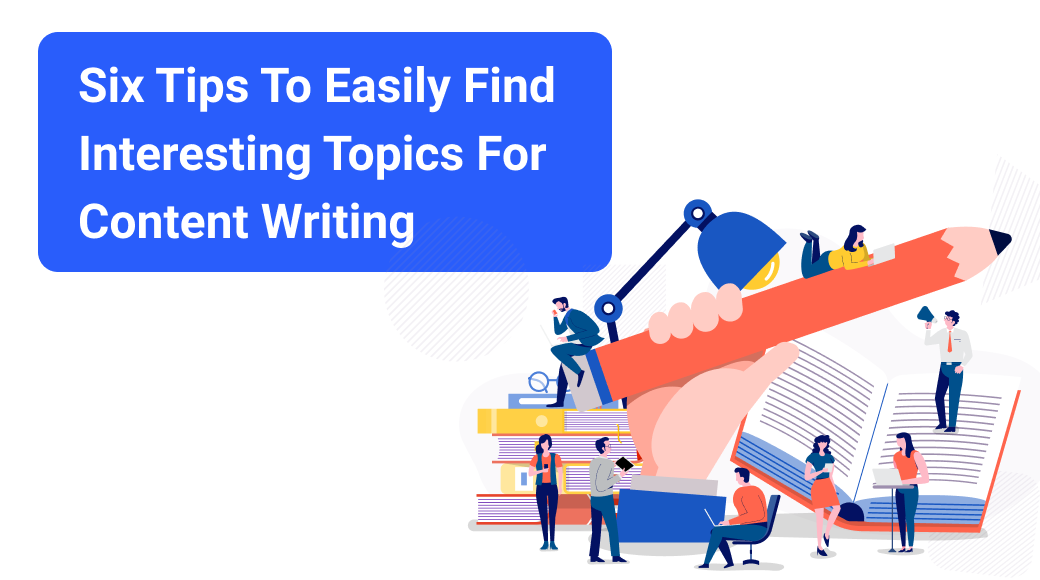 <p style="text-align: justify;"><span style="font-weight: 400;">Imagine this.</span></p> <p style="text-align: justify;"><span style="font-weight: 400;">You've been creating compelling content and interesting topics in your blog.</span></p> <p style="text-align: justify;"><span style="font-weight: 400;">As a content marketer, you know you need fresh and relevant blog topic ideas. Besides, you are making sure that your target audience loves it.</span></p> <p style="text-align: justify;"><span style="font-weight: 400;">Then, you've run out of ideas.</span></p> <p style="text-align: justify;"><span style="font-weight: 400;">Now you are stuck in looking for ways how to get past the situation.</span></p> <p style="text-align: justify;"><span style="font-weight: 400;">What do you do now?&nbsp;</span></p> <p style="text-align: justify;"><span style="font-weight: 400;">Where do you find more pieces of content that are interesting for your audience?</span></p> <p style="text-align: justify;"><span style="font-weight: 400;">How do you choose the right topic for your following content writing?</span></p> <p style="text-align: justify;"><span style="font-weight: 400;">In this blog post, you'll learn some easy ways to find interesting content ideas for your next blog posts.</span></p> <p style="text-align: justify;"><span style="font-weight: 400;">Let's get started!</span></p> <h2 style="text-align: justify;"><strong>Tip #1: Research what your competitors are doing and how they are doing it</strong></h2> <p style="text-align: justify;"><span style="font-weight: 400;">Your competitors are in the position they are in now for a reason.&nbsp;</span></p> <p style="text-align: justify;"><span style="font-weight: 400;">They have done all the tricky stuff already, and your job is to model what's working for them.&nbsp;</span></p> <p style="text-align: justify;"><img style="display: block; margin-left: auto; margin-right: auto;" src="../../../storage/photos/1/post-detail/Find Interesting Topics/six-tips-to-easily-find-interesting-topics-for-content-writing-image-1.jpeg" alt="Six Tips To Easily Find Interesting Topics For Content Writing" width="800" height="533"></p> <p style="text-align: justify;"><span style="font-weight: 400;">Photo by</span><a href="https://unsplash.com/@myleon" rel="nofollow"><span style="font-weight: 400;"> Leon</span></a><span style="font-weight: 400;"> on</span><span style="font-weight: 400;"> </span><span style="font-weight: 400;">Unsplash</span></p> <p style="text-align: justify;"><span style="font-weight: 400;">It's okay to learn from someone as ambitious and dedicated to their goals as you are.</span></p> <p style="text-align: justify;"><span style="font-weight: 400;">If you have the same audience and want to know what they are up to, try the following approaches:</span></p> <ul style="text-align: justify;"> <li style="list-style-type: none;"> <ul style="list-style-type: circle;"> <li style="font-weight: 400;" aria-level="1"><span style="font-weight: 400;">Look at some popular posts on your competitor&rsquo;s website.</span></li> <li style="font-weight: 400;" aria-level="1"><span style="font-weight: 400;">Check what topics they are talking about and how they are presenting them.</span></li> <li style="font-weight: 400;" aria-level="1"><span style="font-weight: 400;">Pay attention to the broad topic they write about and discuss in your blog.</span></li> </ul> </li> </ul> <p style="text-align: justify;"><span style="font-weight: 400;">Of course, you don't want to copy their article but produce something unique for your readers.</span></p> <p style="text-align: justify;"><span style="font-weight: 400;">Look at this example from the </span><a href="https://contentmarketinginstitute.com/" rel="nofollow"><span style="font-weight: 400;">Content Marketing Institute</span></a><span style="font-weight: 400;">.</span></p> <p style="text-align: justify;"><span style="font-weight: 400;"><img style="display: block; margin-left: auto; margin-right: auto;" src="../../../storage/photos/1/post-detail/Find Interesting Topics/six-tips-to-easily-find-interesting-topics-for-content-writing-image-2.png" alt="Six Tips To Easily Find Interesting Topics For Content Writing" width="800" height="497"></span></p> <p style="text-align: justify;"><span style="font-weight: 400;">Their website discusses content marketing.&nbsp;</span></p> <p style="text-align: justify;"><span style="font-weight: 400;">Under this category, they write subtopics like content marketing strategy, personalization, etc.&nbsp;</span></p> <p style="text-align: justify;"><span style="font-weight: 400;">Let's take content marketing strategy as an example.</span></p> <p style="text-align: justify;"><span style="font-weight: 400;">Using </span><a href="../../blog/gain-organic-traffic-easily-with-the-ultimate-writerzen-workflow"><span style="font-weight: 400;">WriterZen's Topic Discovery Tool</span></a><span style="font-weight: 400;">, input content marketing strategy in the search bar, and you will get fifty-four random interesting topics about content marketing strategy.</span></p> <p style="text-align: justify;"><img style="display: block; margin-left: auto; margin-right: auto;" src="../../../storage/photos/1/post-detail/Find Interesting Topics/six-tips-to-easily-find-interesting-topics-for-content-writing-image-3.jpg" alt="Six Tips To Easily Find Interesting Topics For Content Writing" width="330" height="321"></p> <p style="text-align: justify;"><span style="font-weight: 400;">That's more than a year's worth of weekly posts!</span></p> <p style="text-align: justify;"><span style="font-weight: 400;">Also, do you see that phrase at the bottom that says, "Show Ideas"?</span></p> <p style="text-align: justify;"><span style="font-weight: 400;">Click that, and it will give you tons of ideas about how other websites are using content marketing strategy as a topic in their posts.</span></p> <p style="text-align: justify;"><span style="font-weight: 400;"><img style="display: block; margin-left: auto; margin-right: auto;" src="../../../storage/photos/1/post-detail/Find Interesting Topics/six-tips-to-easily-find-interesting-topics-for-content-writing-image-4.jpg" alt="Six Tips To Easily Find Interesting Topics For Content Writing" width="349" height="523"></span></p> <p style="text-align: justify;"><span style="font-weight: 400;">Getting this type of intel gives you a clue about finding an angle and framing your topic in your future content.</span></p> <p style="text-align: justify;"><span style="font-weight: 400;">Of course, it's not enough to do research; you've got to partner it with quantitative data.</span></p> <p style="text-align: justify;"><span style="font-weight: 400;">And this leads us to tip #2.</span></p> <h2 style="text-align: justify;"><strong>Tip #2: Use keyword research tools</strong></h2> <p style="text-align: justify;"><span style="font-weight: 400;">Keyword research tools help you identify keywords to use on your website.</span></p> <p style="text-align: justify;"><span style="font-weight: 400;">Use them to find new keywords, analyze existing ones, and even generate them.</span></p> <p style="text-align: justify;"><span style="font-weight: 400;">Let's go back to our example above about content marketing strategy.</span></p> <p style="text-align: justify;"><span style="font-weight: 400;">If you type that keyword using WriterZen's Keyword Explorer, you will see a section that says, "Keyword Ideas" on the left navigation side.</span></p> <p style="text-align: justify;"><span style="font-weight: 400;">These are all the searchable terms that people are putting in the Google search bar.&nbsp;&nbsp;</span></p> <ul style="text-align: justify;"> <li style="list-style-type: none;"> <ul style="list-style-type: circle;"> <li style="font-weight: 400;" aria-level="1"><span style="font-weight: 400;">Use keywords to group insights about your topic.&nbsp;&nbsp;</span></li> </ul> </li> </ul> <p style="text-align: justify;"><span style="font-weight: 400;">For instance, examples like content marketing strategy framework, content strategy framework, and content marketing strategy can go into one blog post.</span></p> <p style="text-align: justify;"><span style="font-weight: 400;">More on this clustering technique later.</span></p> <p style="text-align: justify;"><span style="font-weight: 400;"><img style="display: block; margin-left: auto; margin-right: auto;" src="../../../storage/photos/1/post-detail/Find Interesting Topics/six-tips-to-easily-find-interesting-topics-for-content-writing-image-5.gif" alt="Six Tips To Easily Find Interesting Topics For Content Writing" width="523" height="217"></span></p> <p>Need more keywords? <a href="https://app.writerzen.net/user#/dashboard">Get started with WriterZen today!</a></p> <h2 style="text-align: justify;"><strong>Tip #3: Explore trends in social media</strong></h2> <p style="text-align: justify;"><span style="font-weight: 400;">Social media trends are an excellent way to find potential topics that capture your target readers' interest.</span></p> <ul style="text-align: justify;"> <li style="list-style-type: none;"> <ul style="list-style-type: circle;"> <li style="font-weight: 400;" aria-level="1"><span style="font-weight: 400;">You can go to Twitter Trends and explore popular hashtags within your niche.&nbsp;</span></li> <li style="font-weight: 400;" aria-level="1"><span style="font-weight: 400;">Or go to Facebook and look at top posts based on engagement.</span></li> </ul> </li> </ul> <p style="text-align: justify;"><a href="https://buzzsumo.com/" rel="nofollow"><span style="font-weight: 400;">Buzzsumo</span></a><span style="font-weight: 400;"> makes it easier to find these posts.</span></p> <p style="text-align: justify;"><span style="font-weight: 400;">Popular topics get more engagement.</span></p> <p style="text-align: justify;"><span style="font-weight: 400;">These are the best ones to write about because of the increased chance of attracting many potential customers.</span></p> <p style="text-align: justify;"><span style="font-weight: 400;">So, better be sure to funnel the traffic to an offer or lead capture to take advantage of it.</span></p> <h2 style="text-align: justify;"><strong>Tip #4: Discover questions your audience is asking about</strong></h2> <p style="text-align: justify;"><span style="font-weight: 400;">It is human nature for people to be curious about something they want.</span></p> <p style="text-align: justify;"><span style="font-weight: 400;">And when they are interested, they ask questions and want answers to their questions.</span></p> <p style="text-align: justify;"><span style="font-weight: 400;">So when this happens, where do they usually go?</span></p> <p style="text-align: justify;"><span style="font-weight: 400;">They go to the internet and search for a query.</span></p> <ul style="text-align: justify;"> <li style="list-style-type: none;"> <ul style="list-style-type: circle;"> <li style="font-weight: 400;" aria-level="1"><span style="font-weight: 400;">Gather people&rsquo;s questions that they search on the web.</span></li> <li style="font-weight: 400;" aria-level="1"><span style="font-weight: 400;">Use these questions to create a Frequently Asked Questions (FAQ) section in your blog.</span></li> <li style="font-weight: 400;" aria-level="1"><span style="font-weight: 400;">Or as multiple subtopics about your core topic, and you'll be surprised at how people engage with this type of content.</span></li> </ul> </li> </ul> <p style="text-align: justify;"><span style="font-weight: 400;">While this process can be done manually, you&rsquo;d want to </span><a href="https://app.writerzen.net/register"><span style="font-weight: 400;">quickly get insights</span></a><span style="font-weight: 400;"> into what your target audience is asking and spend less time overthinking your research.</span></p> <p style="text-align: justify;"><span style="font-weight: 400;"><img style="display: block; margin-left: auto; margin-right: auto;" src="../../../storage/photos/1/post-detail/Find Interesting Topics/six-tips-to-easily-find-interesting-topics-for-content-writing-image-6.jpg" alt="Six Tips To Easily Find Interesting Topics For Content Writing" width="632" height="380"></span></p> <p style="text-align: justify;">&nbsp;</p> <h2 style="text-align: justify;"><strong>Tip #5: Review old content to expand on a much bigger topic</strong></h2> <p style="text-align: justify;"><span style="font-weight: 400;">Your blog is like a library full of information about your niche topic.</span></p> <p style="text-align: justify;"><span style="font-weight: 400;">You've spent time, maybe years, in your blogging career writing helpful and informative topics, and it's only worthwhile to go back to it and analyze if there are other hidden subtopics that you can expand on.</span></p> <ul style="text-align: justify;"> <li style="list-style-type: none;"> <ul style="list-style-type: circle;"> <li style="font-weight: 400;" aria-level="1"><span style="font-weight: 400;">One trick here is to check what keywords your blog post is ranking for.</span></li> <li style="font-weight: 400;" aria-level="1"><span style="font-weight: 400;">Input that in a keyword research tool to see other terms that can be potential ideas for your next blog post.&nbsp;</span></li> </ul> </li> </ul> <p style="text-align: justify;"><span style="font-weight: 400;">Then, use a keyword clustering tool to </span><a href="../../../blog/what-is-topic-cluster-and-how-using-them-can-power-up-your-2021-seo-content-strategy" target="_blank" rel="noopener"><span style="font-weight: 400;">group related keywords per topic</span></a><span style="font-weight: 400;">.</span></p> <p style="text-align: justify;"><span style="font-weight: 400;">Using WriterZen's Keyword Clustering tool, it is just a matter of putting all your keywords in a list and dropping that inside, and it will do all the hard work for you.</span></p> <p style="text-align: justify;"><span style="font-weight: 400;">Cool, right?</span></p> <p style="text-align: justify;"><img style="display: block; margin-left: auto; margin-right: auto;" src="../../../storage/photos/1/post-detail/Find Interesting Topics/six-tips-to-easily-find-interesting-topics-for-content-writing-image-7.jpg" alt="Six Tips To Easily Find Interesting Topics For Content Writing" width="332" height="326"></p> <p style="text-align: justify;">&nbsp;</p> <h2 style="text-align: justify;"><strong>Tip #6: Collect questions from surveys, support emails, and comments</strong></h2> <p style="text-align: justify;"><span style="font-weight: 400;">If all else fails, but you have a social media following or an email list, use it to survey your audience and find valuable information.&nbsp;</span></p> <p style="text-align: justify;"><span style="font-weight: 400;">For instance, your blog readers may have some fresh ideas about consuming your content in a social media marketing niche.</span></p> <p style="text-align: justify;"><span style="font-weight: 400;">Are they reading it on desktop or mobile devices?</span></p> <p style="text-align: justify;"><span style="font-weight: 400;">Maybe they are more interested in social media content writing tips than your favorite book about social media marketing.</span></p> <ul style="text-align: justify;"> <li style="list-style-type: none;"> <ul style="list-style-type: circle;"> <li style="font-weight: 400;" aria-level="1"><span style="font-weight: 400;">Create a database of all the words, feedback, and questions that frequently come up in your survey, support emails, and comments so you have something to use as a reference in the future for other topics you can discuss in your blog.</span></li> <li style="font-weight: 400;" aria-level="1"><span style="font-weight: 400;">The efficient tip to do this is to create a Google spreadsheet where you can add new rows as you receive them. It will allow you to keep track of everything you hear from your customers.</span></li> </ul> </li> </ul> <p style="text-align: justify;"><span style="font-weight: 400;">If you do an excellent job reaching out and they reply, you can use their comments as exciting topics for another blog post.</span></p> <h2 style="text-align: justify;"><strong>Conclusion</strong></h2> <p style="text-align: justify;"><span style="font-weight: 400;">Writing about interesting topics is easy if you listen to what people are saying.</span></p> <p style="text-align: justify;"><span style="font-weight: 400;">In today's digital world, you should be using as many channels from time to time to gather information from your target audience while creating authoritative content.</span></p> <p style="text-align: justify;"><span style="font-weight: 400;">Remember, your audience wants to hear from you, and they value what you have to say.</span></p> <p style="text-align: justify;"><span style="font-weight: 400;">So always be open and willing to create exciting and engaging content. You can also consider upskilling and improving your content writing skills by joining <a href="https://digitalscholar.in/" target="_blank" rel="noopener nofollow">online digital marketing courses</a>. Be hungry to learn and also get updated about the latest news so that you can create engaging content that drives traffic and boosts sales.</span></p> <p style="text-align: justify;"><span style="font-weight: 400;">Need more exciting ideas? </span><a href="https://app.writerzen.net/register" rel="noopener"><span style="font-weight: 400;">Get started with WriterZen today</span></a><span style="font-weight: 400;">!</span></p> <p style="text-align: justify;"><span style="font-weight: 400;">-----</span></p> <p style="text-align: justify;"><span style="font-weight: 400;"><strong>Apple</strong> is a Freelance SEO Copywriter for SAAS and Tech Brands who are looking to ramp up growth using content as a key part of their marketing strategy.<br>She's inspired by learning people's stories, eating chocolates, and having Friday fun activities with her family.<br>Feel free to reach out to Apple on Twitter <a href="https://twitter.com/AppleEstrada9" target="_blank" rel="nofollow noopener">@AppleEstrada9</a>.</span></p>
Tags:
#topic discovery
ideation
Maybe
you're interested in...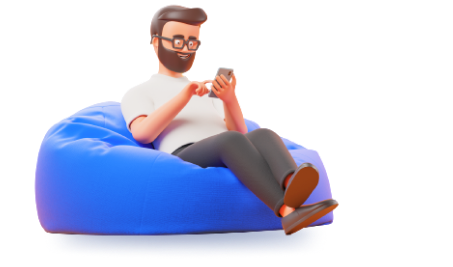 Golden Filter system - a new upgrade from KGR - will give you different perspectives in keyword strategy. Let's find out the way WriterZen developed it.
Sep 29
Xavier
Learn how WriterZen's AI writer was developed to help you craft high-quality, top-ranking articles faster and simplify your content workflow.
May 23
WriterZen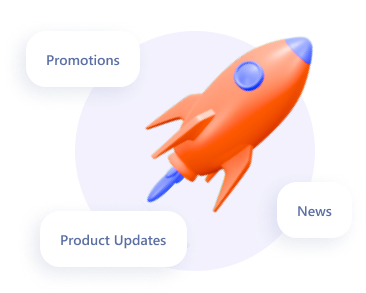 Get the latest content delivered straight to your inbox!
Subscribe to get our best content in your inbox. One post at a time. No spam, ever!