Keyword Research Guide
Keyword Research Workflow: How to Simplify Yours & Craft Quality Content At a Go
WriterZen
Content SEO Software Company
May 18
<p><strong><em>&ldquo;When should we expect the keywords for our content strategy?&rdquo;</em></strong></p> <p><span style="font-weight: 400;">The client asked, and Angela took a deep breath. If only they knew how stressful it was for her to research keywords.</span></p> <p><strong><em>&ldquo;Please give us another two weeks to conclude everything.&rdquo;&nbsp;</em></strong></p> <p><span style="font-weight: 400;">As the Zoom call ended, Angela wished she could find an easier way to finalize the keyword research. It was her most dreaded part of creating an SEO content strategy. And moving from one tool to another in search of keywords to export and sort manually wasn&rsquo;t helping.&nbsp;&nbsp;</span></p> <p><span style="font-weight: 400;">Does this resonate with you?&nbsp;</span></p> <p><span style="font-weight: 400;">Perhaps, you&rsquo;re researching keywords right now. Or here because you&rsquo;re about to start a new project. Or you&rsquo;re a content manager trying to learn the ropes.</span></p> <p><span style="font-weight: 400;">Whichever stage of the journey you&rsquo;re in, we can all agree that:</span></p> <p><span style="font-weight: 400;">Keyword research is stressful!</span></p> <p><span style="font-weight: 400;">And juggling different tools and spreadsheets like Angela makes it even more difficult. Darcy Ogdon-Nolan, Founder of </span><span style="font-weight: 400;">The Bircher Bar</span><span style="font-weight: 400;">, said it best:</span></p> <p><strong><em>&ldquo;It&rsquo;s the basis of building a good niche site. However, it can be one of the more difficult and time-consuming tasks, especially when you have to jump between several different tools to uncover, categorize, and plan your KW targets.&rdquo;</em></strong></p> <p><span style="font-weight: 400;">But let&rsquo;s face it.&nbsp;</span></p> <p><span style="font-weight: 400;">What Angela and content managers like you fail to understand is that researching keywords isn&rsquo;t the problem. How you&rsquo;re doing it is.&nbsp;</span></p> <p><span style="font-weight: 400;">In other words, your keyword research workflow </span><strong><em>is</em></strong><span style="font-weight: 400;"> the problem.&nbsp;</span></p> <p><span style="font-weight: 400;">It&rsquo;s why Jimmy Rodela, Founder of Outranking Digital, </span><span style="font-weight: 400;">recommends</span><span style="font-weight: 400;"> using a reliable keyword research tool. And that&rsquo;s one that simplifies your keyword research workflow, fetching you low-competition queries in hours not days.&nbsp;</span></p> <p><span style="font-weight: 400;">Angela didn&rsquo;t have such a tool at her disposal.</span></p> <p><span style="font-weight: 400;">But you're no Angela.</span></p> <p><span style="font-weight: 400;">You have a chance to turn things around for yourself, clients, and your team.</span></p> <p><span style="font-weight: 400;">You can simplify how you research keywords, cluster them around topics in your content strategy, and even create high-ranking content in one place.</span></p> <p><span style="font-weight: 400;">I&rsquo;ll show you how to do all that through this guide. </span><span style="font-weight: 400;">Also, you&rsquo;ll see how WriterZen, a simplified content workflow software, turns your keyword research process from a back-breaking one to something easy and fun.&nbsp;</span></p> <p><img src="../../../storage/photos/1/Blog/WZ005/keyword-research-workflow-how-to-simplify-yours-craft-quality-content-at-a-go-1.png" alt="Keyword Research Workflow: How to Simplify Yours &amp; Craft Quality Content At a Go" width="1010" height="605" /></p> <p><em><span style="font-weight: 400;">[WriterZen </span></em><a href="https://www.g2.com/products/writerzen/reviews/writerzen-review-5402773" rel="nofollow"><em><span style="font-weight: 400;">review on G2]</span></em></a></p> <p><a href="https://app.writerzen.net/login" target="_blank" rel="noopener"><img src="../../../storage/photos/1/Blog/WZ005/keyword-research-workflow-how-to-simplify-yours-craft-quality-content-at-a-go-2.jpeg" alt="Keyword Research Workflow: How to Simplify Yours &amp; Craft Quality Content At a Go" width="1010" height="304" /></a></p> <h2><strong>The Problem with How Most Content Managers Research Keywords</strong></h2> <p><span style="font-weight: 400;">Perhaps, if you had your way, you&rsquo;d skip the extensive research and take a wild guess to find keywords for your content strategy.&nbsp;</span></p> <p><span style="font-weight: 400;">Unfortunately, it&rsquo;s a necessary evil you can&rsquo;t escape. As Keith Goode, Principal SEO Product Manager for Cox Automotive, </span><span style="font-weight: 400;">put it</span><span style="font-weight: 400;">:</span></p> <p><strong><em>&ldquo;Keyword research is foundational to the whole marketing strategy.&rdquo;</em></strong></p> <p><span style="font-weight: 400;">92%</span><span style="font-weight: 400;"> of search marketers perform keyword research in advance of new content. According to the State of Search Marketing Report, they do so to:</span></p> <p><strong><em>&ldquo;...gain insight into how their audience searches for their products and services. This improves your likelihood of ranking for these terms and ultimately driving more traffic to your website.&rdquo;</em></strong></p> <p><span style="font-weight: 400;">But if you&rsquo;re like the </span><a href="https://www.mediapost.com/publications/article/238866/seo-link-building-keyword-research-becoming-most.html" rel="nofollow"><span style="font-weight: 400;">39%</span></a><span style="font-weight: 400;"> of marketers who, in 2014, saw keyword research as the most difficult part of SEO, you may be guilty of these mistakes:</span></p> <h3>Targetings Keywords that don&rsquo;t Suit Your SEO Campaign</h3> <p><span style="font-weight: 400;">One mistake search marketers make: focusing on any high-volume long-tail keyword without considering their ability to rank for it.&nbsp;</span></p> <p><span style="font-weight: 400;">That is, you select keywords high in search volume, not minding its competition or place in your SEO campaign.</span></p> <p><a href="https://www.linkedin.com/in/danielelofaso/" rel="nofollow"><span style="font-weight: 400;">Daniel Lofaso</span></a><span style="font-weight: 400;">, Founder of Digital Elevator, observed this error </span><span style="font-weight: 400;">among marketers. And to remedy the situation, he suggested</span><span style="font-weight: 400;">:</span></p> <p><strong><em>&ldquo;Instead of targeting keywords or topics that have high volume, we need to target keywords and topics that we actually have a chance to rank for, making the best use of our time and SEO efforts.&rdquo;</em></strong></p> <p><span style="font-weight: 400;">An excellent way to take Lofaso&rsquo;s advice is to use Zen Matrix.&nbsp;</span></p> <p><span style="font-weight: 400;">It&rsquo;s a method of finding and categorizing ideal long-tail keywords that rank fast based on their search volume and allintitle index:</span></p> <p><img src="../../../storage/photos/1/Blog/WZ005/keyword-research-workflow-how-to-simplify-yours-craft-quality-content-at-a-go-3.png" alt="Keyword Research Workflow: How to Simplify Yours &amp; Craft Quality Content At a Go" width="1010" height="689" /></p> <p><span style="font-weight: 400;">This is how it works;</span></p> <ul> <li style="font-weight: 400;" aria-level="1"><span style="font-weight: 400;">Decay Zone contains keywords that </span><span style="font-weight: 400;">once had high search volumes</span><span style="font-weight: 400;"> but no longer generate traffic.</span></li> <li style="font-weight: 400;" aria-level="1"><span style="font-weight: 400;">Mature zone comprises keywords with </span><span style="font-weight: 400;">high search volumes and high competition. They&rsquo;re difficult to rank for.</span></li> <li style="font-weight: 400;" aria-level="1"><span style="font-weight: 400;">Opportunity zone contains rankable keywords with low competition and low search volume as only a few websites know about them.</span></li> <li style="font-weight: 400;" aria-level="1"><span style="font-weight: 400;">Candy land comprises fast-ranking keywords with high search volume and low allintitle.</span></li> </ul> <p><span style="font-weight: 400;">Instead of targeting just any long-tail keyword, use the Zen Matrix framework and focus on the opportunity and candy land zones.&nbsp;</span></p> <p><span style="font-weight: 400;">By doing so, you&rsquo;ll easily find and categorize keywords that reward your SEO efforts without extensive research.</span></p> <h3>Juggling Too Many Tools <span style="font-weight: 400;">&nbsp;</span></h3> <p><span style="font-weight: 400;">One minute, you&rsquo;re searching for the right long-tail keywords and analyzing their search insights. Next, you&rsquo;re exporting and sorting them manually for further analysis.&nbsp;</span></p> <p><span style="font-weight: 400;">And this means switching or opening different tabs as you move from one tool to another and then your spreadsheet.&nbsp;</span></p> <p><span style="font-weight: 400;">Because these tools can&rsquo;t handle your workflow needs at once, you spend more time and energy juggling them than making sense of your content strategy.</span></p> <p><span style="font-weight: 400;">Chris Zacher, Content Strategist at </span><span style="font-weight: 400;">Intergrowth</span><span style="font-weight: 400;">, shared his experience while researching keywords:</span></p> <p><strong><em>&ldquo;It gets overwhelming when you have to bounce back and forth between spreadsheets and platforms. The numbers start to blur together; you get confused, it&rsquo;s just ugly. It&rsquo;s hard enough when one keyword research platform gives you completely different search data than another platform.&rdquo;</em></strong><span style="font-weight: 400;"> </span><span style="font-weight: 400;"> </span><span style="font-weight: 400;"> </span><span style="font-weight: 400;"> </span></p> <p><span style="font-weight: 400;">Similarly, Brittany Ryan, Content Chief at </span><span style="font-weight: 400;">Pointed Copywriting</span><span style="font-weight: 400;">, said as much:</span></p> <p><strong><em>&ldquo;When you're trying to research multiple topics for multiple clients across multiple niches with multiple SEO tools, the process can quickly become a nightmare. When you're creating B2B content, there are also many important nuances that need to be accounted for. With a variety of tools and spreadsheets, you're looking at a full week per month of just keyword research and content auditing.&rdquo;</em></strong></p> <p><span style="font-weight: 400;">Take Semrush, for instance.</span></p> <p><span style="font-weight: 400;">This tool provides a ton of keyword research data. However, it doesn&rsquo;t eliminate the manual process of clustering keywords for topic clusters.</span></p> <p><span style="font-weight: 400;">So, you&rsquo;ll have to dig through the results and fish out relevant topics yourself before exporting them to your spreadsheet for further analysis.&nbsp;</span></p> <p><span style="font-weight: 400;">Here&rsquo;s an experience a marketer like you shared while using the tool:</span></p> <p><img src="../../../storage/photos/1/Blog/WZ005/keyword-research-workflow-how-to-simplify-yours-craft-quality-content-at-a-go-4.png" alt="Keyword Research Workflow: How to Simplify Yours &amp; Craft Quality Content At a Go" width="1010" height="751" /></p> <p><span style="font-weight: 400;">[</span><a href="https://www.g2.com/products/semrush/reviews/semrush-review-5131020" rel="nofollow"><em><span style="font-weight: 400;">Source</span></em></a><span style="font-weight: 400;"> ]</span></p> <p><span style="font-weight: 400;">I bet Angela, our fictional character, dreaded researching keywords for this.</span></p> <p><span style="font-weight: 400;">What if, instead of hacking different SEO tools, you used one tool to research keywords without exporting them to spreadsheets to sort manually?</span></p> <p><span style="font-weight: 400;">That tool is WriterZen.</span></p> <p><span style="font-weight: 400;">In minutes you can:</span></p> <ul> <li style="font-weight: 400;" aria-level="1"><span style="font-weight: 400;">Plug in one keyword, and it&rsquo;ll cluster keywords topics for you.&nbsp;</span></li> <li style="font-weight: 400;" aria-level="1"><span style="font-weight: 400;">Get the necessary data to determine how crucial a particular keyword is to your content strategy.</span></li> <li style="font-weight: 400;" aria-level="1"><span style="font-weight: 400;">Find related keywords, cluster them, analyze them right on the tool, and even save them once you&rsquo;re done.</span></li> </ul> <p><span style="font-weight: 400;">Above all, you find fast-ranking keywords with accurate data as we pull our data from Ahrefs and Google API.</span></p> <p><span style="font-weight: 400;">Ryan, one of our users, tried it out. Here&rsquo;s what he had to say afterward:</span></p> <p><img src="../../../storage/photos/1/Blog/WZ005/keyword-research-workflow-how-to-simplify-yours-craft-quality-content-at-a-go-5.png" alt="Keyword Research Workflow: How to Simplify Yours &amp; Craft Quality Content At a Go" width="1010" height="760" /></p> <p><em><span style="font-weight: 400;">[WriterZen </span></em><a href="https://www.g2.com/products/writerzen/reviews/writerzen-review-5041815" rel="nofollow"><em><span style="font-weight: 400;">review on G2</span></em></a><em><span style="font-weight: 400;">]</span></em></p> <p><span style="font-weight: 400;">Another user did the same and said something similar:</span></p> <p><img src="../../../storage/photos/1/Blog/WZ005/keyword-research-workflow-how-to-simplify-yours-craft-quality-content-at-a-go-6.png" alt="Keyword Research Workflow: How to Simplify Yours &amp; Craft Quality Content At a Go" width="1010" height="776" /></p> <p><em><span style="font-weight: 400;">[WriterZen </span></em><a href="https://www.g2.com/products/writerzen/reviews/writerzen-review-5371801" rel="nofollow"><em><span style="font-weight: 400;">review on G2</span></em></a><em><span style="font-weight: 400;">]</span></em></p> <h2><br /><a href="https://app.writerzen.net/login" target="_blank" rel="noopener"><img src="../../../storage/photos/1/Blog/WZ005/keyword-research-workflow-how-to-simplify-yours-craft-quality-content-at-a-go-7.jpeg" alt="Keyword Research Workflow: How to Simplify Yours &amp; Craft Quality Content At a Go" width="1010" height="304" /></a><br /><strong>How WriterZen Simplifies Your Keyword Research Workflow</strong></h2> <p><span style="font-weight: 400;">WriterZen reduces keywords research to a matter of hours.</span></p> <p><span style="font-weight: 400;">No more back and forth. No more time-consuming steps, jumping from one tool to another and then sorting data in spreadsheets.</span></p> <p><span style="font-weight: 400;">Here&rsquo;s how WriterZen makes all that possible.</span></p> <h3>It Shows You Relevant Keyword Data at a Glance</h3> <p><span style="font-weight: 400;">Plug just your seed keyword into WriterZen&rsquo;s Keyword Explorer, and you&rsquo;ll get the search insights needed to determine its relevance to your content strategy.</span></p> <p><span style="font-weight: 400;">And it happens in a few seconds.</span></p> <p><span style="font-weight: 400;">Say your seed keyword is </span><em><span style="font-weight: 400;">&ldquo;content writing.&rdquo;</span></em></p> <p><span style="font-weight: 400;">This is what you get:</span></p> <p><img src="../../../storage/photos/1/Blog/WZ005/keyword-research-workflow-how-to-simplify-yours-craft-quality-content-at-a-go-8.gif" alt="Keyword Research Workflow: How to Simplify Yours &amp; Craft Quality Content At a Go" width="800" height="361" /><br /><br /></p> <p><span style="font-weight: 400;">Related queries, search volume, SERP overview, CPC, word count, keyword clusters, and other vital insights staring back at you.</span></p> <p><span style="font-weight: 400;">But it doesn&rsquo;t just stop at providing you with these data.&nbsp;</span></p> <p><span style="font-weight: 400;">WriterZen does something else to ensure you&rsquo;re only focusing your research efforts on keywords likely to rank faster.</span></p> <h3>It Finds Fast-Ranking Keywords in Minutes</h3> <p><span style="font-weight: 400;">After finding keywords, how do you tell which would rank fast or not?</span></p> <p><span style="font-weight: 400;">By the search volume or SEO difficulty? Or you simply target any relevant keyword, build backlinks to your page, and wait for Google to do its magic?</span></p> <p><span style="font-weight: 400;">That would be a huge gamble.</span></p> <p><span style="font-weight: 400;">What if, instead, you had an easier route to finding fast-ranking low-competition keywords without racking your brain?</span></p> <p><span style="font-weight: 400;">It&rsquo;s called the </span><strong>Golden Filter, </strong><span style="font-weight: 400;">and it&rsquo;s right on WriterZen.</span></p> <p><span style="font-weight: 400;">This filter determines in a few minutes if a particular keyword is worth your SEO efforts or not.&nbsp;</span></p> <p><span style="font-weight: 400;">With this in place, you not only find queries target users are searching for.&nbsp;</span></p> <p><span style="font-weight: 400;">When you use these keywords to create content, they&rsquo;re more likely to rank on SERPs faster and boost your organic traffic.</span></p> <p><span style="font-weight: 400;">The golden filter works in two ways:</span></p> <p><strong>1. Ranking Probability:</strong><span style="font-weight: 400;"> Use this if you deal with low-authority websites. It allows you to filter up to 100 search results with a low allintitle. So, if you want keywords with as little as ten allintitle, you only need to adjust the filter to fetch them.&nbsp;</span></p> <p><img src="../../../storage/photos/1/Blog/WZ005/keyword-research-workflow-how-to-simplify-yours-craft-quality-content-at-a-go-9.png" alt="Keyword Research Workflow: How to Simplify Yours &amp; Craft Quality Content At a Go" width="1010" height="918" /></p> <p><strong>2. Potential value:</strong><span style="font-weight: 400;"> If you work with high-authority websites, use this to find both keywords with low allintitle, low search volume, and high allintitle, high search volume.&nbsp;</span></p> <p><img src="../../../storage/photos/1/Blog/WZ005/keyword-research-workflow-how-to-simplify-yours-craft-quality-content-at-a-go-10.png" alt="Keyword Research Workflow: How to Simplify Yours &amp; Craft Quality Content At a Go" width="1010" height="1004" /></p> <p><span style="font-weight: 400;">Let&rsquo;s use the Golden Filter to find fast-ranking keywords for </span><em><span style="font-weight: 400;">&ldquo;content writing:&rdquo;</span></em></p> <p><img src="../../../storage/photos/1/Blog/WZ005/keyword-research-workflow-how-to-simplify-yours-craft-quality-content-at-a-go-11.gif" alt="Keyword Research Workflow: How to Simplify Yours &amp; Craft Quality Content At a Go" width="800" height="456" /></p> <h3>It Collates Your Selected Keywords</h3> <p><span style="font-weight: 400;">No need to switch tabs to store your chosen keywords on a Google sheet.&nbsp;</span></p> <p><span style="font-weight: 400;">You can do it right on WriterZen by adding to a list or group or exporting as an XLS or CSV file.</span></p> <p><span style="font-weight: 400;">See for yourself:</span></p> <p><img src="../../../storage/photos/1/Blog/WZ005/keyword-research-workflow-how-to-simplify-yours-craft-quality-content-at-a-go-12.gif" alt="Keyword Research Workflow: How to Simplify Yours &amp; Craft Quality Content At a Go" width="800" height="416" /></p> <p><span style="font-weight: 400;">This saves you from manual sorting and preserves time and energy for other vital tasks.</span></p> <h3>You can Import &amp; Cluster Keywords from Other Sources</h3> <p><span style="font-weight: 400;">WriterZen also fosters collaboration with other tools. In other words, you can always use WriterZen even after getting keywords with other tools.</span></p> <p><span style="font-weight: 400;">Here&rsquo;s how it works.</span></p> <p><span style="font-weight: 400;">Say you already researched your keywords on another tool.&nbsp;</span></p> <p><span style="font-weight: 400;">You don&rsquo;t have to go through the manual process of exporting and sorting in a spreadsheet. You can import the keywords to WriterZen to cluster and sort them at once.</span></p> <p><span style="font-weight: 400;">This comes in handy as not every tool makes this provision for you.</span></p> <p><span style="font-weight: 400;">Take Ahrefs, for instance.</span></p> <p><span style="font-weight: 400;">This tool excels at crunching keyword data, backlinks, competitor domains, SERP results, and other valuable insights. But it doesn&rsquo;t cluster keywords under relevant topics. It requires extra manual exporting and sorting in a spreadsheet.&nbsp;</span></p> <p><span style="font-weight: 400;">Imagine you got 1000 keywords.&nbsp;</span></p> <p><span style="font-weight: 400;">How tiring would it be to sort and cluster them after taking great pain to find them?</span></p> <p><span style="font-weight: 400;">The solution?</span></p> <p><span style="font-weight: 400;">Don&rsquo;t dig through the results to sort your keywords in spreadsheets. Instead, import them to WriterZen and have it clustered around topics for you.</span></p> <p><span style="font-weight: 400;">Let&rsquo;s say you researched, </span><em><span style="font-weight: 400;">&ldquo;content writing</span></em><span style="font-weight: 400;">,&rdquo; a keyword with over 3,200 results on Ahrefs:&nbsp;</span></p> <p><img src="../../../storage/photos/1/Blog/WZ005/keyword-research-workflow-how-to-simplify-yours-craft-quality-content-at-a-go-13.png" alt="Keyword Research Workflow: How to Simplify Yours &amp; Craft Quality Content At a Go" width="1010" height="568" /></p> <p><span style="font-weight: 400;">Next, export keywords:&nbsp;</span></p> <p><img src="../../../storage/photos/1/Blog/WZ005/keyword-research-workflow-how-to-simplify-yours-craft-quality-content-at-a-go-14.png" alt="Keyword Research Workflow: How to Simplify Yours &amp; Craft Quality Content At a Go" width="1010" height="523" /></p> <p><span style="font-weight: 400;">To import your keywords into WriterZen for clustering, you have two options. Either you copy the keywords from the spreadsheet and paste them directly into the Keywords Importer tool:&nbsp;</span></p> <p><img src="../../../storage/photos/1/Blog/WZ005/keyword-research-workflow-how-to-simplify-yours-craft-quality-content-at-a-go-15.gif" alt="Keyword Research Workflow: How to Simplify Yours &amp; Craft Quality Content At a Go" width="800" height="388" /></p> <p><span style="font-weight: 400;">Or, you upload it as a .txt file:</span></p> <p><img src="../../../storage/photos/1/Blog/WZ005/keyword-research-workflow-how-to-simplify-yours-craft-quality-content-at-a-go-16.gif" alt="Keyword Research Workflow: How to Simplify Yours &amp; Craft Quality Content At a Go" width="800" height="406" /></p> <p><span style="font-weight: 400;">Once the import is complete, you&rsquo;ll not just find clusters for each keyword. You can move straight to using the Golden Filter to determine fast-ranking keywords in one sitting.</span></p> <p><span style="font-weight: 400;">Take a look:</span></p> <p><img src="../../../storage/photos/1/Blog/WZ005/keyword-research-workflow-how-to-simplify-yours-craft-quality-content-at-a-go-17.gif" alt="Keyword Research Workflow: How to Simplify Yours &amp; Craft Quality Content At a Go" width="800" height="414" /></p> <h3>It Allows for Easy Content Production</h3> <p><span style="font-weight: 400;">It&rsquo;s not enough to research keywords.&nbsp;</span></p> <p><span style="font-weight: 400;">The effort would be worthless if can&rsquo;t leverage them for creating high-ranking content. Again, you don&rsquo;t have to export keyword research insights into a Google doc or Word document.</span></p> <p><span style="font-weight: 400;">You can do it right on WriterZen with the Content Creator.&nbsp;</span></p> <p><span style="font-weight: 400;">First, it helps in researching a keyword further, showing you top-ranking competitor results, related queries, and Google auto-suggest insights:</span></p> <p><img src="../../../storage/photos/1/Blog/WZ005/keyword-research-workflow-how-to-simplify-yours-craft-quality-content-at-a-go-18.gif" alt="Keyword Research Workflow: How to Simplify Yours &amp; Craft Quality Content At a Go" width="800" height="456" /></p> <p><span style="font-weight: 400;">And when you begin writing, use any of the integrated </span><a href="../../products/ai-assistant" rel="nofollow"><span style="font-weight: 400;">AI writing assistant</span></a><span style="font-weight: 400;"> templates to cue yourself when words elude you:</span></p> <p><img src="../../../storage/photos/1/Blog/WZ005/keyword-research-workflow-how-to-simplify-yours-craft-quality-content-at-a-go-19.png" alt="Keyword Research Workflow: How to Simplify Yours &amp; Craft Quality Content At a Go" width="1010" height="582" /></p> <p><span style="font-weight: 400;">Here&rsquo;s me doing so to rewrite a section of this draft:&nbsp;</span></p> <p><img src="../../../storage/photos/1/Blog/WZ005/keyword-research-workflow-how-to-simplify-yours-craft-quality-content-at-a-go-20.gif" alt="Keyword Research Workflow: How to Simplify Yours &amp; Craft Quality Content At a Go" width="800" height="428" /></p> <p><span style="font-weight: 400;">When you&rsquo;re done, the plagiarism checker ensures your content is 100% original. Again, I did that for this draft you&rsquo;re reading:&nbsp;</span></p> <p><img src="../../../storage/photos/1/Blog/WZ005/keyword-research-workflow-how-to-simplify-yours-craft-quality-content-at-a-go-21.gif" alt="Keyword Research Workflow: How to Simplify Yours &amp; Craft Quality Content At a Go" width="800" height="383" /></p> <p><span style="font-weight: 400;">These extra benefits go without saying that WriterZen doesn&rsquo;t just ease your keyword research process but also simplifies your entire content workflow.&nbsp;</span></p> <h2><strong>Simplify Your Keyword Research Workflow Today</strong></h2> <p><span style="font-weight: 400;">As Neil Patel opined:</span></p> <p><strong><em>&ldquo;The simple goal of keyword research is to find out what your target audience is searching and what it will take to actually rank for those keywords.&rdquo;</em></strong></p> <p><span style="font-weight: 400;">Imagine missing out on this because you found the process overwhelming and couldn&rsquo;t keep up anymore.</span></p> <p><span style="font-weight: 400;">Now tell me&hellip;</span></p> <p><span style="font-weight: 400;">Would you rather keep struggling with your keyword research process or jump on a tool that handles that and more without switching platforms or tabs?&nbsp;</span></p> <p><span style="font-weight: 400;">If the latter is your answer, WriterZen is for you.</span></p> <p><img src="../../../storage/photos/1/Blog/WZ005/keyword-research-workflow-how-to-simplify-yours-craft-quality-content-at-a-go-22.png" alt="Keyword Research Workflow: How to Simplify Yours &amp; Craft Quality Content At a Go" width="1010" height="805" /></p> <p><a href="https://app.writerzen.net/login" target="_blank" rel="noopener"><img src="../../../storage/photos/1/Blog/WZ005/keyword-research-workflow-how-to-simplify-yours-craft-quality-content-at-a-go-23.jpeg" alt="Keyword Research Workflow: How to Simplify Yours &amp; Craft Quality Content At a Go" width="1010" height="304" /></a></p>
WriterZen
Content SEO Software Company
Tags:
Keyword Research
Content Marketing
SEO Marketing
Maybe
you interested in...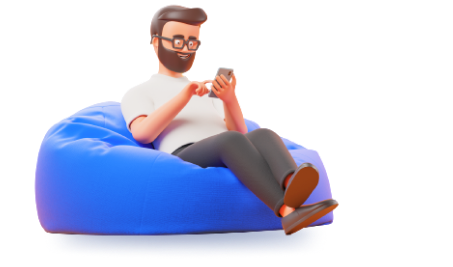 Struggling to find and categorize fast-ranking keywords for your SEO campaign? Learn how Zen Metrics solves that problem for you.
May 18
WriterZen
How exactly do I use WriterZen to optimise workflow?" you might ask. You will find the answer in this article.
Jul 26
Daniel Nguyen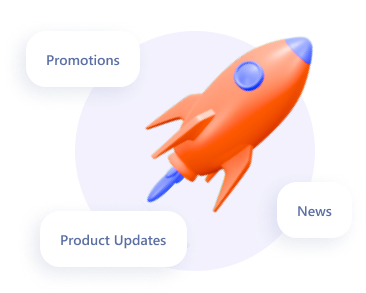 Get the latest content delivered straight to your inbox!
Subscribe to get our best content in your inbox. One post at a time. No spam, ever!