Keyword Golden Ratio: How to Find Fast-Ranking Keywords in Minutes
WriterZen
Content SEO Software Company
May 09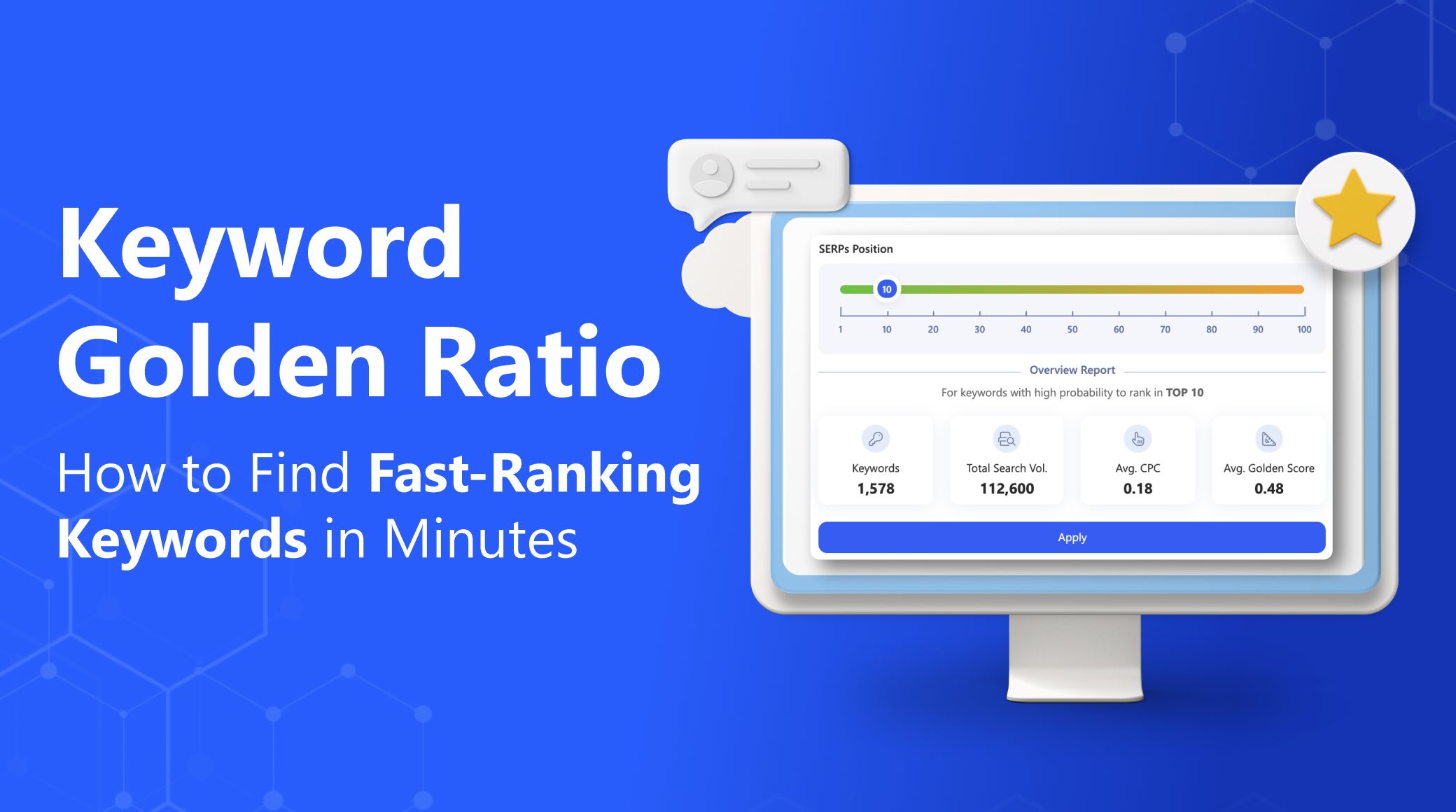 <p><span style="font-weight: 400;">Phoebe hovered her mouse around the search results and let out a heavy sigh.</span></p> <p><span style="font-weight: 400;">The client was right.</span></p> <p><span style="font-weight: 400;">Six months later and their website wasn&rsquo;t among the first 20 pages for any of the keywords they targeted. In frustration, she kept switching keywords to see if any of the client's webpage was on the first or second SERP.</span></p> <p><span style="font-weight: 400;">Finally, she found one.&nbsp;&nbsp;</span></p> <p><span style="font-weight: 400;">But it was neither on the first nor second page of Google&rsquo;s search results.&nbsp;</span></p> <p><span style="font-weight: 400;">It was on the eighth page, after much effort targeting long-tail keywords with high search volume. Realizing this, Phoebe hit her fist on her work desk, wondering what to do next.&nbsp;</span></p> <p><span style="font-weight: 400;">Are you a content manager looking to up your keyword research process and rank clients&rsquo; content for specific keywords? Chances are you&rsquo;ve felt Phoebe&rsquo;s frustrations, too.</span></p> <p><span style="font-weight: 400;">And the stats prove this.&nbsp;</span></p> <p><a href="https://ahrefs.com/blog/how-long-does-it-take-to-rank/" target="_blank" rel="nofollow noopener"><span style="font-weight: 400;">According to Ahrefs</span></a><span style="font-weight: 400;">, only </span><span style="font-weight: 400;">5.7% of pages will rank in the top 10 search results within a year of publication</span><span style="font-weight: 400;">. </span><span style="font-weight: 400;">By implication, we can ask those clients to cut you some slack. It takes quite a while to make it to search results.</span></p> <p><span style="font-weight: 400;">But clients won&rsquo;t see that as a plausible reason for their content not ranking. They want results&mdash;the reason they hired you in the first place.</span></p> <p><span style="font-weight: 400;">As in Phoebe&rsquo;s case, the solution isn&rsquo;t to jump on other long-tail keywords just because they have high search volumes.</span></p> <p><span style="font-weight: 400;">As </span><a href="https://www.linkedin.com/in/priyadarshana/" target="_blank" rel="nofollow noopener"><span style="font-weight: 400;">Chamal Rathnayaka</span></a><span style="font-weight: 400;">, </span><span style="font-weight: 400;">Founder of </span><span style="font-weight: 400;">Pitiya</span><span style="font-weight: 400;">,</span><span style="font-weight: 400;"> </span><span style="font-weight: 400;">noted:</span><span style="font-weight: 400;">&nbsp;</span></p> <p><em>&ldquo;SEO keywords research has become so competitive that over time long-tail</em><em> keywords</em><em> have got higher competition.&rdquo;</em></p> <p><span style="font-weight: 400;">Don&rsquo;t get me wrong.&nbsp;</span></p> <p><span style="font-weight: 400;">I&rsquo;m not saying you should ditch those long-tail keywords. The point is, that other domains (with stronger authority) are also competing for them.&nbsp;</span></p> <p><span style="font-weight: 400;">And if you bank on link building, how many can you get to quicken your chances of ranking? Not many. So</span><span style="font-weight: 400;"> </span><span style="font-weight: 400;">what&rsquo;s your best bet?&nbsp;</span></p> <p><span style="font-weight: 400;">Another depth of keyword research called: </span><strong>Keyword golden ratio.</strong></p> <p><span style="font-weight: 400;">It operates like this:&nbsp;</span></p> <ul> <li style="font-weight: 400;" aria-level="1"><span style="font-weight: 400;">Find low-search volume keywords</span></li> <li style="font-weight: 400;" aria-level="1"><span style="font-weight: 400;">Ensure that they&rsquo;re really low in competition</span></li> <li style="font-weight: 400;" aria-level="1"><span style="font-weight: 400;">Craft high-quality content around them and optimize it</span></li> <li style="font-weight: 400;" aria-level="1"><span style="font-weight: 400;">Rank quicker and generate traffic in a shorter term</span></li> </ul> <p><span style="font-weight: 400;">But don&rsquo;t take my word for it. Hear it from </span><a href="https://www.linkedin.com/in/doug-cunnington-pmp-a850435/" target="_blank" rel="nofollow noopener"><span style="font-weight: 400;">Doug Cunnington</span></a><span style="font-weight: 400;">, Internet Marketing Consultant, and the brain behind this concept:</span></p> <p><em>&ldquo;The Keyword Golden Ratio (KGR) is a data-driven way to find keywords that are literally underserved on the internet.</em></p> <p><em>If you find a Keyword Golden Ratio phrase and you publish a piece of content targeting the keyword, your article should rank in the top 50 within a few days &ndash; sometimes hours. If your site has a decent authority and isn&rsquo;t brand new, then you can rank in the top 15.&rdquo;</em></p> <p><span style="font-weight: 400;">Sounds like a no-brainer, doesn&rsquo;t it?</span></p> <p>By the way, we commend you for seeking fast-ranking keywords. It proves you&rsquo;re a content manager or freelancer who cares about satisfying clients&rsquo; needs by optimizing your <a href="../../../blog/keyword-research-workflow" target="_blank" rel="noopener">keywords research workflow</a>.</p> <p>In return, we&rsquo;ll show you what the keyword golden ratio is about in this piece. Also, you&rsquo;ll see how WriterZen, a <a href="../../../blog/simplified-content-workflow-software" target="_blank" rel="noopener">simplified content workflow software</a>, helps you find KGR keywords and create content that ranks in days.</p> <p style="text-align: center;"><a title="WriterZen review on G2 Crowd" href="https://www.g2.com/products/writerzen/reviews/writerzen-review-4919940" target="_blank" rel="nofollow noopener"><span style="font-weight: 400;"><img style="display: block; margin-left: auto; margin-right: auto;" src="../../../storage/photos/1/Blog-3.3/1-WriterZen review on G2 Crowd.webp" alt="WriterZen review on G2 Crowd" width="1010" height="651"><em>WriterZen Review on G2 Crowd</em></span></a></p> <p style="text-align: center;"><a title="WriterZen - Easy Content Creator for SEO" href="https://bit.ly/3Rfh5EW" target="_blank" rel="noopener"><em><span style="font-weight: 400;"><img src="../../../storage/photos/1/Blog-3.3/Keyword Golden Ratio How to Find Fast-Ranking Keywords in Minutes.webp" alt="Keyword Golden Ratio: How to Find Fast-Ranking Keywords in Minutes" width="1010" height="304"></span></em></a></p> <h2><strong>Keyword Research Simplified with Keyword Golden Ratio&nbsp;</strong></h2> <p><em>&ldquo;Unless there&rsquo;s no rhyme or reason to your keyword research, you need to know which opportunities will take the least amount of your limited resources to yield the highest ROI.&rdquo; - </em><em>Neil Patel</em></p> <p><a href="https://neilpatel.com/" target="_blank" rel="nofollow noopener"><span style="font-weight: 400;">Neil Patel</span></a><span style="font-weight: 400;">&rsquo;s statement is clear.</span></p> <p><span style="font-weight: 400;">Yet, many content managers still waste time and resources chasing after keywords that are too difficult to rank.</span></p> <p><span style="font-weight: 400;">It&rsquo;s like competing with the top guns knowing full well you aren&rsquo;t well-equipped to do so. That&rsquo;s why experts recommend the keyword golden ratio for both beginners and experienced content managers.</span></p> <p><span style="font-weight: 400;">Instead of ending at creating a list of seed keywords, plugging them into tools, filtering the ones you&rsquo;ll need, and spying on competitors, the keyword golden ratio takes the keyword research process a step further.</span></p> <p><span style="font-weight: 400;">Here, you don&rsquo;t just focus on finding long-tail keywords.&nbsp;</span></p> <p><span style="font-weight: 400;">You also focus on finding long-tail keywords your competitors have overlooked. And because of that, search results for these keywords are few.</span></p> <p><span style="font-weight: 400;">It&rsquo;s why </span><span style="font-weight: 400;">Doug Cunnington</span><span style="font-weight: 400;">, when introducing the keyword golden ratio, said:</span></p> <p><em>&ldquo;</em><em>I created the KGR to find long-tail keywords that hardly anyone else had content for.&rdquo;</em></p> <p><span style="font-weight: 400;">Compared to other long-tail keywords with high results and search volumes, the keyword golden ratio gives you a reason to remain in the game.</span></p> <p><span style="font-weight: 400;">Imagine you found these KGR phrases for the new websites under your watch. And then in less than a month, they&rsquo;re already among the top 10-20 results, bringing in traffic, and outranking top competitors.</span></p> <p><span style="font-weight: 400;">This method of keyword research helps you prioritize your options.&nbsp;</span></p> <p><span style="font-weight: 400;">For instance, should you target a keyword despite its low search volume, so long as it&rsquo;s relevant to your audience? Or should you go for the top ones with a high search volume instead?&nbsp;</span></p> <p><span style="font-weight: 400;">Jessica Foster, Content Strategist at </span><span style="font-weight: 400;">Keys&amp;Copy</span><span style="font-weight: 400;"> answered these questions.&nbsp;</span></p> <p><span style="font-weight: 400;">According to her</span><span style="font-weight: 400;">:</span></p> <p><em>&ldquo;Low-volume keywords often give you a unique opportunity to target terms that are highly relevant to your audience &ndash; ones that your competitors aren&rsquo;t likely targeting at all. While you may not see an influx of thousands of new users per month, you do know that you&rsquo;ll have a good chance of ranking for that term and converting that small number of users into customers.</em></p> <p><em>If you skip low-volume keywords altogether, you may miss out on some conversion-ready traffic. You also give your competitors the chance to snag that traffic. Later on down the road, you may regret not targeting these terms.&rdquo;</em></p> <p><span style="font-weight: 400;">Similarly, </span><span style="font-weight: 400;">Dana Flannery</span><span style="font-weight: 400;">, Director and SEO Strategist at TAC Digital, corroborated the power of targeting these low-volume keywords.</span></p> <p><span style="font-weight: 400;">In her words:</span></p> <p><em>&ldquo;Some of the best converting keywords on just about every site I work on are the teeny tiny ones. There&rsquo;s nothing like an epic conversion rate on targeting exactly what users want. For example, one of my clients is a psychologist. We go after a very specific topic that has 70 searches per month. It&rsquo;s super easy to rank number one. While it only gets a handful of visitors per month, almost all move through the funnel.&rdquo;</em></p> <p dir="ltr">If you&rsquo;re still reading, we&rsquo;re guessing you&rsquo;re psyched about finding these keywords so you can boost your clients&rsquo; websites with higher rankings.</p> <p dir="ltr">Let&rsquo;s see&hellip;</p> <h2><strong>How Keyword Golden Ratio Works&nbsp;</strong></h2> <p dir="ltr">SEO and economics have something in common: demand and supply.&nbsp;</p> <p dir="ltr">In this case, Google represents the economy; keywords and search phrases stand for demand while the results (webpages) represent supply.&nbsp;</p> <p dir="ltr">The demand for a particular keyword is dependent on its search volume. And regarding keyword golden ratio, allintitle represents supply.&nbsp;</p> <p dir="ltr">Cunnington created a formula for finding the keyword golden ratio:</p> <p dir="ltr">The number of Google results that have the keyword phrase in the title divided by the monthly search volume, where the search volume is less than 250.</p> <p><strong><span style="font-weight: 400;"><img style="display: block; margin-left: auto; margin-right: auto;" src="../../../storage/photos/1/Blog-3.3/2-Formula calculating keyword research ratio.webp" alt="Formula calculating keyword research ratio" width="1010" height="689"></span></strong></p> <p dir="ltr">Cunnington keeps it at 250 because, according to him, low-volume keywords rank faster in SERP. And if KGR is less than 0.25, you should rank in the top 100 once Google indexes your page.&nbsp;</p> <p dir="ltr">If it&rsquo;s between .25 and 1, you should still rank in the top 250 pretty quickly. But if it&rsquo;s greater than 1, it&rsquo;s a more competitive term even though the search volume is quite under 250.</p> <p dir="ltr">However, it all begins with the allintitle: a Google search operator that allows you to limit the results to only pages with a specific keyword in the title.</p> <p dir="ltr">The Allintitle index indicates how many other articles you have to compete with to rank for a specific keyword.&nbsp;</p> <p dir="ltr">Here&rsquo;s an example of how it works manually with Google:</p> <p><span style="font-weight: 400;"><img src="../../../storage/photos/1/Blog-3.3/3-The Allintitle index example.webp" alt="The Allintitle index example" width="1010" height="551"></span></p> <p dir="ltr">From the above screenshot, you can see it&rsquo;s a low-competition keyword as only a few pages are vying for it.&nbsp;</p> <p dir="ltr">What about the search volume? We need it to determine the KGR, remember?</p> <p dir="ltr">Instead of getting your allintitle via Google and then running to a tool to determine the search volume of a particular keyword at the same time, how about you do everything at a go?</p> <p dir="ltr">By that, we mean you plug the keyword into a tool straight up and get its allintitle, search volume, and other metrics at once.</p> <p dir="ltr">And for that, you need a tool that generates allintitle, among its other keyword research metrics.</p> <p dir="ltr">Now, let&rsquo;s say &ldquo;wedding photographers in Texas&rdquo; was a keyword on your list and you needed to get its allintitle and search volume at a go.</p> <p>Here&rsquo;s how it works on <a href="../../../" target="_blank" rel="noopener">WriterZen</a>:</p> <p><img src="../../../storage/photos/1/Blog-3.3/4-WriterZen keyword explorer wedding photographers in Texas.webp" alt="WriterZen keyword explorer: &quot;wedding photographers in Texas&quot;" width="1010" height="492"></p> <p><span style="font-weight: 400;">As you can see, WriterZen crunches the keyword in seconds, fetching you the relevant data you need with just two clicks without switching tabs. It also generates related keywords and fetches their allintitles in seconds too, so you can decide on the best one to shoot at.</span></p> <p><span style="font-weight: 400;">Imagine you had to do that manually.&nbsp;</span></p> <p><span style="font-weight: 400;">How many keywords would you research before you got tired?</span></p> <p><span style="font-weight: 400;">But it doesn&rsquo;t end here.&nbsp;</span></p> <p><span style="font-weight: 400;">In short, crunching the allintitle index and finding KGR keywords in seconds is one of many reasons customers love WriterZen:&nbsp;</span></p> <p><a title="WriterZen review on G2 Crowd" href="https://bit.ly/3Oa9xkj" target="_blank" rel="nofollow noopener"><span style="font-weight: 400;"><img style="display: block; margin-left: auto; margin-right: auto;" src="../../../storage/photos/1/Blog-3.3/5-WriterZen Review on G2 Crowd of Chamal.webp" alt="WriterZen Review on G2 Crowd" width="1010" height="941"></span></a></p> <p style="text-align: center;"><span style="font-weight: 400;"><a href="https://www.g2.com/products/writerzen/reviews/writerzen-review-4881406" target="_blank" rel="nofollow noopener"><em>WriterZen Review on G2 Crowd</em></a><br><img style="display: block; margin-left: auto; margin-right: auto;" src="../../../storage/photos/1/Blog-3.3/Keyword Golden Ratio How to Find Fast-Ranking Keywords in Minutes.webp" alt="Find Fast-Ranking Keywords in Minutes with WriterZen" width="1010" height="304"></span></p> <h3><strong>A Better Approach to Calculating KGR Keywords</strong></h3> <p><span style="font-weight: 400;">Cunnington&rsquo;s KGR formula suggests you work with long-tail keywords with a search volume of less than 250. According to him, it has less competition and ranks faster than a keyword with higher search volume.&nbsp;</span></p> <p><span style="font-weight: 400;">However, that formula has flaws.</span></p> <p><span style="font-weight: 400;">For one, search volumes from keyword tools aren&rsquo;t so accurate.&nbsp;</span></p> <p><span style="font-weight: 400;">And although most SEO tools pull their search volume data from Google Keyword Planner (GKP), according to Ahrefs, GKP drastically overestimates search volume </span><a href="https://ahrefs.com/blog/keyword-search-volume/" target="_blank" rel="nofollow noopener"><span style="font-weight: 400;">54.28%</span></a><span style="font-weight: 400;"> of the time.</span></p> <p><span style="font-weight: 400;">This means the 250 volume you see may not be 250, and in the words of </span><span style="font-weight: 400;">New Blogger Zone</span><span style="font-weight: 400;">:</span></p> <p><em>&ldquo;If the search volume figures you put into the KGR calculation are wrong, then the ratio it spits out will also be wrong, and will give you a misleading picture of whether to write an article or not.&rdquo;</em></p> <p><span style="font-weight: 400;">But what happens when your search volume is above 250.&nbsp;</span></p> <p><span style="font-weight: 400;">Does the keyword golden ratio formula not cover such keywords?</span></p> <p><span style="font-weight: 400;">Let&rsquo;s find out.</span></p> <h3><strong>KGR When the Search Volume is Above 250</strong></h3> <p><span style="font-weight: 400;">Cunnington&rsquo;s formula doesn&rsquo;t cover search volumes above 250.&nbsp;</span></p> <p><span style="font-weight: 400;">And for this reason, WriterZen ran tests on many keywords, measuring them in various project settings. Our findings?&nbsp;</span></p> <p><span style="font-weight: 400;">You only need to limit the allintitle index (and not search volume) to choose easy-ranking keywords and generate traffic.&nbsp;</span></p> <p><span style="font-weight: 400;">Why?&nbsp;</span></p> <p><span style="font-weight: 400;">A high search volume keyword will generate more traffic, and if you limit search volume because of this, lower search volumes don&rsquo;t indicate less competition. That&rsquo;s because, even though high Allintitle represents many competitors, you&rsquo;re still competing with many competitors in the real sense.</span></p> <p><span style="font-weight: 400;">Other issues with the old formula are:&nbsp;</span></p> <p><span style="font-weight: 400;">It doesn&rsquo;t scale very well with moderately large Allintitle values or extremely high Search Volumes.&nbsp;</span></p> <ul> <li style="font-weight: 400;" aria-level="1"><span style="font-weight: 400;">It doesn&rsquo;t differentiate between two keywords that have the same Allintitle/Search Volume ratio but have different base values.&nbsp;</span></li> <li style="font-weight: 400;" aria-level="1"><span style="font-weight: 400;">The Class Ratio is intuitively quite correct, but it's not natural. New users who are not well versed with this concept, will need quite some time to understand it.</span></li> </ul> <p><span style="font-weight: 400;">To curb these issues, we developed a </span><a href="../../../blog/allintitle-golden-filter-part-1-a-complete-guide-to-allintitle-and-every-related-question" target="_blank" rel="noopener"><span style="font-weight: 400;">new Golden Filter</span></a><span style="font-weight: 400;"> for calculating keyword golden scores:</span></p> <p><span style="font-weight: 400;"><img style="display: block; margin-left: auto; margin-right: auto;" src="../../../storage/photos/1/Blog-3.3/6-Formula calculating WriterZen's New Keyword Golden Ratio.webp" alt="Formula calculating WriterZen's New Keyword Golden Ratio" width="1010" height="689"></span></p> <p><span style="font-weight: 400;">How does this new KGR scoring benefit me, you ask?</span></p> <p>A simple answer is the <a href="../../../blog/zen-matrix" target="_blank" rel="noopener">Zen Matrix</a>:</p> <p><span style="font-weight: 400;"><img style="display: block; margin-left: auto; margin-right: auto;" src="../../../storage/photos/1/Blog-3.3/7-WriterZen Zen Matrix.webp" alt="WriterZen Zen Matrix" width="1010" height="568"></span></p> <p><span style="font-weight: 400;">This metric helps you find keywords with high demand but low competition, as the graph above shows. We like to call this place a candy land of easy-to-rank keywords.&nbsp;</span></p> <p><span style="font-weight: 400;">But you shouldn&rsquo;t focus your ranking efforts on the candy land alone. You also need opportunity keywords. That is, those keywords with lower search volume and low allintitle.&nbsp;</span></p> <p><span style="font-weight: 400;">They&rsquo;re a lot easier to rank. And with the way WriterZen is structured, when you choose these keywords, they fit right into your SEO campaign.</span></p> <p><span style="font-weight: 400;">But first, you have to filter them by two metrics:</span></p> <ul> <li dir="ltr" aria-level="1"> <p dir="ltr" role="presentation"><strong>Ranking Probability: </strong>This is a great option for websites with low authority. Here, you can filter up to 100 search results that have a low allintitle.</p> </li> </ul> <p dir="ltr">It offers a quick and easy way to use high-ranking keywords to boost your organic growth.</p> <p><span style="font-weight: 400;"><img style="display: block; margin-left: auto; margin-right: auto;" src="../../../storage/photos/1/Blog-3.3/8-Golden Filter by Ranking Probability.webp" alt="Golden Filter by Ranking Probability" width="1010" height="830"></span></p> <ul> <li dir="ltr" aria-level="1"> <p dir="ltr" role="presentation"><strong>Potential Value: </strong>If you deal with websites that have high rankings, and you&rsquo;re fit to tackle more difficult keywords with higher ranking potential, this filter is great for you.&nbsp;</p> </li> </ul> <p dir="ltr">Since the ranking probability limits you to low allintitle, we added this metric to cater for cases when you get a high search volume and a pretty high allintitle.</p> <p dir="ltr">Thus, if you use this, you'll be able to find both keywords that have low allintitle, low search volume and the ones with a high allintitle and high search volume.</p> <p><span style="font-weight: 400;"><img style="display: block; margin-left: auto; margin-right: auto;" src="../../../storage/photos/1/Blog-3.3/9-Golden Filter by Potential Value.webp" alt="Golden Filter by Potential Value" width="1010" height="949"></span></p> <p><span style="font-weight: 400;">Now, let&rsquo;s see how this applies to the keywords you plan to use for clients?</span></p> <h2><strong>How to Calculate Keyword Golden Ratio with an SEO Tool</strong></h2> <p><span style="font-weight: 400;">The first thing to do is to decide on a seed keyword.&nbsp;</span></p> <p><span style="font-weight: 400;">For this exercise, we&rsquo;ll use the keyword &ldquo;</span><span style="font-weight: 400;">indoor snake plants</span><span style="font-weight: 400;">.&rdquo;&nbsp;</span></p> <p>Now, plug it into WriterZen&rsquo;s <a href="../../../products/keyword-explorer" target="_blank" rel="noopener">Keyword Explorer</a> and calculate the bulk keyword ratio in minutes.</p> <p><span style="font-weight: 400;"><img style="display: block; margin-left: auto; margin-right: auto;" src="../../../storage/photos/1/Blog-3.3/10-WriterZen&rsquo;s Keyword Explorer.webp" alt="WriterZen&rsquo;s Keyword Explorer" width="1010" height="352"></span></p> <p><span style="font-weight: 400;">This is what you get if you filter your golden score based on ranking probability for the first 20 results:</span></p> <p><img src="../../../storage/photos/1/Blog-3.3/11-WriterZen Golden Filter by Ranking Probability.webp" alt="WriterZen Golden Filter by Ranking Probability" width="1010" height="503"></p> <p><span style="font-weight: 400;">If you&rsquo;re working on websites with strong domain authority, then filtering by potential value would work for you.</span></p> <p><span style="font-weight: 400;">Let&rsquo;s see what we get for that:</span></p> <p><img src="../../../storage/photos/1/Blog-3.3/12-WriterZen Golden Filter by Potential Value.webp" alt="WriterZen Golden Filter by Potential Value" width="1010" height="503"></p> <p><span style="font-weight: 400;">WriterZen&rsquo;s Keyword Explorer doesn&rsquo;t just calculate the KGR of your seed keyword. It also fetches other keywords and gives you their golden score.</span></p> <p><span style="font-weight: 400;">You only have to go through the list and pick the ones suitable for your clients&rsquo; websites. That is, go for keywords that have complementary allintitle and search volumes to compensate for your effort.</span></p> <p><span style="font-weight: 400;">We detailed how our new Golden Filter works in this webinar.&nbsp;</span></p> <p><span style="font-weight: 400;">If you&rsquo;re ready to give the keyword golden ratio a try, watch here:</span></p> <p><iframe style="width: 815px; height: 457px;" src="https://www.youtube.com/embed/cFAuDPjTDPQ?t=2700s" width="786" height="441" allowfullscreen="allowfullscreen"></iframe></p> <h2><strong>Cheat Google, Find Fast-ranking Golden Keywords in Minutes</strong></h2> <p><span style="font-weight: 400;">Every day, </span><span style="font-weight: 400;">7.5 million blog posts</span><span style="font-weight: 400;"> clog the web.&nbsp;</span></p> <p><span style="font-weight: 400;">Chances are yours may not get to top SERPs unless your website has &zwnj;strong authority and your SEO game is topnotch.</span></p> <p><span style="font-weight: 400;">And as Ryan Biddulph, Blogger at </span><span style="font-weight: 400;">Blogging From Paradise</span><span style="font-weight: 400;"> opines:</span></p> <p><em>&ldquo;Good SEO is paying attention to all the details that most bloggers ignore.&rdquo;</em></p> <p><span style="font-weight: 400;">This includes finding keywords competitors must have overlooked, and crafting them into well-optimized content that gets the attention of the right audience.</span></p> <p><span style="font-weight: 400;">Miss this and you risk crafting content that gets lost in a pile of others.&nbsp;</span></p> <p><span style="font-weight: 400;">Your clients&rsquo; target audience may never find them, and when that happens, there&rsquo;s no revenue growth. And there&rsquo;s no retaining your services.</span></p> <p><span style="font-weight: 400;">Your solution?</span></p> <p><span style="font-weight: 400;">The keyword golden filter is the shorter route to crawl out of SEO oblivion.</span></p> <p><span style="font-weight: 400;">And </span><span style="font-weight: 400;">WriterZen&rsquo;s Golden Filter comes in handy.&nbsp;</span></p> <p><span style="font-weight: 400;">It helps you filter keywords depending on your SEO level and research phase. You can assign potential scoring to any keyword on your list so long as the search volume, allintitle, are available.&nbsp;&nbsp;</span></p> <p><span style="font-weight: 400;">Also, even if the allintitle data of your keywords are high, they&rsquo;ll be counted as golden keywords so long as they have a high search volume.&nbsp;&nbsp;</span></p> <p><span style="font-weight: 400;"><img style="display: block; margin-left: auto; margin-right: auto;" src="../../../storage/photos/1/Blog-3.3/13-WriterZen's keyword data.webp" alt="WriterZen's keyword data" width="1010" height="514"></span></p> <p><span style="font-weight: 400;">This will save you time as you&rsquo;ll be able to see all your data in one tab.</span></p> <p><span style="font-weight: 400;"><br><a title="WriterZen - Easy Content Creator for SEO" href="https://bit.ly/3Rfh5EW" target="_blank" rel="noopener"><img style="display: block; margin-left: auto; margin-right: auto;" src="../../../storage/photos/1/Blog-3.3/Keyword Golden Ratio How to Find Fast-Ranking Keywords in Minutes.webp" alt="Find Fast-Ranking Keywords In Minutes With WriterZen" width="1010" height="304"></a><br></span></p>
WriterZen
Content SEO Software Company
Tags:
Keyword Research
Content Marketing
SEO
Maybe
you're interested in...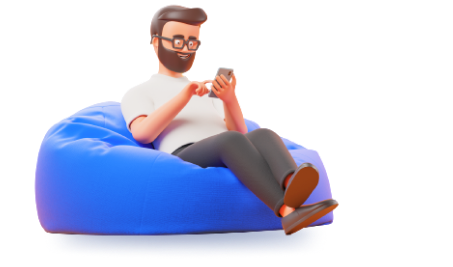 Revenue Forecast/ ESKP - the magic metric that can help you estimate sales per keyword choice in WriterZen! Let's discover it!
Jul 23
Ha Tuan Khang
Google NLP is one of those factors that have effect on the constant change of Google's algorithm. Utilizing Google NLP can help you to implement better SEO Stra
Dec 20
WriterZen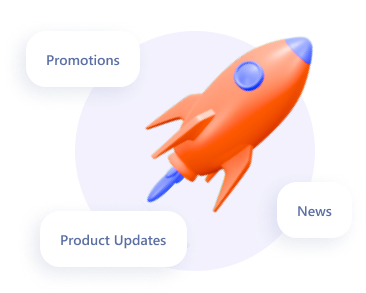 Get the latest content delivered straight to your inbox!
Subscribe to get our best content in your inbox. One post at a time. No spam, ever!