How to Find Low Competition Keywords: 8 Best Practices
WriterZen
Content SEO Software Company
Jul 13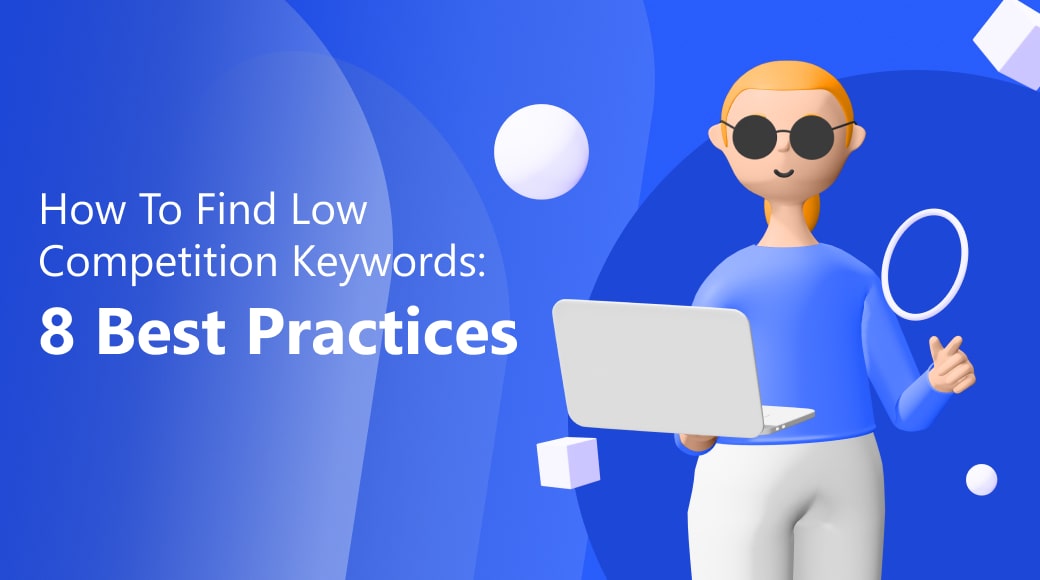 <p dir="ltr">According to Liza Minelli and Scarface, money makes the world go round. Indeed it does. Well, not technically, but it is why you have to make content marketing strategy a serious part of your business.</p> <p dir="ltr">And with everything being online, connecting the whole world through the ether, and every business jostling for position to be at the front of the line, NOW is the time to iron while the strike is hot!</p> <p dir="ltr">How do we do that?! How do we get to the front of the (on)line? We become besties with Elon Musk. I&rsquo;m kidding, I&rsquo;m kidding. Instead, we get street-smart and find low competition keywords for SEO.</p> <h2 dir="ltr"><strong>What Are Low Competition Keywords?</strong></h2> <p dir="ltr">First things first, it would help if we actually knew what we were talking about. So, if you&rsquo;re new to the game; welcome! Despite what you might think, finding low competition keywords is not Mission Impossible if you just have a little bit of know-how.</p> <p dir="ltr">This is where we come in. A low competition keyword, in layman&rsquo;s terms, is a keyword that you can rank for without the kind of effort Tom Cruise puts into his running scenes.&nbsp;</p> <p dir="ltr">Using low competition keywords means you won&rsquo;t really need to build a lot of links, or even have a high website authority (also known as Domain Rating), to rank for them and get traffic to your website. Bonus!</p> <p dir="ltr">Using low competition keywords is a great short-term <a href="../../../blog/keyword-research-workflow">keyword strategy</a>, especially if you&rsquo;re a newbie website and relatively unknown. Let&rsquo;s be honest; keywords are the very foundation of your digital marketing efforts.</p> <p dir="ltr">This makes the research, planning and implementation of these; kind of a big deal so that you end up making big deals (See what we did there? Insert smug smirk).</p> <p dir="ltr">Of course, it doesn&rsquo;t make the work any easier with Google constantly updating and improving its algorithm, because then the role of keywords is forever shifting. Imagine Tom Cruise trying to herd cats. It&rsquo;s like that.</p> <p dir="ltr"><img src="../../../storage/photos/1/blog-5.13/low-competition-keywords.png" alt="Low Competition Keywords" width="1010" height="750"></p> <h2 dir="ltr"><strong>What Is Keyword Competition?</strong></h2> <p dir="ltr">Choosing keywords is easy. It&rsquo;s choosing the right keywords that make it hard. How do we determine what the value of the right keyword is? We look at the <a href="../../../blog/keyword-competition" target="_blank" rel="noopener">competition</a>.</p> <p dir="ltr">It&rsquo;s like this. You are a pet groomer, and you have thought of the most useful and relevant keywords that will convert browsers to customers. You&rsquo;re a genius! You&rsquo;re original! You&rsquo;re not.</p> <p dir="ltr">There are 20,000 other pet groomers online, thinking the same keywords, all trying to be found through the search engines and come out ranking on top. There are, after all only three places on the podium.</p> <p dir="ltr">Space at the top is limited on the SERPS (more on that later). Plus, high competition keywords are just so expensive to rank for, whether organically or paid for through search ads. But don&rsquo;t despair. Google Ads can be affordable if you target low competition keywords.</p> <h2 dir="ltr"><strong>What Does Finding Low Competition Keywords Mean?</strong></h2> <p dir="ltr">Remember how we said that looking at the competition helps to determine what the value of a keyword is? Well, if the competition has bigger budgets and established quality scores with excellent reputations then you&rsquo;re in for an uphill battle.</p> <p dir="ltr">All is not lost. We&rsquo;re for the underdogs, and everybody has been an underdog at some point right? How do underdogs win as the newcomer on a low budget? Tactics.&nbsp;</p> <p dir="ltr">Stay with me Grasshopper. Strategies to succeed, teach you I must. Here it is:</p> <p dir="ltr">Find keywords that aren&rsquo;t so popular or competitive. They might even have lower <a href="../../../blog/keyword-search-volume" target="_blank" rel="noopener">search volumes</a>, but! It will be easier for you to rank for these keywords, and you might even have enough money left in your budget for drinks after work.</p> <p dir="ltr">The ultimate keyword dream is that they have high search volume, they&rsquo;re low in competition and of course, relevant to you! To your business. To your product or service.</p> <p dir="ltr">Like we said; it&rsquo;s a dream. You might be able to find such treasures if you&rsquo;re operating in a new or non-competitive industry or are really besties with Elon and Tom, for whom nothing seems impossible.</p> <p dir="ltr">Okay! Focus! Seriously though, you&rsquo;re more likely to find keywords that will have some of the top three ideal traits, but in varying amounts. For example, the keyword might have a high search volume and low competition, but not be relevant.<strong id="docs-internal-guid-d8c259be-7fff-b876-7ea9-3082476bfcd6"></strong>&nbsp;</p> <h2 dir="ltr"><strong>Why Are Low Competition Keywords Important?</strong></h2> <p dir="ltr">We&rsquo;ll give it to you straight. They give you the initial growth your company needs for you to start building a stronger strategy for the future. Once you start winning in the low competition keyword area, you can scale your keywords to include more competitive and popular terms.</p> <p dir="ltr">If you are a startup or have a new website, or your website has a low domain rating, whether you&rsquo;re in a highly competitive industry, or all of these apply to you; low competition keywords are a way to get results, and fast!</p> <p dir="ltr">This is exactly why you use low competition keywords in content marketing and <a href="../../../blog/how-to-create-a-simplified-seo-workflow" target="_blank" rel="noopener">SEO strategies</a>. They can rank with little to no link-building and domain authority.</p> <h2 dir="ltr"><strong>Who Should Use Low Competition Keywords?</strong></h2> <p dir="ltr">Have we convinced you yet that low competition keywords are a good idea? Not sure if the strategy will work for you? Read on.</p> <p dir="ltr">You know how in break-ups it&rsquo;s all, &ldquo;It&rsquo;s not you, it&rsquo;s me&rdquo;? Well, while that is just a yellow-bellied cop-out, in the world of websites, it is actually true. Oh yay. I don&rsquo;t feel any better now.</p> <p dir="ltr">It&rsquo;s like this, even if your website has better graphics, references, social shares and a relevant, up-to-date blog with more in-depth topics and other hyphenated adjectives to describe its awesomeness; more often than not - competitor websites will rank better, because they have a higher domain rating or domain authority.</p> <p dir="ltr">This is because websites with a high domain rating are usually those that are trusted resources. So they can publish content and rank with their hands tied behind their backs while the rest of us have to work really hard at getting rid of the &ldquo;New Kid on the Block&rdquo; vibes.</p> <p dir="ltr">Initially, you will have to spend most of your time finding and developing content from high volume, low competition keywords and topics. But, hard work pays off, so stay at it.</p> <h2 dir="ltr"><strong>How To Find Low Competition Keywords</strong></h2> <p dir="ltr">Yay! A &ldquo;How To&rdquo; list! We are not monkeys. We read instructions! In the immortal words of Captain &amp; Tenille, <em>&ldquo;Do that to me one more time, once is never enough.&rdquo;</em> As in, you can keep coming back and referring to the list. Should you need to.</p> <h3 dir="ltr"><strong id="docs-internal-guid-3a224bed-7fff-a925-8ac2-091f4b3ae1bf">Brainstorm Ideas and Topics</strong></h3> <p dir="ltr">This is really a no-brainer. Imagine that you are someone looking for the very product you sell or the service you offer. What do you want to know?&nbsp;</p> <p dir="ltr">Those questions are your keyword phrases. They don&rsquo;t have to be exact. Broad themes. Don&rsquo;t overthink it. Imagine you are the target audience.</p> <p dir="ltr"><img src="../../../storage/photos/1/blog-5.13/brainstorm-ideas-and-topics.jpg" alt="Brainstorm ideas and topics" width="1010" height="674"></p> <h3 dir="ltr"><strong>Google Search</strong></h3> <p dir="ltr">Where would we be without it? To think that anyone born pre-1990 actually found the information for school projects from a library *shakes head in wonder*. The Google Search Box is your friend.</p> <p dir="ltr">The suggestions it presents when you enter a keyword are little rabbit trails that can be followed to help you find lower competition keywords.</p> <h3 dir="ltr"><strong>SERPS</strong></h3> <p dir="ltr">Search Engine Results Page/s (in case you were wondering). Although it will mostly have content about the topic you searched, you might be able to find some keyword ideas.</p> <p dir="ltr">Check out the titles and descriptions for each result as you scroll down the page. These bad boys have been written laden with keywords. A veritable keyword cornucopia. Ooh.</p> <p dir="ltr">And then don&rsquo;t forget to check out that nifty little Google feature; &ldquo;Related Searches&rdquo;, it is similar to the search suggestions, but can also give some different results.</p> <h3 dir="ltr"><strong>Social Media</strong></h3> <p dir="ltr">People talk about everything all the time. Social media platforms are a great source of finding out which new topics are trending. Check out the comments and questions to find the oft-used words or phrases.</p> <p dir="ltr">This is a great way to generate low competition, long-tail keywords that you can use in your marketing strategy.</p> <h3 dir="ltr"><strong>Q&amp;A Sites</strong></h3> <p dir="ltr">Most long-tail keywords are question-based. Long-tail keywords are usually more specific, and longer than commonly used keywords. These keyword questions can be found on sites like <a href="https://www.quora.com/" target="_blank" rel="nofollow noopener">Quora</a>, Reddit, Yahoo Answers, or Answer.com.</p> <p dir="ltr">These sites are an excellent source of finding out what people want to know and why. If you produce content that answers these questions you are in it to win it! In fact, this is a proven way of driving traffic to your website.</p> <p dir="ltr">Look at you being The Little Engine That Could!</p> <p dir="ltr"><img src="../../../storage/photos/1/blog-5.13/qna-sites.PNG" alt="Q&amp;A Sites" width="1010" height="667"></p> <h3 dir="ltr"><strong>Use Third-Party Tools&nbsp;</strong></h3> <p dir="ltr">Suppose you&rsquo;re going to be spending money on anything. In that case, we suggest you look into purchasing a life-changing <a href="../../../products/keyword-explorer" target="_blank" rel="noopener">Keyword Software tool</a> which is most likely the very best, and easiest way to find you low competition, profitable keywords.</p> <p dir="ltr">The tools use high-power algorithms and super AI stuff that analyzes keyword data that includes information like search volume, competitiveness, CPC values and a whole bunch of other things.</p> <p dir="ltr">You can even customize your search by entering your budget, marketing goal, and all sorts of other details so that you can find the keywords that fit your needs. It&rsquo;s the Moneypenny to your Bond.</p> <p dir="ltr">You can check out these three paid options: PPCexpo, Ahrefs, or <a href="../../../" target="_blank" rel="noopener">WriterZen</a>.</p> <p dir="ltr">But if splashing cash is still not an option for you, there are a few really great free keyword research tools for you to explore and see if they meet your needs.&nbsp;</p> <h3 dir="ltr"><strong id="docs-internal-guid-a91c52cc-7fff-a648-1f66-16fdb145b71b">Check Out Your Competitors</strong></h3> <p dir="ltr">We shamelessly encourage you to shamelessly mine your competitor&rsquo;s websites for keywords and blog topics. Firstly, it&rsquo;s a free country (Viva la Revolution!) and secondly, it&rsquo;s a question of, &ldquo;Anything you can do, I can do better.&rdquo;&nbsp;</p> <p dir="ltr">In fact, you can go above and beyond the call of duty and scope out the competition in even the high domain ranking sites. Just do it.</p> <h3 dir="ltr"><strong>Search Intent</strong></h3> <p dir="ltr">This is closely related to the Q &amp; A site research because even though a keyword is low competition or low difficulty, you will struggle to rank for it if you don&rsquo;t have the content that searchers are looking for.</p> <p dir="ltr">The four types of keywords are:</p> <ul> <li dir="ltr" aria-level="1"> <p dir="ltr" role="presentation"><strong>Informational: </strong>People want information on the topic.</p> </li> <li dir="ltr" aria-level="1"> <p dir="ltr" role="presentation"><strong>Navigational: </strong>People are looking for a specific website.</p> </li> <li dir="ltr" aria-level="1"> <p dir="ltr" role="presentation"><strong>Commercial: </strong>People are looking for a particular product or service, but haven&rsquo;t made up their mind on which one to buy.</p> </li> <li dir="ltr" aria-level="1"> <p dir="ltr" role="presentation"><strong>Transactional: </strong>People are looking to buy something.</p> </li> </ul> <p dir="ltr">The way you can tell what type of keyword yours is; is by the keyword modifier in the search query. For example, if the search with your keyword contains the modifiers; where/what/how - then your keyword probably falls under Informational.</p> <h2 dir="ltr"><strong id="docs-internal-guid-a06bb3e9-7fff-b546-683a-88efbfd534ae">Low Competition Keyword Success</strong></h2> <p dir="ltr">Now that you&rsquo;re completely up to speed with low competition keywords, there&rsquo;s one more thing you need to know.&nbsp;</p> <p dir="ltr">All the research and right keywords are great, and definitely necessary for initial success, but you&rsquo;ll need to implement all of that properly if you want your research and hard work to drive traffic to your site.</p> <p dir="ltr">Here&rsquo;s where we come in - your keyword research needs to be complemented with great writing. Make that excellent writing. You can decorate your blog with the most sparkly keywords that you like, but if the blog is rubbish, your keywords are wasted.</p> <p dir="ltr">An excellent <a href="../../../products/content-creator" target="_blank" rel="noopener">content writer</a> will make those keywords dazzle! Jazz Hands baby!</p> <p dir="ltr">And another thing; be exhaustive with your topic. You can never have too much to say about your topic. This makes you an authority on it, it also keeps you on your toes with developments and trends on your topic.&nbsp;</p> <p dir="ltr">Look at your topic like it&rsquo;s an alien specimen and dissect it from every angle until there is nothing left that you don&rsquo;t know. Being exhaustive with a topic provides a lot of <a href="../../../blog/how-to-find-topics" target="_blank" rel="noopener">keyword-rich subtopics</a> and your hooks just keep coming.</p> <h2 dir="ltr"><strong>Keyword FAQs</strong></h2> <h3 dir="ltr" role="presentation"><strong>Should You Avoid High Competition Keywords?</strong></h3> <p dir="ltr">No. Low competition keywords are the essential short term strategy for growing your business, but high competition keywords provide excellent topics for you to create excellent content for link bait (the kind of content that attracts links).</p> <p dir="ltr">You will find that if you check the SERP for any of these keywords, you will see that many top-ranking websites have a ton of backlinks. Backlinks are the gentleman&rsquo;s handshake of the digital marketing world.</p> <p dir="ltr">Much like, <em>&ldquo;Scratch my back and I&rsquo;ll scratch yours,&rdquo;</em> but you have to make it worth their while. Once you get enough of those quality backlinks; you&rsquo;ll be able to start ranking, even without authority and brand equality.</p> <p dir="ltr">It&rsquo;s all about <em>&ldquo;who you know.&rdquo;</em> The benefits of eventually targeting high competition keywords are twofold:</p> <ul> <li dir="ltr" aria-level="1"> <p dir="ltr" role="presentation">You can increase your website authority. Brand equity and authority are a straight-up direct byproduct of links.</p> </li> <li dir="ltr" aria-level="1"> <p dir="ltr" role="presentation">When you get that authority, you can pass it on to other important pages. You use internal links to boost other relevant pages that are targeting low competition keywords.</p> </li> </ul> <h3 dir="ltr" role="presentation"><strong id="docs-internal-guid-8ab1dca5-7fff-2665-26ee-2683c34e314f">What Is a Good <a href="../../../blog/keyword-difficulty" target="_blank" rel="noopener">Keyword Difficulty</a>?</strong></h3> <p dir="ltr">Basically, this refers to how easy or hard it is to rank for a given term or phrase. This is how they determine whether a keyword is low competition or high.</p> <p dir="ltr">If there is more competition for the keyword then it has a high difficulty (ranking for it). The opposite is true also. If there is low competition for the keyword, then it has an easy difficulty to rank for it.</p> <p dir="ltr">Unlike everyone in the audience of an Oprah show, <em>&ldquo;You get a car, you get a car, YOU GET A CAR!,"</em> not everyone on the web ranks for high competition, high difficulty keywords. Back to life, back to reality as it were.</p> <p dir="ltr">It&rsquo;s not a perfect measure though, so don&rsquo;t get too hung up on it. Other factors, including the quality of your website, your Google reputation and others also influence this rating.</p> <h2 dir="ltr"><strong id="docs-internal-guid-c15a495d-7fff-fb4d-11a2-720b5f9e59e6">Final Thoughts</strong></h2> <p dir="ltr">Keywords are inescapable regardless of the type of business or website you&rsquo;re operating. In fact, they are one of the most critical factors in the success of all your digital marketing strategies.</p> <p dir="ltr">The right keywords, used correctly will increase traffic to your website, boost your earnings and help you grow your business exponentially.</p> <p dir="ltr">And remember keyword competition is relative. We are merely human, and while we have made wonderful software to simplify finding those needles in this worldwide haystack - it is impossible for it to take into account everything that affects the competition.</p> <p dir="ltr">To find truly low competition keywords, ensuring success with your short-term goals, you need to manually check out the top-ranking pages before you create your content, and get someone to write your content well.</p> <p dir="ltr">May the Force be with you!</p>
WriterZen
Content SEO Software Company
Tags:
SEO Marketing
Content Marketing
Competition Keywords
Maybe
you're interested in...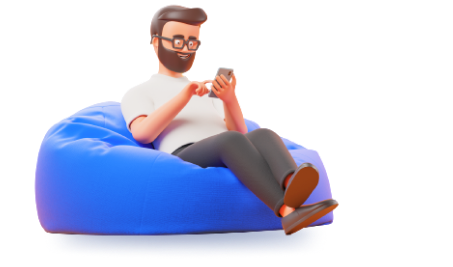 Revenue Forecast/ ESKP - the magic metric that can help you estimate sales per keyword choice in WriterZen! Let's discover it!
Jul 23
Ha Tuan Khang
Do you find keyword research tasking and overwhelming? Here's how to simplify your keyword research workflow with only one tool.
May 18
WriterZen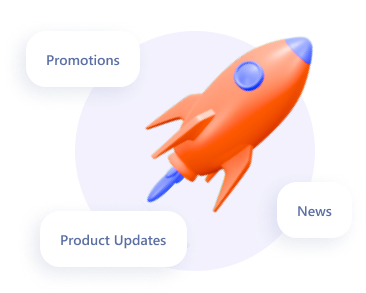 Get the latest content delivered straight to your inbox!
Subscribe to get our best content in your inbox. One post at a time. No spam, ever!