Keyword Research Guide
Allintitle Keyword Research— How to Determine Keyword Competition at a Glance
WriterZen
Content SEO Software Company
May 23
<p><span style="font-weight: 400;">If all it took to win battles were military forces, Sun Tzu, author of </span><em><span style="font-weight: 400;">&ldquo;The Art of War,&rdquo;</span></em><span style="font-weight: 400;"> won&rsquo;t be regarded as one of the </span><a href="https://insights.regenesys.net/10-great-strategists/" rel="nofollow"><span style="font-weight: 400;">world&rsquo;s greatest military strategists</span></a><span style="font-weight: 400;">.</span></p> <p><span style="font-weight: 400;">But centuries after his demise, this Chinese general is still revered.&nbsp;</span></p> <p><span style="font-weight: 400;">Why?&nbsp;</span></p> <p><span style="font-weight: 400;">Because he knew going to war with brawns and no brains is a recipe for failure. Tzu&rsquo;s best-seller captured how crucial it is to know your enemy, plan, and apply wit on the battlefield.</span></p> <p><span style="font-weight: 400;">An evergreen portion of his book went:</span></p> <p><strong><em>&ldquo;If you know the enemy and know yourself, you need not fear the result of a hundred battles. If you know yourself but not the enemy, for every victory gained you will also suffer a defeat. If you know neither the enemy nor yourself, you will succumb in every battle.&rdquo;</em></strong></p> <p><span style="font-weight: 400;">These principles go beyond military battles. They also apply to other competitive sectors, including content marketing.</span></p> <p><span style="font-weight: 400;">For instance, replace the word </span><em><span style="font-weight: 400;">&ldquo;enemy&rdquo; </span></em><span style="font-weight: 400;">with </span><em><span style="font-weight: 400;">&ldquo;competition&rdquo;</span></em><span style="font-weight: 400;"> and re-read the quote above. Notice how it applies to you and other content managers trying to rank highest on Google?</span></p> <p><span style="font-weight: 400;">In the world of SEO, the battle is for organic traffic.</span></p> <p><span style="font-weight: 400;">And the watchword is:</span></p> <p><strong>Let the best content rank.</strong></p> <p><span style="font-weight: 400;">To win, you need quality content optimized for specific keywords.</span></p> <p><span style="font-weight: 400;">But if you only focus on creating high-quality content without knowing your competitors and what it takes to outrank them, you&rsquo;ll be fighting a lost battle.</span></p> <p><span style="font-weight: 400;">Now the question is: How do you determine keyword competition?</span></p> <p><span style="font-weight: 400;">Simply typing a keyword into Google&rsquo;s search box won&rsquo;t tell you how many competitors are directly vying for that keyword.</span></p> <p><span style="font-weight: 400;">Neither will the search results your keyword research tool shows you.</span></p> <p><span style="font-weight: 400;">Your best bet?&nbsp;</span></p> <p><span style="font-weight: 400;">A Google search operator called </span><strong>Allintitle</strong><span style="font-weight: 400;">.</span></p> <p><span style="font-weight: 400;">At a glance, it shows you how many websites are competing for a specific keyword by including it in their title tags.</span></p> <p><span style="font-weight: 400;">Since you&rsquo;re still here, I assume you&rsquo;re bent on leveraging allintitle keyword research to arm yourself in your quest to rank higher.</span></p> <p><span style="font-weight: 400;">If my assumption is correct, you&rsquo;re in the right place.</span></p> <p><span style="font-weight: 400;">This guide will walk you through everything about allintitle keyword research. Also, you&rsquo;ll see how to determine a keyword&rsquo;s allintitle and other insights using WriterZen, a simplified content workflow software.</span></p> <p><span style="font-weight: 400;"><img src="../../../storage/photos/1/WZ008/allintitle-keyword-research-how-to-determine-keyword-competition-at-a-glance-1.png" alt="Allintitle Keyword Research&mdash; How to Determine Keyword Competition at a Glance" width="1010" height="374" /></span></p> <p><em><span style="font-weight: 400;">[WriterZen </span></em><a href="https://www.capterra.com/p/229851/WriterZen/reviews/2968763/" rel="nofollow"><em><span style="font-weight: 400;">review on Capterra</span></em></a><em><span style="font-weight: 400;">]</span></em></p> <p><a href="https://app.writerzen.net/login" target="_blank" rel="nofollow noopener"><em><span style="font-weight: 400;"><img src="../../../storage/photos/1/WZ008/allintitle-keyword-research-how-to-determine-keyword-competition-at-a-glance-2.png" alt="Allintitle Keyword Research&mdash; How to Determine Keyword Competition at a Glance" width="1010" height="304" /></span></em></a></p> <h2><strong>How Important is Allintitle to </strong><strong>Keyword Research?</strong></h2> <p><span style="font-weight: 400;">When people search with the allintitle operator, Google shows results with the search query in their title tags.&nbsp;</span></p> <p><span style="font-weight: 400;">As </span><a href="https://www.googleguide.com/advanced_operators_reference.html#allintitle" rel="nofollow"><span style="font-weight: 400;">explained by Google Guide</span></a><span style="font-weight: 400;">:</span></p> <p><strong><em>&ldquo;If you start your query with allintitle, Google restricts results to those containing all the query terms you specify in the title. For example, [ allintitle: detect plagiarism ] will return only documents that contain the words &ldquo;detect&rdquo; and &ldquo;plagiarism&rdquo; in the title.&rdquo;</em></strong></p> <p><span style="font-weight: 400;">This operator helps when researching topics you plan to craft into articles.&nbsp;</span></p> <p><span style="font-weight: 400;">When you use it to find competing articles, for instance, you can quickly dive in to note how they structure their content.</span></p> <p><span style="font-weight: 400;">What&rsquo;s more important?</span></p> <p><span style="font-weight: 400;">This search operator helps you determine keyword competition &mdash; a necessary insight when choosing keywords for your SEO campaign. It </span><span style="font-weight: 400;">indicates how many other articles you have to compete with to rank for a specific keyword because, as </span><span style="font-weight: 400;">InMotion Hosting</span><span style="font-weight: 400;"> said:</span></p> <p><strong><em>&ldquo;The more sites that use those keywords, the more difficult it will be to have page one ranking. Not impossible, but difficult.</em></strong><span style="font-weight: 400;">&rdquo;</span></p> <p><span style="font-weight: 400;">Due to this, allintitle helps in finding low-competition keywords, otherwise called golden keywords.&nbsp;</span></p> <p><span style="font-weight: 400;">How?</span></p> <p><span style="font-weight: 400;">The number of search results with the keyword phrase in the title is a crucial part of using the golden keywords&rsquo; formula (KGR). In other words, you can&rsquo;t tell how competitive a keyword is without seeing the number of pages optimized for that keyword.</span></p> <p><span style="font-weight: 400;">That&rsquo;ll be taking a blind guess which doesn&rsquo;t work in SEO.</span></p> <p><span style="font-weight: 400;">To illustrate, a typical Google search returns results that have the search phrase anywhere on the webpage.&nbsp;</span></p> <p><span style="font-weight: 400;"><img src="../../../storage/photos/1/WZ008/allintitle-keyword-research-how-to-determine-keyword-competition-at-a-glance-3.jpg" alt="Allintitle Keyword Research&mdash; How to Determine Keyword Competition at a Glance" width="1010" height="596" /></span></p> <p><em><span style="font-weight: 400;">[Over 11.5 million results in this case]</span></em></p> <p><span style="font-weight: 400;">But the allintitle index only returns content optimized for that search query in their title tags:</span></p> <p><span style="font-weight: 400;"><img src="../../../storage/photos/1/WZ008/allintitle-keyword-research-how-to-determine-keyword-competition-at-a-glance-4.jpg" alt="Allintitle Keyword Research&mdash; How to Determine Keyword Competition at a Glance" width="1010" height="935" /></span></p> <p><em><span style="font-weight: 400;">[Just 122 results compared with 11.5 million searches with allintitle used]</span></em></p> <p><span style="font-weight: 400;">These differing numbers happen because Google automatically analyzes results and uses its AI to determine titles, content pieces, and how users research.&nbsp;</span></p> <h2><strong>How to do Allintitle Keyword Research the Right Way</strong></h2> <p><span style="font-weight: 400;">You can do a simple allintitle Google search in two ways: with and without quotation marks. Each method will give you differing results.&nbsp;</span></p> <p><span style="font-weight: 400;">Let&rsquo;s try the allintitle operator without the quote for the keyword </span><em><span style="font-weight: 400;">&ldquo;wedding photographers in texas.&rdquo;</span></em></p> <p><em><span style="font-weight: 400;"><img src="../../../storage/photos/1/WZ008/allintitle-keyword-research-how-to-determine-keyword-competition-at-a-glance-5.png" alt="Allintitle Keyword Research&mdash; How to Determine Keyword Competition at a Glance" width="1010" height="750" /></span></em></p> <p><span style="font-weight: 400;">And with quotation marks:</span></p> <p><span style="font-weight: 400;"><img src="../../../storage/photos/1/WZ008/allintitle-keyword-research-how-to-determine-keyword-competition-at-a-glance-6.png" alt="Allintitle Keyword Research&mdash; How to Determine Keyword Competition at a Glance" width="1010" height="816" /></span></p> <p><span style="font-weight: 400;">Which do you think shows you the specific number of pages with that keyword in their title tag?</span></p> <p><span style="font-weight: 400;">The one with the quotes, you bet.&nbsp;</span></p> <p><span style="font-weight: 400;">Why?</span></p> <p><span style="font-weight: 400;">If you use the operator without the quotes, you get every indexed result that contains the words &ldquo;wedding,&rdquo; &ldquo;photographers,&rdquo; &ldquo;in,&rdquo; and &ldquo;Texas&rdquo;:</span></p> <p><span style="font-weight: 400;"><img src="../../../storage/photos/1/WZ008/allintitle-keyword-research-how-to-determine-keyword-competition-at-a-glance-7.png" alt="Allintitle Keyword Research&mdash; How to Determine Keyword Competition at a Glance" width="1010" height="876" /></span></p> <p><span style="font-weight: 400;">But if you conduct an allintitle search with quotes, it limits the results to only pages that have the exact term &ldquo;wedding photographers in Texas&rdquo; in the title:&nbsp;</span></p> <p><span style="font-weight: 400;"><img src="../../../storage/photos/1/Blog/WZ008/allintitle-keyword-research-how-to-determine-keyword-competition-at-a-glance-8.png" alt="Allintitle Keyword Research&mdash; How to Determine Keyword Competition at a Glance" width="1010" height="904" /></span></p> <p><span style="font-weight: 400;">That&rsquo;s why it&rsquo;s always fewer than the one without quotation marks.</span></p> <p><span style="font-weight: 400;">So, use it with quotes to narrow your searches, refine results for ambiguous searches, or exclude synonyms when searching for single terms.</span></p> <p><span style="font-weight: 400;">Now that you know the right way to conduct allintitle keyword research, I bet you&rsquo;ll like to try it out for all keywords in your content strategy.</span></p> <p><span style="font-weight: 400;">However, if you&rsquo;re like most content marketers, the keywords on your list aren&rsquo;t few. There may be 1,000 or even 10,000.</span></p> <p><span style="font-weight: 400;">How long would it take to determine each keyword&rsquo;s level of competition if you ran allintitle keyword research manually with Google?</span></p> <p><span style="font-weight: 400;">How long would you keep moving from Google to your spreadsheet before burning out?</span></p> <p><span style="font-weight: 400;">You can skip this time-consuming process and plug your keyword into one tool that generates related keywords and the allintitle data for each.</span></p> <p><span style="font-weight: 400;">WriterZen&rsquo;s simplified content workflow is that tool.&nbsp;</span></p> <p><span style="font-weight: 400;">The software kills two birds with a stone when doing allintitle keyword research: You determine keyword competition and also find fast-ranking keywords alongside their allintitle data.</span></p> <p><span style="font-weight: 400;">This way, your keyword research workflow gets simplified. And when you craft content, they rank faster. Because you not only considered your competition but also targeted the right keywords for your SEO campaign.</span></p> <p><span style="font-weight: 400;">Take this happy WriterZen user:</span></p> <p><span style="font-weight: 400;"><img src="../../../storage/photos/1/WZ008/allintitle-keyword-research-how-to-determine-keyword-competition-at-a-glance-9.png" alt="Allintitle Keyword Research&mdash; How to Determine Keyword Competition at a Glance" width="1010" height="830" /></span></p> <p><em><span style="font-weight: 400;">[WriterZen </span></em><a href="https://www.g2.com/products/writerzen/reviews/writerzen-review-5038582" rel="nofollow"><em><span style="font-weight: 400;">review on G2</span></em></a><em><span style="font-weight: 400;">]</span></em></p> <p><a href="https://app.writerzen.net/login" target="_blank" rel="nofollow noopener"><em><span style="font-weight: 400;"><img src="../../../storage/photos/1/WZ008/allintitle-keyword-research-how-to-determine-keyword-competition-at-a-glance-10.png" alt="Allintitle Keyword Research&mdash; How to Determine Keyword Competition at a Glance" width="1010" height="304" /></span></em></a></p> <p><span style="font-weight: 400;">We&rsquo;ll look at how to check allintitle with an SEO tool soon.</span></p> <p><span style="font-weight: 400;">Before that, it&rsquo;s crucial you know how Google uses allintitle to return search results, thereby giving you ideas of the competition for a specific keyword.&nbsp;</span></p> <h2><strong>Allintitle and Google Search Results</strong></h2> <p><span style="font-weight: 400;">When you run a quick Google search, here&rsquo;s what happens.</span></p> <p><span style="font-weight: 400;">Google fetches results related to your search phrase by bringing the most related article to the top of the list, keeping less related web pages lower.</span></p> <p><span style="font-weight: 400;">You also find the number of search results found and the time it took:</span></p> <p><span style="font-weight: 400;"><img src="../../../storage/photos/1/Blog/WZ008/allintitle-keyword-research-how-to-determine-keyword-competition-at-a-glance-11.jpg" alt="Allintitle Keyword Research&mdash; How to Determine Keyword Competition at a Glance" width="1010" height="596" /></span></p> <p><span style="font-weight: 400;">But then the number of results and the time Google spends always vary even if you run a search with the same keyword.</span></p> <p><span style="font-weight: 400;">To illustrate, let&rsquo;s enter the keyword </span><em><span style="font-weight: 400;">&ldquo;wedding photographers in texas&rdquo; </span></em><span style="font-weight: 400;">again into the Google search box:</span></p> <p><img src="../../../storage/photos/1/Blog/WZ008/allintitle-keyword-research-how-to-determine-keyword-competition-at-a-glance-12.jpg" alt="Allintitle Keyword Research&mdash; How to Determine Keyword Competition at a Glance" width="1010" height="697" /></p> <p><span style="font-weight: 400;">See? Different time spent and search results.</span></p> <p><span style="font-weight: 400;">Why&rsquo;s this so, you wonder?</span></p> <p><span style="font-weight: 400;">Two reasons:</span></p> <ul> <li style="font-weight: 400;" aria-level="1"><span style="font-weight: 400;">The number of articles indexed is constantly changing and</span></li> <li style="font-weight: 400;" aria-level="1"><span style="font-weight: 400;">Google crawls billions of websites during every search.</span></li> </ul> <p><span style="font-weight: 400;">Therefore, the number of search results depends on the number of websites live on the internet at the time of crawling. Besides that, other factors come to play.</span></p> <p><span style="font-weight: 400;">For instance, a website&rsquo;s </span><a href="https://developers.google.com/search/docs/advanced/robots/intro" rel="nofollow"><span style="font-weight: 400;">robots.txt</span></a><span style="font-weight: 400;"> may be blocked, lost, or may not be actively indexed by the webmaster. Despite this, Google generates tons of search results in seconds.&nbsp;</span></p> <p><span style="font-weight: 400;">However, just because it&rsquo;s fast doesn&rsquo;t mean it isn&rsquo;t a lot of work.&nbsp;</span></p> <p><span style="font-weight: 400;">As Jerod Karam, Director of Technology at Netvantage Marketing, </span><span style="font-weight: 400;">explained</span><span style="font-weight: 400;">:</span></p> <p><strong><em>&ldquo;Google does not search the Internet when you submit a query for baseball bats. Google searches its index of the internet. This might seem trivial but it&rsquo;s an important distinction because it makes the search infinitely faster.&rdquo;</em></strong></p> <p><span style="font-weight: 400;">With the website owner&rsquo;s permission, the process begins by crawling, indexing, ranking and finally ends by delivering the results to you, the user.&nbsp;</span></p> <p><span style="font-weight: 400;">Google&rsquo;s integrated advanced algorithms speed up the entire process. That&rsquo;s why you get numerous search results within a second.&nbsp;</span></p> <p><span style="font-weight: 400;">Here&rsquo;s a visual representation of how a search engine crawls, fetches, and indexes data:</span></p> <p><span style="font-weight: 400;"><img src="../../../storage/photos/1/WZ008/allintitle-keyword-research-how-to-determine-keyword-competition-at-a-glance-13.png" alt="Allintitle Keyword Research&mdash; How to Determine Keyword Competition at a Glance" width="1010" height="656" /></span></p> <p><span style="font-weight: 400;">Compare the crawling process with the </span><span style="font-weight: 400;">information retrieval model</span><span style="font-weight: 400;"> that selects and ranks the relevant documents according to a user&rsquo;s query.&nbsp;</span></p> <p><span style="font-weight: 400;">It follows this route:</span></p> <ul> <li style="font-weight: 400;" aria-level="1"><span style="font-weight: 400;">Crawling</span></li> <li style="font-weight: 400;" aria-level="1"><span style="font-weight: 400;">Adding to the crawl queue</span></li> <li style="font-weight: 400;" aria-level="1"><span style="font-weight: 400;">Fetching, evaluating, and indexing</span></li> <li style="font-weight: 400;" aria-level="1"><span style="font-weight: 400;">Repeating the same process with the next links</span></li> </ul> <p><span style="font-weight: 400;">See how the data crawling process happens:</span></p> <p><img src="../../../storage/photos/1/Blog/WZ008/allintitle-keyword-research-how-to-determine-keyword-competition-at-a-glance-14.png" alt="Allintitle Keyword Research&mdash; How to Determine Keyword Competition at a Glance" width="1010" height="656" /></p> <p><span style="font-weight: 400;">But it doesn&rsquo;t stop there.</span></p> <p><span style="font-weight: 400;">To get results in seconds, search engines also:</span></p> <ul> <li style="font-weight: 400;" aria-level="1"><span style="font-weight: 400;">Check robots.txt</span></li> <li style="font-weight: 400;" aria-level="1"><span style="font-weight: 400;">Check whether the page being crawled is a new crawl or recrawl.</span></li> <li style="font-weight: 400;" aria-level="1"><span style="font-weight: 400;">Determine if it&rsquo;s a continuous, scheduled, or priority crawl mode.</span></li> <li style="font-weight: 400;" aria-level="1"><span style="font-weight: 400;">Carries out freshness tuning: frequently crawl, always force recrawl and recrawl these URL Patterns.</span></li> <li style="font-weight: 400;" aria-level="1"><span style="font-weight: 400;">Evaluate the quality of the crawled content to decide whether to index that data or not.&nbsp;</span></li> </ul> <p><span style="font-weight: 400;">Furthermore, Google doesn&rsquo;t evaluate just once.&nbsp;</span></p> <p><span style="font-weight: 400;">Each time it recrawls, Google re-evaluates if there is an index and whether it should stay or be removed. And if it hasn&rsquo;t indexed a page, it may be in the queue for Google to re-crawl if it hasn&rsquo;t been disqualified from being indexed.</span></p> <p><span style="font-weight: 400;">Google repeats this process for every search, including for allintitles.</span></p> <h2><strong>How to Check Allintitle with an SEO Tool</strong></h2> <p><span style="font-weight: 400;">To help you find keywords that have the fewest competitors, WriterZen integrated Allintitle testing in the Keyword Explorer tool.</span></p> <p><span style="font-weight: 400;">And with it, you can run an allintitle search for up to 100,000 keywords.&nbsp;</span></p> <p><span style="font-weight: 400;">You do this in two ways:</span></p> <p><span style="font-weight: 400;">By turning on the button </span><strong><em>&ldquo;Golden Filter&rdquo;</em></strong><span style="font-weight: 400;"> on the first page of Keyword Explorer:</span></p> <p><span style="font-weight: 400;"><img src="../../../storage/photos/1/WZ008/allintitle-keyword-research-how-to-determine-keyword-competition-at-a-glance-15.png" alt="Allintitle Keyword Research&mdash; How to Determine Keyword Competition at a Glance" width="1010" height="339" /></span></p> <p><span style="font-weight: 400;">Or checking the keyword data tab and turning on the golden filter when your keyword results load:</span></p> <p><img src="../../../storage/photos/1/Blog/WZ008/allintitle-keyword-research-how-to-determine-keyword-competition-at-a-glance-16.png" alt="Allintitle Keyword Research&mdash; How to Determine Keyword Competition at a Glance" width="1010" height="549" /></p> <p><span style="font-weight: 400;">When you plug a keyword into the Keyword Explorer tool and turn on the allintitle checker, you don&rsquo;t just get its allintitle.&nbsp;</span></p> <p><span style="font-weight: 400;">You get the allintitle of other related keywords alongside more relevant insights.</span></p> <p><span style="font-weight: 400;">See:</span></p> <p><span style="font-weight: 400;"><img src="../../../storage/photos/1/Blog/WZ008/allintitle-keyword-research-how-to-determine-keyword-competition-at-a-glance-17.gif" alt="Allintitle Keyword Research&mdash; How to Determine Keyword Competition at a Glance" width="800" height="366" /></span></p> <p><span style="font-weight: 400;">You can also adjust the allintitle filter to the least and highest numbers of&nbsp; competitors you want:</span></p> <p><span style="font-weight: 400;"><img src="../../../storage/photos/1/WZ008/allintitle-keyword-research-how-to-determine-keyword-competition-at-a-glance-18.gif" alt="Allintitle Keyword Research&mdash; How to Determine Keyword Competition at a Glance" width="800" height="445" /></span></p> <p><span style="font-weight: 400;">Now you may be wondering&hellip;</span></p> <p><span style="font-weight: 400;">What exactly is this Golden Filter we had to turn on to check allintitle data?</span></p> <p><span style="font-weight: 400;">Here&rsquo;s your answer:</span></p> <p><span style="font-weight: 400;">The golden filter is how you find low-competition keywords that rank in days.</span></p> <p><span style="font-weight: 400;">It&rsquo;s right beside the allintitle because the two work hand-in-hand as you can&rsquo;t find low-competition keywords without knowing their level of competition.</span></p> <p><span style="font-weight: 400;">We came up with the golden filter to make up for one drawback we observed about the keyword golden ratio formula:&nbsp;</span></p> <p><span style="font-weight: 400;">It doesn&rsquo;t cater to keywords above 250.</span></p> <p><span style="font-weight: 400;">So, to get these fast-ranking keywords that crown your SEO efforts regardless of their search volume, use the Golden Filter in either of these two ways:</span></p> <p><strong>1. Ranking probability</strong>: This option lets you find high-ranking keywords to boost your organic growth if you deal with low-authority websites. And you can adjust the filter to get keywords with as low as ten allintitle and as high as 100 allintitle.</p> <p><span style="font-weight: 400;"><img src="../../../storage/photos/1/WZ008/allintitle-keyword-research-how-to-determine-keyword-competition-at-a-glance-19.png" alt="Allintitle Keyword Research&mdash; How to Determine Keyword Competition at a Glance" width="1010" height="918" /></span></p> <p><strong>2. Potential value</strong><span style="font-weight: 400;">: This filter is suitable for high-authority websites. It helps you find both keywords with low allintitle, low search volume, and high allintitle, high search volume.&nbsp;</span></p> <p><span style="font-weight: 400;"><img src="../../../storage/photos/1/WZ008/allintitle-keyword-research-how-to-determine-keyword-competition-at-a-glance-20.png" alt="Allintitle Keyword Research&mdash; How to Determine Keyword Competition at a Glance" width="1010" height="1004" /></span></p> <p><span style="font-weight: 400;">Now let&rsquo;s find other fast-ranking keywords for our seed keyword:</span></p> <p><span style="font-weight: 400;"><img src="../../../storage/photos/1/WZ008/allintitle-keyword-research-how-to-determine-keyword-competition-at-a-glance-21.gif" alt="Allintitle Keyword Research&mdash; How to Determine Keyword Competition at a Glance" width="800" height="417" /></span></p> <p><span style="font-weight: 400;">Add your chosen keywords to a list or export them once you&rsquo;re done, and that will be all until it&rsquo;s time to craft content.</span></p> <h2><strong>Determine Keyword Competition at a Glance with Allintitle</strong></h2> <p><span style="font-weight: 400;">In the sixth century, Sun Tzu&mdash;as you read in the introduction of this piece&mdash; never had advanced technology or artificial intelligence to spy on his enemies.</span></p> <p><span style="font-weight: 400;">But that didn&rsquo;t stop him from knowing who they were just as he knew himself.</span></p> <p><span style="font-weight: 400;">Be the modern-day Sun Tzu as you fight the battle for organic traffic.&nbsp;</span></p> <p><span style="font-weight: 400;">Know the competition for your chosen keywords by using the allintitle search operator. But don&rsquo;t do it the manual way with Google search.</span></p> <p><span style="font-weight: 400;">Speed things up with WriterZen.</span></p> <p><span style="font-weight: 400;">Determine keyword competition and find low-competition keywords that rank fast once you craft them into high-quality content.</span></p> <p><span style="font-weight: 400;">It&rsquo;s one of many reasons users love WriterZen:</span></p> <p><span style="font-weight: 400;"><img src="../../../storage/photos/1/Blog/WZ008/allintitle-keyword-research-how-to-determine-keyword-competition-at-a-glance-22.png" alt="Allintitle Keyword Research&mdash; How to Determine Keyword Competition at a Glance" width="1010" height="495" /></span></p> <p><em><span style="font-weight: 400;">[WriterZen </span></em><a href="https://www.capterra.com/p/229851/WriterZen/reviews/3062035/" rel="nofollow"><em><span style="font-weight: 400;">review on Capterra</span></em></a><em><span style="font-weight: 400;">]</span></em></p> <p><a href="https://app.writerzen.net/login" target="_blank" rel="nofollow noopener"><em><span style="font-weight: 400;"><img src="../../../storage/photos/1/WZ008/allintitle-keyword-research-how-to-determine-keyword-competition-at-a-glance-23.png" alt="Allintitle Keyword Research&mdash; How to Determine Keyword Competition at a Glance" width="1010" height="304" /></span></em></a></p>
WriterZen
Content SEO Software Company
Tags:
Allintitle Keyword Research
Keyword research
Content SEO
Maybe
you interested in...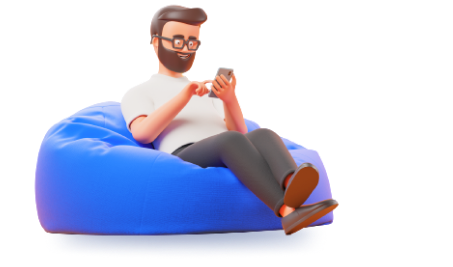 What exactly are Allintitle checking and KGR - the most outstanding time-saving features in WriterZen?
Jul 26
Daniel Nguyen
Learn how WriterZen's AI writer was developed to help you craft high-quality, top-ranking articles faster and simplify your content workflow
May 23
WriterZen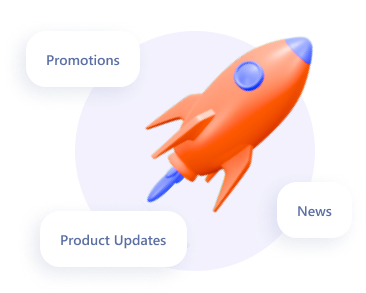 Get the latest content delivered straight to your inbox!
Subscribe to get our best content in your inbox. One post at a time. No spam, ever!