Allintitle Keyword Research— How to Determine Keyword Competition at a Glance
WriterZen
Content SEO Software Company
May 23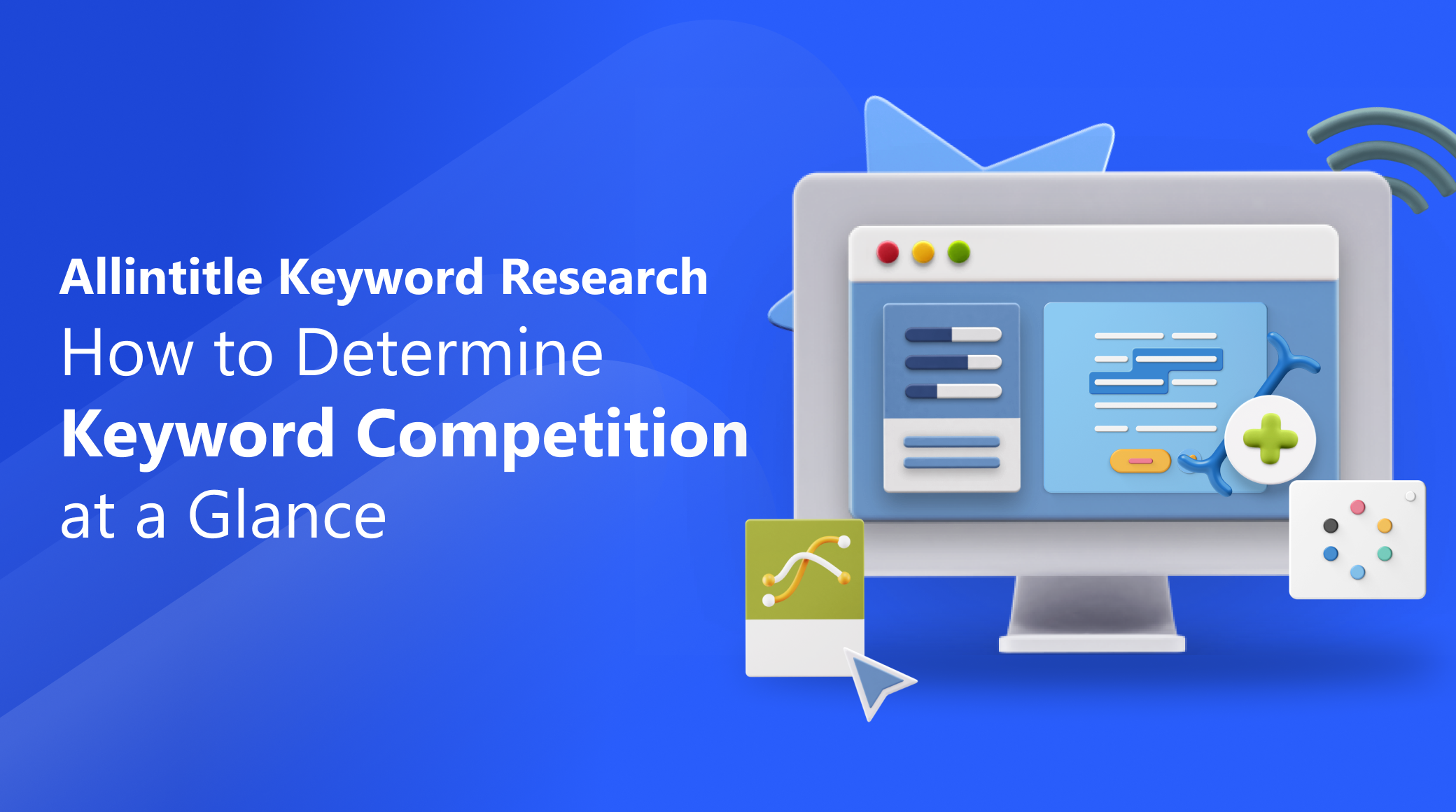 <p><span style="font-weight: 400;">If all it took to win battles were military forces, Sun Tzu, author of </span><em><span style="font-weight: 400;">&ldquo;The Art of War,&rdquo;</span></em><span style="font-weight: 400;"> won&rsquo;t be regarded as one of the world&rsquo;s greatest military strategists</span><span style="font-weight: 400;">.</span></p> <p><span style="font-weight: 400;">But centuries after his demise, this Chinese general is still revered.&nbsp;</span></p> <p><span style="font-weight: 400;">Why?&nbsp;</span></p> <p><span style="font-weight: 400;">Because he knew going to war with brawns and no brains is a recipe for failure. Tzu&rsquo;s best-seller captured how crucial it is to know your enemy, plan, and apply wit on the battlefield.</span></p> <p><span style="font-weight: 400;">An evergreen portion of his book went:</span></p> <p><em>&ldquo;If you know the enemy and know yourself, you need not fear the result of a hundred battles. If you know yourself but not the enemy, for every victory gained you will also suffer a defeat. If you know neither the enemy nor yourself, you will succumb in every battle.&rdquo;</em></p> <p><span style="font-weight: 400;">These principles go beyond military battles. They also apply to other competitive sectors, including content marketing.</span></p> <p><span style="font-weight: 400;">For instance, replace the word<em> </em></span><span style="font-weight: 400;">&ldquo;enemy&rdquo; </span><span style="font-weight: 400;">with </span><span style="font-weight: 400;">&ldquo;competition&rdquo;</span><span style="font-weight: 400;"> and re-read the quote above. Notice how it applies to you and other content managers trying to rank highest on Google?</span></p> <p><span style="font-weight: 400;">In the world of <a href="../../../academy/seo-content-strategy" target="_blank" rel="noopener">SEO content marketing strategy</a>, the battle is for organic traffic.</span></p> <p><span style="font-weight: 400;">And the watchword is:</span></p> <p><strong>Let the best content rank.</strong></p> <p><span style="font-weight: 400;">To win, you need quality content optimized for specific keywords.</span></p> <p><span style="font-weight: 400;">But if you only focus on creating high-quality content without knowing your competitors and what it takes to outrank them, you&rsquo;ll be fighting a lost battle.</span></p> <p><span style="font-weight: 400;">Now the question is: How do you determine keyword competition?</span></p> <p><span style="font-weight: 400;">Simply typing a keyword into Google&rsquo;s search box won&rsquo;t tell you how many competitors are directly vying for that keyword.</span></p> <p><span style="font-weight: 400;">Neither will the search results your keyword research tool shows you.</span></p> <p><span style="font-weight: 400;">Your best bet?&nbsp;</span></p> <p><span style="font-weight: 400;">A Google search operator called </span><strong>Allintitle</strong><span style="font-weight: 400;">.</span></p> <p dir="ltr">At a glance, it shows you how many websites are competing for a specific keyword by including it in their title tags.</p> <p dir="ltr">Since you&rsquo;re still here, we assume you&rsquo;re bent on leveraging allintitle keyword research to arm yourself in your quest to rank higher.</p> <p dir="ltr">If our assumption is correct, you&rsquo;re in the right place.</p> <p>This guide will walk you through everything about allintitle keyword research. Also, you&rsquo;ll see how to determine a keyword&rsquo;s allintitle and other insights using <a href="../../../blog/simplified-content-workflow-software" target="_blank" rel="noopener">WriterZen</a>, a simplified content workflow software.</p> <p><span style="font-weight: 400;"><img style="display: block; margin-left: auto; margin-right: auto;" src="../../../storage/photos/1/blog-3.8/1-WriterZen Review on Capterra.webp" alt="WriterZen Review on Capterra" width="1010" height="375"></span></p> <p style="text-align: center;"><em><span style="font-weight: 400;">WriterZen </span></em><a href="https://www.capterra.com/p/229851/WriterZen/reviews/2968763/" target="_blank" rel="nofollow noopener"><em><span style="font-weight: 400;">review on Capterra</span></em></a></p> <p><a href="https://app.writerzen.net/login" target="_blank" rel="noopener"><em><span style="font-weight: 400;"><img style="display: block; margin-left: auto; margin-right: auto;" src="../../../storage/photos/1/blog-3.8/Allintitle Keyword Research&mdash; How to Determine Keyword Competition at a Glance.webp" alt="Allintitle Keyword Research&mdash; How to Determine Keyword Competition at a Glance" width="1010" height="304"></span></em></a></p> <h2><strong>How Important Is Allintitle to </strong><strong>Keyword Research?</strong></h2> <p><span style="font-weight: 400;">When people search with the allintitle operator, Google shows results with the search query in their title tags.&nbsp;</span></p> <p><span style="font-weight: 400;">As </span><a href="https://www.googleguide.com/advanced_operators_reference.html#allintitle" rel="nofollow nofollow"><span style="font-weight: 400;">explained by Google Guide</span></a><span style="font-weight: 400;">:</span></p> <p><em>&ldquo;If you start your query with allintitle, Google restricts results to those containing all the query terms you specify in the title. For example, [ allintitle: detect plagiarism ] will return only documents that contain the words &ldquo;detect&rdquo; and &ldquo;plagiarism&rdquo; in the title.&rdquo;</em></p> <p><span style="font-weight: 400;">This operator helps when researching topics you plan to craft into articles.&nbsp;</span></p> <p><span style="font-weight: 400;">When you use it to find competing articles, for instance, you can quickly dive in to note how they structure their content.</span></p> <p><span style="font-weight: 400;">What&rsquo;s more important?</span></p> <p><span style="font-weight: 400;">This search operator helps you determine keyword competition &mdash; a necessary insight when choosing keywords for your SEO campaign. It </span><span style="font-weight: 400;">indicates how many other articles you have to compete with to rank for a specific keyword because, as </span><span style="font-weight: 400;">InMotion Hosting</span><span style="font-weight: 400;"> said:</span></p> <p><em>&ldquo;The more sites that use those keywords, the more difficult it will be to have page one ranking. Not impossible, but difficult.</em><span style="font-weight: 400;">&rdquo;</span></p> <p><span style="font-weight: 400;">Due to this, allintitle helps in finding low-competition keywords, otherwise called golden keywords.&nbsp;</span></p> <p><span style="font-weight: 400;">How?</span></p> <p><span style="font-weight: 400;">The number of search results with the keyword phrase in the title is a crucial part of using the golden keywords&rsquo; formula (KGR). In other words, you can&rsquo;t tell how competitive a keyword is without seeing the number of pages optimized for that keyword.</span></p> <p><span style="font-weight: 400;">That&rsquo;ll be taking a blind guess which doesn&rsquo;t work in SEO.</span></p> <p><span style="font-weight: 400;">To illustrate, a typical Google search returns results that have the search phrase anywhere on the webpage.&nbsp;</span></p> <p><span style="font-weight: 400;"><img style="display: block; margin-left: auto; margin-right: auto;" src="../../../storage/photos/1/blog-3.8/2-A typical Google search returns results.webp" alt="A typical Google search returns results" width="1010" height="596"></span></p> <p style="text-align: center;"><em><span style="font-weight: 400;">Over 11.5 million results in this case</span></em></p> <p><span style="font-weight: 400;">But the allintitle index only returns content optimized for that search query in their title tags:</span></p> <p><span style="font-weight: 400;"><img style="display: block; margin-left: auto; margin-right: auto;" src="../../../storage/photos/1/blog-3.8/3-A allintitle Google search returns results.webp" alt="A allintitle Google search returns results" width="1010" height="935"></span></p> <p style="text-align: center;"><em><span style="font-weight: 400;">Just 122 results compared with 11.5 million searches with allintitle used</span></em></p> <p><span style="font-weight: 400;">These differing numbers happen because Google automatically analyzes results and uses its AI to determine titles, content pieces, and how users research.&nbsp;</span></p> <h2><strong>How to Do Allintitle Keyword Research the Right Way</strong></h2> <p><span style="font-weight: 400;">You can do a simple allintitle Google search in two ways: with and without quotation marks. Each method will give you differing results.&nbsp;</span></p> <p><span style="font-weight: 400;">Let&rsquo;s try the allintitle operator without the quote for the keyword </span><span style="font-weight: 400;">&ldquo;wedding photographers in Texas.&rdquo;</span></p> <p><em><span style="font-weight: 400;"><img style="display: block; margin-left: auto; margin-right: auto;" src="../../../storage/photos/1/blog-3.8/4-Allintitle without the quote results.webp" alt="Allintitle without the quote results" width="1010" height="750"></span></em></p> <p><span style="font-weight: 400;">And with quotation marks:</span></p> <p><span style="font-weight: 400;"><img style="display: block; margin-left: auto; margin-right: auto;" src="../../../storage/photos/1/blog-3.8/5-Allintitle with the quote results.webp" alt="Allintitle with the quote results" width="1010" height="817"></span></p> <p><span style="font-weight: 400;">Which do you think shows you the specific number of pages with that keyword in their title tag?</span></p> <p><span style="font-weight: 400;">The one with the quotes, you bet.&nbsp;</span></p> <p><span style="font-weight: 400;">Why?</span></p> <p><span style="font-weight: 400;">If you use the operator without the quotes, you get every indexed result that contains the words &ldquo;wedding,&rdquo; &ldquo;photographers,&rdquo; &ldquo;in,&rdquo; and &ldquo;Texas&rdquo;:</span></p> <p><span style="font-weight: 400;"><img style="display: block; margin-left: auto; margin-right: auto;" src="../../../storage/photos/1/blog-3.8/6-Allintitle without the quote results.webp" alt="Allintitle without the quote results" width="1010" height="877"></span></p> <p><span style="font-weight: 400;">But if you conduct an allintitle search with quotes, it limits the results to only pages that have the exact term &ldquo;wedding photographers in Texas&rdquo; in the title:&nbsp;</span></p> <p><span style="font-weight: 400;"><img style="display: block; margin-left: auto; margin-right: auto;" src="../../../storage/photos/1/blog-3.8/7-Allintitle with the quote results.webp" alt="Allintitle with the quote results" width="1010" height="904"></span></p> <p><span style="font-weight: 400;">That&rsquo;s why it&rsquo;s always fewer than the one without quotation marks.</span></p> <p><span style="font-weight: 400;">So, use it with quotes to narrow your searches, refine results for ambiguous searches, or exclude synonyms when searching for single terms.</span></p> <p><span style="font-weight: 400;">Now that you know the right way to conduct allintitle keyword research, I bet you&rsquo;ll like to try it out for all keywords in your content strategy.</span></p> <p><span style="font-weight: 400;">However, if you&rsquo;re like most content marketers, the keywords on your list aren&rsquo;t few. There may be 1,000 or even 10,000.</span></p> <p><span style="font-weight: 400;">How long would it take to determine each keyword&rsquo;s level of competition if you ran allintitle keyword research manually with Google?</span></p> <p><span style="font-weight: 400;">How long would you keep moving from Google to your spreadsheet before burning out?</span></p> <p><span style="font-weight: 400;">You can skip this time-consuming process and plug your keyword into one tool that generates related keywords and the allintitle data for each.</span></p> <p dir="ltr">WriterZen&rsquo;s simplified content workflow is that tool.&nbsp;</p> <p dir="ltr">The software kills two birds with a stone when doing allintitle keyword research: You determine keyword competition and also find fast-ranking keywords alongside their allintitle data.</p> <p dir="ltr">This way, your <a href="../../../blog/keyword-research-workflow" target="_blank" rel="noopener">keyword research workflow</a> gets simplified. And when you craft content, they rank faster. Because you not only considered your competition but also targeted the right keywords for your SEO campaign.</p> <p>Take this happy <a href="../../../" target="_blank" rel="noopener">WriterZen</a> user:</p> <p><span style="font-weight: 400;"><img style="display: block; margin-left: auto; margin-right: auto;" src="../../../storage/photos/1/blog-3.8/8-WriterZen Review on G2 Crowd.webp" alt="WriterZen Review on G2 Crowd" width="1010" height="830"></span></p> <p style="text-align: center;"><em><span style="font-weight: 400;">WriterZen </span></em><a href="https://www.g2.com/products/writerzen/reviews/writerzen-review-5038582" target="_blank" rel="nofollow noopener"><em><span style="font-weight: 400;">review on G2</span></em></a></p> <p><a href="https://app.writerzen.net/login" target="_blank" rel="noopener"><em><span style="font-weight: 400;"><img style="display: block; margin-left: auto; margin-right: auto;" src="../../../storage/photos/1/blog-3.8/Allintitle Keyword Research&mdash; How to Determine Keyword Competition at a Glance.webp" alt="Allintitle Keyword Research&mdash; How to Determine Keyword Competition at a Glance" width="1010" height="304"></span></em></a></p> <p><span style="font-weight: 400;">We&rsquo;ll look at how to check allintitle with an SEO tool soon.</span></p> <p><span style="font-weight: 400;">Before that, it&rsquo;s crucial you know how Google uses allintitle to return search results, thereby giving you ideas of the competition for a specific keyword.&nbsp;</span></p> <h2><strong>Allintitle and Google Search Results</strong></h2> <p><span style="font-weight: 400;">When you run a quick Google search, here&rsquo;s what happens.</span></p> <p><span style="font-weight: 400;">Google fetches results related to your search phrase by bringing the most related article to the top of the list, keeping less related web pages lower.</span></p> <p><span style="font-weight: 400;">You also find the number of search results found and the time it took:</span></p> <p><span style="font-weight: 400;"><img style="display: block; margin-left: auto; margin-right: auto;" src="../../../storage/photos/1/blog-3.8/9-Different time spent and search results.webp" alt="Different time spent and search results" width="1010" height="596"></span></p> <p><span style="font-weight: 400;">But then the number of results and the time Google spends always vary even if you run a search with the same keyword.</span></p> <p><span style="font-weight: 400;">To illustrate, let&rsquo;s enter the keyword </span><span style="font-weight: 400;">&ldquo;wedding photographers in Texas&rdquo; </span><span style="font-weight: 400;">again into the Google search box:</span></p> <p><img style="display: block; margin-left: auto; margin-right: auto;" src="../../../storage/photos/1/blog-3.8/10-Different time spent and search results.webp" alt="Different time spent and search results" width="1010" height="697"></p> <p><span style="font-weight: 400;">See? Different time spent and search results.</span></p> <p><span style="font-weight: 400;">Why&rsquo;s this so, you wonder?</span></p> <p><span style="font-weight: 400;">Two reasons:</span></p> <ul> <li style="font-weight: 400;" aria-level="1"><span style="font-weight: 400;">The number of articles indexed is constantly changing and</span></li> <li style="font-weight: 400;" aria-level="1"><span style="font-weight: 400;">Google crawls billions of websites during every search.</span></li> </ul> <p><span style="font-weight: 400;">Therefore, the number of search results depends on the number of websites live on the internet at the time of crawling. Besides that, other factors come to play.</span></p> <p><span style="font-weight: 400;">For instance, a website&rsquo;s </span><a href="https://developers.google.com/search/docs/advanced/robots/intro" target="_blank" rel="nofollow noopener"><span style="font-weight: 400;">robots.txt</span></a><span style="font-weight: 400;"> may be blocked, lost, or may not be actively indexed by the webmaster. Despite this, Google generates tons of search results in seconds.&nbsp;</span></p> <p><span style="font-weight: 400;">However, just because it&rsquo;s fast doesn&rsquo;t mean it isn&rsquo;t a lot of work.&nbsp;</span></p> <p><span style="font-weight: 400;">As Jerod Karam, Director of Technology at Netvantage Marketing, </span><span style="font-weight: 400;">explained</span><span style="font-weight: 400;">:</span></p> <p><em>&ldquo;Google does not search the Internet when you submit a query for baseball bats. Google searches its index of the internet. This might seem trivial but it&rsquo;s an important distinction because it makes the search infinitely faster.&rdquo;</em></p> <p><span style="font-weight: 400;">With the website owner&rsquo;s permission, the process begins by crawling, indexing, ranking and finally ends by delivering the results to you, the user.&nbsp;</span></p> <p><span style="font-weight: 400;">Google&rsquo;s integrated advanced algorithms speed up the entire process. That&rsquo;s why you get numerous search results within a second.&nbsp;</span></p> <p><span style="font-weight: 400;">Here&rsquo;s a visual representation of how a search engine crawls, fetches, and indexes data:</span></p> <p><span style="font-weight: 400;"><img style="display: block; margin-left: auto; margin-right: auto;" src="../../../storage/photos/1/blog-3.8/11-How a search engine crawls, fetches, and indexes data.webp" alt="How a search engine crawls, fetches, and indexes data" width="1010" height="656"></span></p> <p><span style="font-weight: 400;">Compare the crawling process with the </span><span style="font-weight: 400;">information retrieval model</span><span style="font-weight: 400;"> that selects and ranks the relevant documents according to a user&rsquo;s query.&nbsp;</span></p> <p><span style="font-weight: 400;">It follows this route:</span></p> <ul> <li style="font-weight: 400;" aria-level="1"><span style="font-weight: 400;">Crawling</span></li> <li style="font-weight: 400;" aria-level="1"><span style="font-weight: 400;">Adding to the crawl queue</span></li> <li style="font-weight: 400;" aria-level="1"><span style="font-weight: 400;">Fetching, evaluating, and indexing</span></li> <li style="font-weight: 400;" aria-level="1"><span style="font-weight: 400;">Repeating the same process with the next links</span></li> </ul> <p><span style="font-weight: 400;">See how the data crawling process happens:</span></p> <p><img style="display: block; margin-left: auto; margin-right: auto;" src="../../../storage/photos/1/blog-3.8/12-The data crawling process.webp" alt="The data crawling process" width="1010" height="656"></p> <p><span style="font-weight: 400;">But it doesn&rsquo;t stop there.</span></p> <p><span style="font-weight: 400;">To get results in seconds, search engines also:</span></p> <ul> <li style="font-weight: 400;" aria-level="1"><span style="font-weight: 400;">Check robots.txt</span></li> <li style="font-weight: 400;" aria-level="1"><span style="font-weight: 400;">Check whether the page being crawled is a new crawl or recrawl</span></li> <li style="font-weight: 400;" aria-level="1"><span style="font-weight: 400;">Determine if it&rsquo;s a continuous, scheduled, or priority crawl mode</span></li> <li style="font-weight: 400;" aria-level="1"><span style="font-weight: 400;">Carries out freshness tuning: frequently crawl, always force recrawl and recrawl these URL Patterns</span></li> <li style="font-weight: 400;" aria-level="1"><span style="font-weight: 400;">Evaluate the quality of the crawled content to decide whether to index that data or not</span></li> </ul> <p><span style="font-weight: 400;">Furthermore, Google doesn&rsquo;t evaluate just once.&nbsp;</span></p> <p><span style="font-weight: 400;">Each time it recrawls, Google re-evaluates if there is an index and whether it should stay or be removed. And if it hasn&rsquo;t indexed a page, it may be in the queue for Google to re-crawl if it hasn&rsquo;t been disqualified from being indexed.</span></p> <p><span style="font-weight: 400;">Google repeats this process for every search, including for allintitles.</span></p> <h2><strong>How to Check Allintitle with an SEO Tool</strong></h2> <p dir="ltr">To help you find keywords that have the fewest competitors, WriterZen integrated Allintitle testing in the <a href="../../../products/keyword-explorer" target="_blank" rel="noopener">Keyword Explorer</a> tool.</p> <p dir="ltr">And with it, you can run an allintitle search for up to 100,000 keywords.&nbsp;</p> <p dir="ltr">You do this in two ways:</p> <p dir="ltr">By turning on the button &ldquo;Golden Filter&rdquo; on the first page of Keyword Explorer:</p> <p><span style="font-weight: 400;"><img style="display: block; margin-left: auto; margin-right: auto;" src="../../../storage/photos/1/blog-3.8/13-Turn on Golden Filter on WriterZen Keyword Explorer page.webp" alt="Turn on Golden Filter on WriterZen Keyword Explorer page" width="1010" height="339"></span></p> <p><span style="font-weight: 400;">Or checking the keyword data tab and turning on the<strong id="docs-internal-guid-b90837c0-7fff-3ce2-ea14-7111ec15034f">&nbsp;</strong>Golden Filter when your keyword results load:</span></p> <p><img style="display: block; margin-left: auto; margin-right: auto;" src="../../../storage/photos/1/blog-3.8/14-Turn on Golden Filter on WriterZen Keyword Explorer page.webp" alt="Turn on Golden Filter on WriterZen Keyword Explorer page" width="1010" height="549"></p> <p><span style="font-weight: 400;">When you plug a keyword into the Keyword Explorer tool and turn on the allintitle checker, you don&rsquo;t just get its allintitle.&nbsp;</span></p> <p><span style="font-weight: 400;">You get the allintitle of other related keywords alongside more relevant insights.</span></p> <p><span style="font-weight: 400;">See:</span></p> <p><span style="font-weight: 400;"><img style="display: block; margin-left: auto; margin-right: auto;" src="../../../storage/photos/1/blog-3.8/15-You will get the allintitle and relevant insights.webp" alt="You will get the allintitle and relevant insights" width="1010" height="462"></span></p> <p><span style="font-weight: 400;">You can also adjust the allintitle filter to the least and highest numbers of&nbsp; competitors you want:</span></p> <p><span style="font-weight: 400;"><img style="display: block; margin-left: auto; margin-right: auto;" src="../../../storage/photos/1/blog-3.8/16-Adjust the allintitle filter to the least and highest numbers of competitors.webp" alt="Adjust the allintitle filter to the least and highest numbers of competitors" width="1010" height="562"></span></p> <p dir="ltr">Now you may be wondering&hellip;</p> <p dir="ltr">What exactly is this Golden Filter we had to turn on to check allintitle data?</p> <p dir="ltr">Here&rsquo;s your answer:</p> <p dir="ltr">The Golden Filter is how you find low-competition keywords that rank in days.</p> <p dir="ltr">It&rsquo;s right beside the allintitle because the two work hand-in-hand as you can&rsquo;t find low-competition keywords without knowing their level of competition.</p> <p dir="ltr">We came up with the Golden Filter to make up for one drawback we observed about the <a href="../../../blog/keyword-golden-ratio" target="_blank" rel="noopener">keyword golden ratio</a> formula:&nbsp;</p> <p dir="ltr">It doesn&rsquo;t cater to keywords above 250.</p> <p dir="ltr">So, to get these fast-ranking keywords that crown your SEO efforts regardless of their search volume, use the Golden Filter in either of these two ways:</p> <ul> <li><strong>Ranking Probability</strong>: This option lets you find high-ranking keywords to boost your organic growth if you deal with low-authority websites. And you can adjust the filter to get keywords with as low as ten allintitle and as high as 100 allintitle.</li> </ul> <p><span style="font-weight: 400;"><img style="display: block; margin-left: auto; margin-right: auto;" src="../../../storage/photos/1/blog-3.8/17-WriterZen Golden Filter By Ranking Probability.webp" alt="WriterZen Golden Filter By Ranking Probability" width="1010" height="918"></span></p> <ul> <li><strong>Potential Value</strong><span style="font-weight: 400;">: This filter is suitable for high-authority websites. It helps you find both keywords with low allintitle, low search volume, and high allintitle, high search volume.&nbsp;</span></li> </ul> <p><span style="font-weight: 400;"><img style="display: block; margin-left: auto; margin-right: auto;" src="../../../storage/photos/1/blog-3.8/18-WriterZen Golden Filter By Potential Value.webp" alt="WriterZen Golden Filter By Potential Value" width="1010" height="1004"></span></p> <p><span style="font-weight: 400;">Now let&rsquo;s find other fast-ranking keywords for our seed keyword:</span></p> <p><span style="font-weight: 400;"><img style="display: block; margin-left: auto; margin-right: auto;" src="../../../storage/photos/1/blog-3.8/19-Find other fast-ranking keywords for our seed keyword.webp" alt="Find other fast-ranking keywords for our seed keyword" width="1010" height="526"></span></p> <p><span style="font-weight: 400;">Add your chosen keywords to a list or export them once you&rsquo;re done, and that will be all until it&rsquo;s time to craft content.</span></p> <h2><strong>Determine Keyword Competition at a Glance with Allintitle</strong></h2> <p><span style="font-weight: 400;">In the sixth century, Sun Tzu&mdash;as you read in the introduction of this piece&mdash; never had advanced technology or artificial intelligence to spy on his enemies.</span></p> <p><span style="font-weight: 400;">But that didn&rsquo;t stop him from knowing who they were just as he knew himself.</span></p> <p><span style="font-weight: 400;">Be the modern-day Sun Tzu as you fight the battle for organic traffic.&nbsp;</span></p> <p><span style="font-weight: 400;">Know the competition for your chosen keywords by using the allintitle search operator. But don&rsquo;t do it the manual way with Google search.</span></p> <p><span style="font-weight: 400;">Speed things up with WriterZen.</span></p> <p><span style="font-weight: 400;">Determine keyword competition and find low-competition keywords that rank fast once you craft them into high-quality content.</span></p> <p><span style="font-weight: 400;">It&rsquo;s one of many reasons users love WriterZen:</span></p> <p><span style="font-weight: 400;"><img style="display: block; margin-left: auto; margin-right: auto;" src="../../../storage/photos/1/blog-3.8/20-WriterZen Review on Capterra.webp" alt="WriterZen Review on Capterra" width="1010" height="495"></span></p> <p style="text-align: center;"><em><span style="font-weight: 400;">WriterZen </span></em><a href="https://www.capterra.com/p/229851/WriterZen/reviews/3062035/" target="_blank" rel="nofollow noopener"><em><span style="font-weight: 400;">review on Capterra</span></em></a></p> <p><a href="https://app.writerzen.net/login" target="_blank" rel="noopener"><em><span style="font-weight: 400;"><img style="display: block; margin-left: auto; margin-right: auto;" src="../../../storage/photos/1/blog-3.8/Allintitle Keyword Research&mdash; How to Determine Keyword Competition at a Glance.webp" alt="Allintitle Keyword Research&mdash; How to Determine Keyword Competition at a Glance" width="1010" height="304"></span></em></a></p>
WriterZen
Content SEO Software Company
Tags:
Allintitle Keyword Research
Keyword research
Content SEO
Maybe
you're interested in...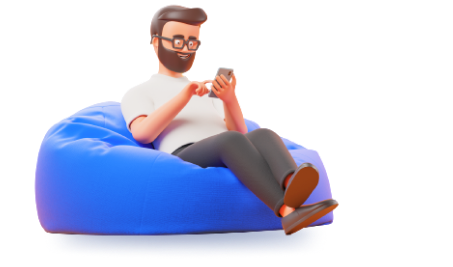 Keyword Research Guide
Both keywords and search context are needed to create demand-generating content. Here's how to understand and leverage them.
Nov 15
WriterZen
Keyword Research Guide
Keyword search volume is a vital metric in search engine optimization.
Sep 13
WriterZen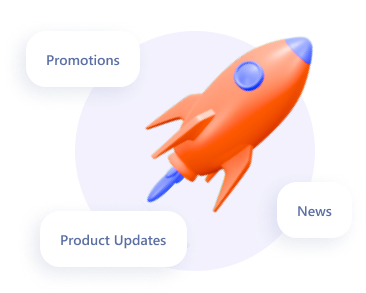 Get the latest content delivered straight to your inbox!
Subscribe to get our best content in your inbox. One post at a time. No spam, ever!