How to Optimize Meta Titles and Meta Descriptions Effectively
WriterZen
Content SEO Software Company
Jul 07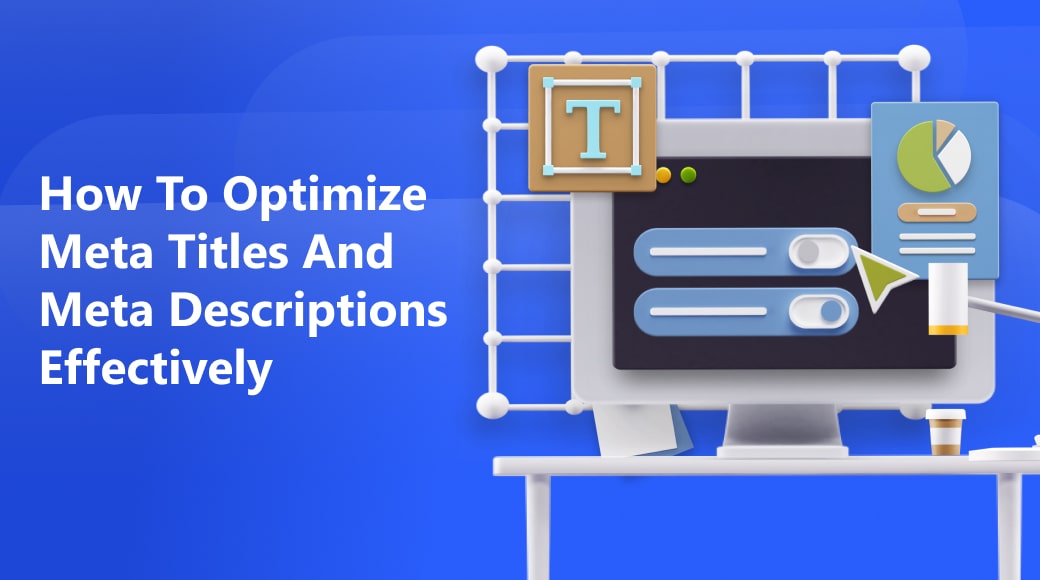 <p dir="ltr">A significant number of your visitors come from search engines like Google. For each search query, they get access to many results to browse. While every web page that ranks on the search engine results page has been able to satisfy the Google E-A-T, your site&rsquo;s clickthrough rates depend on how you present the meta title and the meta description.</p> <p dir="ltr">Therefore, you must learn how the meta title and description work to stand out among a crowd of competitors in your niche. Read on to learn more!</p> <h2 dir="ltr">What are Meta Titles?</h2> <p dir="ltr">The meta title, also known as the title tag, is the text that indicates what the website is about and specifies the page&rsquo;s topic, which is shown on search engine result pages and browser tabs. It is an essential link between the audience and the website.&nbsp;</p> <p dir="ltr">The meta titles are emphasized in blue, followed by the website's name when presented on the Google search results. They are nearly the first thing the audience sees when entering a search query to consider which page to visit. Clicking on the bold blue titles transports the audience to the information they enquire about.&nbsp;</p> <h3 dir="ltr">Meta Titles Examples</h3> <p dir="ltr">A typical example of a meta title is as follows:&nbsp;</p> <p dir="ltr"><img src="../../storage/photos/1/blog 5.4/meta-titles-meta-descriptions-1-min.PNG" alt="Twitter meta title example" width="1010" height="207"></p> <p dir="ltr">Here is a demonstration of how Twitter frames its service and ideals in less than 40 characters. It&rsquo;s easy to imagine what this giant social media channel is about even when you are not one of its users. In your search results, you may also notice that Twitter and other businesses pay lots of attention to optimizing their meta titles to attract and reach potential clients about their products and services.&nbsp;</p> <p dir="ltr">Typically, a well-framed title is enough to intrigue the user into clicking on your website. Thus, it should responsibly and meaningfully describe the webpage with a keyword or key phrase the audience enquires about on a search engine.&nbsp;</p> <h2 dir="ltr">What are Meta Descriptions?</h2> <p dir="ltr">A meta description is a concise text block that appears under the meta title. It is grey-colored, a one-line paragraph summarising the complete information about the webpage or website. The summarization includes solutions to users&rsquo; queries on the SERP based on key phrases and related keywords. The meta description is an excellent indicator of information about a website that users judge to find relevant answers.&nbsp;</p> <p dir="ltr">In SEO, meta descriptions play a significant role in increasing website click-through rates and traffic. The small paragraph and meta title can make users decide if the page answers their questions and is worth their clicks.</p> <h3 dir="ltr">Meta Descriptions Examples</h3> <p dir="ltr">Here is an example of a well-optimized meta description:</p> <p dir="ltr"><img src="../../storage/photos/1/blog 5.4/meta-titles-meta-descriptions-2-min.PNG" alt="Slack meta description example" width="1010" height="220"></p> <p dir="ltr">The brand name is possibly the primary keyword, and placing it right at the beginning of the meta description helps keep it impactful. This meta description for Slack is short but straightforward, and it has everything about the application, its ideals, and unique selling points - all packed into a concise sentence. The audience would know what to expect when clicking the link and want to know more about their services.&nbsp;</p> <h2 dir="ltr">Why are Meta Titles and Meta Descriptions Important?</h2> <p dir="ltr">Even though Google has announced that meta tags don&rsquo;t affect your ranking, SEO experts tell a different tale with evidence. They are essential as they ensure that your website gets listed by the Google algorithm and ranks organically with more ease.&nbsp;</p> <p dir="ltr">If you frame optimal meta titles and meta descriptions for your website, your audience will instinctively click your page. A high click-through rate will help your website gain more traffic and be noticed by the algorithm. In this case, Google understands that your website matches well with the audience&rsquo;s search intent, which eventually lists it rank high on the SERP.&nbsp;</p> <h2 dir="ltr">How to Write Meta Titles for SEO</h2> <p dir="ltr">As explained above, the meta title or title tag is the most prominent part of a web page, which can be seen in the web browser's title bar and the first line on the SERP. There are a few bullet points you need to keep in mind to optimize your website's meta title:</p> <ul> <li dir="ltr" aria-level="1"> <p dir="ltr" role="presentation">Ensure that the title gets placed in the &lt;TITLE&gt; tag.&nbsp;</p> </li> <li dir="ltr" aria-level="1"> <p dir="ltr" role="presentation">Keep the length up to 55 to 60 characters, including spaces.</p> </li> <li dir="ltr" aria-level="1"> <p dir="ltr" role="presentation">Keep it short and straightforward. The title should match your brand tone.</p> </li> </ul> <p dir="ltr">Let&rsquo;s look at the meta title for Notion&rsquo;s homepage. While it&rsquo;s also the brand&rsquo;s tagline, it shows the audience its service in just a few words.&nbsp;</p> <p dir="ltr"><img src="../../storage/photos/1/blog 5.4/meta-titles-meta-descriptions-3-min.PNG" alt="Notion example of how to write meta titles" width="1010" height="209"></p> <ul> <li dir="ltr" aria-level="1"> <p dir="ltr" role="presentation">Include one primary keyword or the most relevant phrase that connects your audience's search intent to your web page.&nbsp;</p> </li> <li dir="ltr" aria-level="1"> <p dir="ltr" role="presentation">Contain a marketing message with a proper CTA if needed.</p> </li> </ul> <h2 dir="ltr">How to Write Meta Descriptions for SEO</h2> <p dir="ltr">As the meta description informs the audience with a brief summary of what to expect when entering the web page, there are several rules to optimize this part:&nbsp;</p> <ul> <li dir="ltr" aria-level="1"> <p dir="ltr" role="presentation">Keep the length within 120 to 156 characters, including spaces.&nbsp;&nbsp;</p> </li> <li dir="ltr" aria-level="1"> <p dir="ltr" role="presentation">Include relevant keywords towards the beginning to avoid getting ignored by the search engine crawlers.&nbsp;</p> </li> <li dir="ltr" aria-level="1"> <p dir="ltr" role="presentation">Make it unique and relevant to the content on the click-through landing page.&nbsp;</p> </li> <li dir="ltr" aria-level="1"> <p dir="ltr" role="presentation">Keep it in an active voice and motivate users subliminally with trigger words without sounding too salesy or dull.</p> </li> <li dir="ltr" aria-level="1"> <p dir="ltr" role="presentation">Hint at the services and products with a strong CTA.</p> </li> </ul> <p dir="ltr">Here&rsquo;s a perfectly optimized meta description; it&rsquo;s from the Laptops section at Walmart:&nbsp;</p> <p dir="ltr"><img src="../../storage/photos/1/blog 5.4/meta-titles-meta-descriptions-4-min.PNG" alt="Walmart example of how to write meta descriptions" width="1010" height="237"></p> <h2 dir="ltr">Mistakes to Avoid While Designing and Optimizing Meta Title and Meta Descriptions</h2> <p dir="ltr">It&rsquo;s vital to be aware of the common mistakes to improve your SERP visibility. These are the don&rsquo;ts that you should pay attention to:</p> <ul> <li dir="ltr" aria-level="1"> <p dir="ltr" role="presentation">Reduce the use of complicated phrases. Using complex terminology will make you sound too exquisite. Instead, use straightforward language that is easily scanned and comprehended. Your top concern should be ensuring that your meta title and description information is clear.</p> </li> <li dir="ltr" aria-level="1"> <p dir="ltr" role="presentation">Avoid repeating your keywords, or else it will lead to cannibalization.&nbsp;</p> </li> <li dir="ltr" aria-level="1"> <p dir="ltr" role="presentation">Do not fool the audience; your credibility will go for a toss. Misleading meta titles and descriptions cause an increase in bounce rate and cause inconveniences while trying to lead the SERP.&nbsp;</p> </li> <li dir="ltr" aria-level="1"> <p dir="ltr" role="presentation">Avoid using the same title tag and meta description again. It may cause search engines to be unsure about which page to rank, resulting in a lower rating for your page. To prevent this, you must ensure these elements are distinct from your competitors and have a uniqueness to each page.&nbsp;</p> </li> <li dir="ltr" aria-level="1"> <p dir="ltr" role="presentation">Don't use cluttered vocabulary. Poorly written titles and descriptions, particularly boastful ones, will turn off potential visitors rather than entice them to visit your website. So, ensure you effectively explain and emphasize the benefits of its contents.</p> </li> <li dir="ltr" aria-level="1"> <p dir="ltr" role="presentation">Reduce the use of stop words in your meta descriptions and title tags. Stop words have little to no keyword value, such as 'the,' 'a', 'as,' 'of,' and so on. Instead, include relevant keywords as close to the beginning as possible. This will aid Google in recognizing the worth of your article for that phrase.</p> </li> <li dir="ltr" aria-level="1"> <p dir="ltr" role="presentation">Avoid using passive voice sentences. The main downside is that the key point you're attempting to communicate gets pushed to the end of the phrase. Sentences written in the passive voice are longer and less specific than those written in the active voice. 'A 50% discount will be granted by us on purchasing two or more products,' for example, is passive language, but 'receive a 50% discount when you buy two or more items is active voice - and our preferred method.</p> </li> <li dir="ltr" aria-level="1"> <p dir="ltr" role="presentation">Don't exceed the character limit to avoid getting your meta title, meta description, and keywords cut in search rankings and losing your clicks.&nbsp;</p> </li> </ul> <p dir="ltr">Here are two search results from the keyword &lsquo;sustainable clothing&rsquo;. As you can see, the meta description from Elle seems to get cut short, while Good On You&rsquo;s has maintained its whole message. If you want to get your full idea across like Good On You, pay attention to keeping it between 120 and 156 characters.&nbsp;</p> <p dir="ltr"><img src="../../storage/photos/1/blog 5.4/meta-titles-meta-descriptions-5-min.PNG" alt="Example of an optimized meta description" width="1010" height="422"></p> <ul> <li dir="ltr" aria-level="1"> <p dir="ltr" role="presentation">It is necessary to use capitalization very carefully and don't randomly select which letters are to be capitalized. For meta titles, suppose you want your title to look clean, consider capitalizing the first letter of the first word in the title or capitalizing the first letter of most words by following a basic style guide.&nbsp;</p> </li> <li dir="ltr" aria-level="1"> <p dir="ltr" role="presentation">For meta titles, avoid using punctuation, and unless your company branding is a more popular and searched-for term than the individual products or services you offer, position the branding at last in the title tag text following a vertical bar ( | ).</p> </li> </ul> <h2 dir="ltr">Why is Google Not Using Your Meta Titles Or Meta Descriptions?</h2> <p dir="ltr">The search engines, in many cases, won&rsquo;t display the meta descriptions or titles you optimized. There are several reasons why that happens:</p> <ul> <li dir="ltr" aria-level="1"> <p dir="ltr" role="presentation">Your meta titles or descriptions are different from your page&rsquo;s content.</p> </li> <li dir="ltr" aria-level="1"> <p dir="ltr" role="presentation">These are not your unique meta titles or descriptions on your website.</p> </li> <li dir="ltr" aria-level="1"> <p dir="ltr" role="presentation">Your meta titles or descriptions are not relevant to the search queries.</p> </li> <li dir="ltr" aria-level="1"> <p dir="ltr" role="presentation">Your meta titles or descriptions are too long or too short and do not fall within Google&rsquo;s length requirements.&nbsp;</p> </li> <li dir="ltr" aria-level="1"> <p dir="ltr" role="presentation">The search engines pull information from the Open Directory Project (DMOZ) or Yahoo! Directory Descriptions and ignore your meta titles or descriptions.</p> </li> <li dir="ltr" aria-level="1"> <p dir="ltr" role="presentation">If your website has a strong brand mentioned, Google tries to rewrite the meta tags to highlight the brand name.</p> </li> </ul> <p dir="ltr">Also, sometimes the algorithm takes time to accept your meta tags for on-page optimization. Run a live test using the URL inspection tool to see if Google can see the original title and description. Or, take two weeks to see if Google is still modifying the meta tags. If they do, you must ensure the proper meta title and meta description optimization method.&nbsp;</p> <p dir="ltr">There are things you can control to ensure your meta descriptions and titles are displayed the way you want them to. But most of the time, framing meta titles and descriptions only sends suggestions to Google on what to show to their users in the SERPs. The search engine looks at the context between the search query and your website content, and if it does not match, the algorithm changes it.</p> <p dir="ltr">For example, if your target audience is searching for your homepage, you must ensure that your website has the word homepage mentioned as a keyword. Only then the meta description makes sense.&nbsp;</p> <p dir="ltr">In the end, as Google displays its own search results, what you can do best is follow every best practice and consider performing a content audit on your website.</p> <h2 dir="ltr">How to Make Your Meta Titles and Descriptions More Effective&nbsp;</h2> <p dir="ltr">Every business online is trying to go up the SEO ladder to rank. They fight to get the most powerful and convincing meta titles and meta descriptions that increase the rate of click-throughs from the search engine. Besides the basic rules you need to follow, here are some ways to ensure optimization of the meta tags: &nbsp;&nbsp;&nbsp;&nbsp;&nbsp;</p> <ul> <li dir="ltr" aria-level="1"> <p dir="ltr" role="presentation">Pay attention to the context of a page within the website</p> </li> </ul> <p dir="ltr">Knowing the location of each page is essential to framing meta tags suitable for every page type. These meta tags should get framed based on the hierarchy of the page in a website.&nbsp;</p> <p dir="ltr">A meta title for a home page will differ from the meta title for a product page. Website mapping comes in handy when framing a proper title tag and meta description to fit each page&rsquo;s context and subject matter. It is alright if there are repetitions in the main key phrases and words. But ensure that your meta tags don&rsquo;t get duplicated.&nbsp;</p> <ul> <li dir="ltr" aria-level="1"> <p dir="ltr" role="presentation">Use appropriate call-to-action messages</p> </li> </ul> <p dir="ltr">The title tag is the blue link that guides the audience on the SERP. Meanwhile, the meta description helps them understand the context, and the algorithm picks up what is needed to highlight your website.&nbsp;</p> <p dir="ltr">The message in these tags impacts the searcher&rsquo;s decision to click through to your page or skip it. Once you know the desire and intent of the searcher, you must know how to frame them. The meta title and meta description should not be deceptive and must match your website's content. Thus, include a call to action in your meta tags to meet your target audience&rsquo;s expectations while promoting what you offer.</p> <p dir="ltr">A very common way e-commerce stores do to draw their audience&rsquo;s buying action is by putting &lsquo;Shop now&rsquo;, &lsquo;Order today&rsquo;, etc. at the end of their meta description. These short CTAs create a sense of urgency, so they can be very effective. Check out Trek Bikes&rsquo; electric bikes section for reference:</p> <p dir="ltr"><img src="../../storage/photos/1/blog 5.4/meta-titles-meta-descriptions-6-min.PNG" alt="Meta description with CTA from Trek Bikes" width="1010" height="409"></p> <ul> <li dir="ltr" aria-level="1"> <p dir="ltr" role="presentation">Use search intent-based keywords</p> </li> </ul> <p dir="ltr">Identifying the gap where the search engine throws up answers unrelated to the search intent is the ideal motive you must carry. Not all top-ranking websites give relevant solutions based on the search query. Thus, it is crucial to conduct research to know what your target audience is interested in to frame your content, meta title, and meta description accordingly.</p> <p dir="ltr">You learned the basics of meta titles and descriptions and how to write them up to this point. That, however, is insufficient. You must learn how meta titles and descriptions should get optimized as well.</p> <p dir="ltr">Additional optimizations to assist your titles and descriptions stand out from your competition.&nbsp;</p> <h3 dir="ltr">Optimize for Ranking on the SERPs</h3> <p dir="ltr">When you conduct a Google search, you get provided with search engine result pages (SERPs). There are more than just blue links on these pages (organic search results) and some highlighted advertising that is pay-per-click optimized. Google always strives to provide the best SERP layout for any query entered into the search field. So, if your meta title and description don't match how Google wants to display the results, you're allowing your competitors to get a quick click and grow.</p> <p dir="ltr">As a result, before producing your meta title and description, double-check how Google presents the search results.</p> <h3 dir="ltr">Optimizing for Intent-Based Search</h3> <p dir="ltr">When a seeker types their query into the search box, it is called "search intent." They have a goal in mind, and your role as a website owner is to help them achieve it.</p> <p dir="ltr">There are four basic sorts of search intent to consider:</p> <ul> <li dir="ltr" aria-level="1"> <p dir="ltr" role="presentation">Informational: As the name implies, informational searches are undertaken to gather knowledge about the product or business, such as starting a new business. A search like this may look like this: "how to start a new business."</p> </li> </ul> <ul> <li dir="ltr" aria-level="1"> <p dir="ltr" role="presentation">Transactional: When a user conducts a transactional search, they are looking for a specific item rather than just data, such as 'where can I find the best footwear store.' For example, 'footwear stores near me' is a search term.</p> </li> </ul> <ul> <li dir="ltr" aria-level="1"> <p dir="ltr" role="presentation">Commercial: When looking for the greatest bargain on a product or service for a special occasion or event, you're doing a commercial search, such as &lsquo;employing a party planner,&rsquo; 'cost-effective event planners in December,' for example, is a search term.</p> </li> </ul> <ul> <li dir="ltr" aria-level="1"> <p dir="ltr" role="presentation">Navigational: Navigational searches are used when you want to get straight to a particular application, such as Google files or Whatsapp Web.</p> </li> </ul> <p dir="ltr">If you&rsquo;re not sure which intent your users are having or what you should use to serve specific search intent, here are some common keywords categorized for each type:</p> <div dir="ltr" align="left">&nbsp;</div> <p dir="ltr"><img src="../../storage/photos/1/blog 5.4/meta-titles-meta-descriptions-7-min.png" alt="Search intent keyword modifiers" width="1010" height="1157"></p> <p dir="ltr">By choosing the appropriate meta titles and meta descriptions based on your audience&rsquo;s search intent, you can enhance your web page reach. These are some of the most effective weapons to attract the target audience to your webpage. And most importantly, meta titles and descriptions alone can help carry clients to the website page, but it&rsquo;s the well-prepared content that makes them stay, so ensure your site deeply answers your audience&rsquo;s query.</p> <p>&nbsp;</p>
WriterZen
Content SEO Software Company
Tags:
Meta Titles
Meta Description
SEO Marketing
Maybe
you're interested in...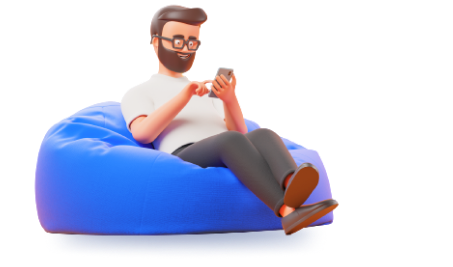 Need to find keywords that rank in days, not months? Use the keyword golden ratio. Learn how to calculate it with an SEO tool in this piece.
May 09
WriterZen
Learn how WriterZen's AI writer was developed to help you craft high-quality, top-ranking articles faster and simplify your content workflow
May 23
WriterZen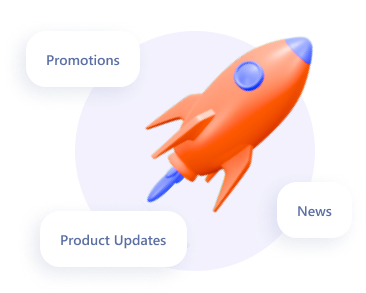 Get the latest content delivered straight to your inbox!
Subscribe to get our best content in your inbox. One post at a time. No spam, ever!