A Complete Keyword Research Guide for Beginners
WriterZen
Content SEO Software Company
Jul 07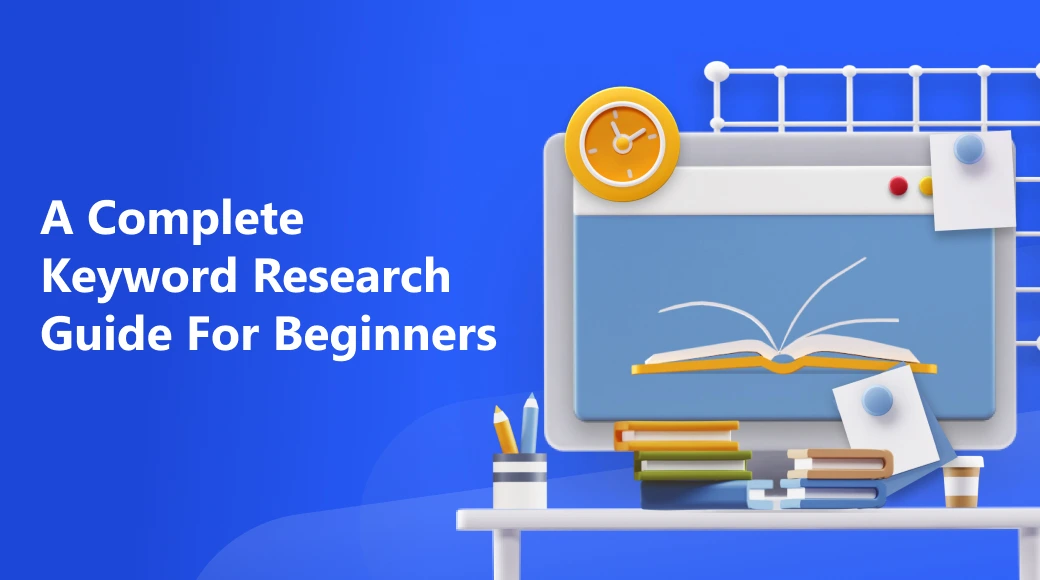 <p dir="ltr">Every business is working on building its brand online. Methods like paid advertising can succeed but burn a hole in your pockets.&nbsp;</p> <p dir="ltr"><a href="../../../blog/what-is-seo" target="_blank" rel="nofollow noopener">Search engine optimization</a> is efficient, cost-effective, and based on data retrieved from keyword research. An ideal customer is researching the search engine that generates a massive database of search intent-based keywords.&nbsp;</p> <p dir="ltr">A keyword researcher is a driving force behind an SEO campaign.&nbsp;</p> <p dir="ltr">Keyword research is a streamlined process of researching industry-specific words and search phrases typed into a search engine by the audience. It is a way to find some of the best new, relevant topics and match your business goals.&nbsp;</p> <p dir="ltr">Akin to marketing and advertising, the process of keyword research lets you enter inside the heads of your target audience. The data from keyword research permits you to sculpt different customer profiles, helping you think like your potential customers.&nbsp;</p> <p dir="ltr">So, having understood the <a href="../../../blog/why-is-keyword-research-important" target="_blank" rel="nofollow noopener">importance of keyword research</a>, let&rsquo;s dive right into this complete guide for beginners.<strong id="docs-internal-guid-8c60822b-7fff-28f6-74e3-1cb85aaff1dc"> </strong></p> <h2 dir="ltr"><strong>Metrics Affecting Keyword Research in SEO</strong></h2> <p dir="ltr">Keyword research is a hardcore process of gathering information to shape your website content. The process gets stretched and time-consuming unless you know the factors that affect and mold your intent.&nbsp;</p> <p dir="ltr">However, many necessary factors are involved in crafting a sound <a href="../../../blog/how-to-create-a-simplified-seo-workflow" target="_blank" rel="nofollow noopener">SEO campaign</a>. Our focus is to familiarize you with the metrics so that the rest of the course makes sense to you.&nbsp;</p> <p dir="ltr"><a href="../../../blog/keyword-attributes" target="_blank" rel="nofollow noopener">These essential metrics or attributes</a> are universally applicable, help define the right keywords for your website content, and heavily affect your decisions to create a high-ranking website.</p> <h3 dir="ltr" role="presentation"><strong>Search Volume</strong></h3> <p dir="ltr">Search volume is the number of times a search word or phrase gets typed into the search engine by the audience within a period.&nbsp;</p> <p dir="ltr">There are certain factors affecting the search volume of particular keywords and how you choose them:</p> <ul> <li dir="ltr" role="presentation">A very low search volume keyword will not make your content discoverable on the SERP.</li> <li dir="ltr" role="presentation">Every industry or niche should get different treatment in terms of search volume.&nbsp;&nbsp;</li> <li dir="ltr" role="presentation">Some keywords can be evergreen or seasonal. Be relevant based on the timing and trends.</li> <li dir="ltr" role="presentation">Only relevant keywords with a good search volume will bring an audience.</li> </ul> <p><img src="../../../storage/photos/1/blog-5.3/keyword-research-in-writerzens-keyword-explorer.webp" alt="'Keyword research' in WriterZen's Keyword Explorer" width="1010" height="857"></p> <h3 dir="ltr" role="presentation"><strong>Relevance</strong></h3> <p dir="ltr">A keyword&rsquo;s relevance is directly proportional to your audience's search intent for that particular keyword.&nbsp;</p> <p dir="ltr">Unless you step into the shoes of your potential buyers, you won&rsquo;t know what they want and how relevant the website is to them.&nbsp;</p> <p dir="ltr">Your competitors who earn a considerable profit from website conversion sales can teach you a lot. Studying how they use specific keywords and long-tail keywords is insightful.&nbsp;</p> <p dir="ltr">Keyword research helps you identify all the routes they take to be relevant among their competitors.</p> <h3 dir="ltr" role="presentation"><strong id="docs-internal-guid-a8b3c1e8-7fff-f878-2488-e0aa37a79409"><a href="../../../blog/keyword-difficulty" target="_blank" rel="nofollow noopener">Competition</a></strong></h3> <p dir="ltr">The number of competitors who use the exact keywords in their content can determine each keyword's performance.&nbsp;</p> <p dir="ltr">Low competition keywords with high search volume are incredibly effective if you want to boost your website ranking.&nbsp;</p> <p dir="ltr">Now that you are well-acquainted with SEO and keyword research, it is time to go ahead- we learn the &ldquo;hows.&rdquo;</p> <h2 dir="ltr"><strong>Foundations of Keyword Research in SEO</strong></h2> <p dir="ltr">A business that uses terms to describe its products or services will attract visitors only when the visitors use the same phrases to find them.&nbsp;</p> <p dir="ltr">By <a href="../../../products/keyword-explorer" target="_blank" rel="nofollow noopener">conducting keyword research</a>, you can avoid a mismatch between what you direct and what the audience searches.&nbsp;</p> <p dir="ltr">There are certain concepts that you need to know:</p> <ul> <li dir="ltr" aria-level="1"> <p dir="ltr" role="presentation">Long-tail keywords are beneficial, and these are descriptive and specific keywords catering to a niche audience. Once you figure out the search intent, ideas for new topics and long-tail keywords flow into your SEO planning. Long-tail keywords work magic when used correctly.&nbsp;</p> </li> <li dir="ltr" aria-level="1"> <p dir="ltr" role="presentation">Focus key phrases are standard search terms that depict your website's industry, service, product, and what you want. These are also what you aim search engines to recognize and rank your page or post.&nbsp;</p> </li> <li dir="ltr" aria-level="1"> <p dir="ltr" role="presentation">Search intent is the motive and intention behind every key phrase that gets searched on the search engines like Bing, Google, etc. Learning the search intent of your potential buyers gives your brand the scope to explore other keyphrases and go into long-tail keywords with specific purposes.&nbsp;</p> </li> </ul> <p><img src="../../../storage/photos/1/blog-5.3/utilizing-search-intent-when-researching-keywords.webp" alt="Utilizing search intent when researching keywords" width="1010" height="595"></p> <h2 dir="ltr"><strong>The Five-Step Method of Keyword Research in SEO</strong></h2> <p dir="ltr">These steps are crucial for a streamlined and well-planned SEO campaign. To make things easy at your end, here is the <a href="../../../blog/keyword-research-workflow" target="_blank" rel="nofollow noopener">keyword research process</a> explained in detail:</p> <h3 dir="ltr" role="presentation"><strong>Determine Your SEO Goals</strong></h3> <p dir="ltr">Most businesses miss this part while crafting their SEO campaign for their website. You have to keep a mission in your head.&nbsp;</p> <p dir="ltr">You have to ask yourself questions to learn the nature of your business, who it appeals to, what makes your brand unique, and how your audience will find you.&nbsp;</p> <p dir="ltr">By having clear <a href="https://ahrefs.com/blog/seo-goals/" target="_blank" rel="nofollow noopener">SEO goals</a>, you can identify the focus keywords and categorize them. A good understanding of your business can help you make better decisions for optimizing your website.&nbsp;</p> <p dir="ltr">For example, if you are launching a product in the market, it is best to cater to a niche using low competition keywords with high search volumes.&nbsp;</p> <p dir="ltr">Or, if your business is lacking online sales, you may want to find more competitive keywords.&nbsp;</p> <p dir="ltr">It is also important to list the topics that are directly relevant to your business and can generate sales. These will help you choose relevant keywords in the next step of this process.</p> <p dir="ltr"><strong id="docs-internal-guid-89a44914-7fff-d53f-65d5-2b7252f480f7"></strong></p> <h3 dir="ltr"><strong>Research Your List of Relevant Keywords</strong></h3> <p dir="ltr">After determining your online business&rsquo;s goals, it&rsquo;s time you find keywords that fall into your website&rsquo;s relevant topics.&nbsp;</p> <p dir="ltr">First, let&rsquo;s step into your audience's shoes. Brainstorm ideas on what they want to know about your business, what may spark their interest and curiosity, what you can provide to help them, etc.&nbsp;</p> <p dir="ltr">After that, with plenty of keywords you have come up with, you can try typing them on the search engines. The possibilities will be vast, and you can get access to numerous ideas and topics for your content.</p> <p dir="ltr">Another way to get more keyword ideas is to research how your audience already finds you. You can do this by using <a href="https://marketingplatform.google.com/about/analytics/" target="_blank" rel="nofollow noopener">Google Analytics</a> or other analytics software.&nbsp;</p> <p dir="ltr">The organic traffic will allow you to identify the keywords that people type into the search engines and find you, and you can use this information to expand your range of relevant keywords.</p> <h3 dir="ltr"><strong>Find Long-Tail Keywords</strong></h3> <p dir="ltr">You must start hunting for <a href="../../../blog/short-tail-vs-long-tail-keywords" target="_blank" rel="nofollow noopener">long-tail keywords</a> at this stage. Long-tail keywords are insightful and bring a lot of options to the table, and they cater to a niche audience and will have less competition.&nbsp;</p> <p dir="ltr">Moreover, long-tail keywords are responsible for the conversion of deals to sales. For example, if your website sells gear equipment, you can use long-tail keywords that are a bit more descriptive, like &ldquo;leading gear equipment for sports.&rdquo;&nbsp;</p> <p dir="ltr">Usually, for each topic, you should search for multiple keyword variants that go along with the keyword of the main subject.</p> <p dir="ltr">One of the easiest ways to find long-tail versions of your target keywords is to look at the Related searches section at the end of the SERP.&nbsp;</p> <p dir="ltr">Here is what we see when entering the keyword &ldquo;search intent&rdquo;:<strong id="docs-internal-guid-4d111ece-7fff-b566-1c3b-d8ec2129fc10"></strong>&nbsp;&nbsp;</p> <p dir="ltr"><img src="../../../storage/photos/1/blog-5.3/related-searches-for-search-intent.webp" alt="Related searches for 'search intent'" width="1010" height="413"></p> <h3 dir="ltr"><strong>Determine the Competition for the Keywords</strong></h3> <p dir="ltr">Once you have arranged all your keywords, long-tail keywords, and their variants in a spreadsheet, start analyzing each keyword for competition.&nbsp;</p> <p dir="ltr">Low competition makes way for high ranking. However, keep the search volume in mind.&nbsp;</p> <p dir="ltr">One way to understand how your keyword will work against the world wide web is to dig deep into the search intent of each keyword based on the topics and see if the key phrase can address the problem or not.&nbsp;</p> <p dir="ltr" role="presentation">There are more on this topic, and we have covered them in this article: <a href="../../../blog/how-to-find-low-competition-keywords" target="_blank" rel="nofollow noopener">How to Find Low Competition Keywords: 8 Best Practices</a>.</p> <h3 dir="ltr"><strong>Finally, Judge and Create Your Keyword Strategy</strong></h3> <p dir="ltr">At this stage of keyword strategy evaluation, consider factors like search volume, competitiveness, and cost per click (CPC).&nbsp;</p> <p dir="ltr">Your spreadsheet should have the keyphrases, long-tail keywords, search volumes, and competitiveness. Develop and find some meaning and organization of each keyword.&nbsp;</p> <p dir="ltr">Once you identify and join the connecting dots, create topics and group them based on the high-performing keywords. It is also known as keyword categorization.&nbsp;</p> <p dir="ltr">It helps you create new categories of keywords that redirect your potential buyers to your website swiftly. Thus, keep evaluating and coming up with possible keywords and enrich your website SEO.<strong id="docs-internal-guid-f00ec01a-7fff-a2ce-a7a0-1db6bd1b2755"></strong></p> <h2 dir="ltr"><strong>Competitor Keyword Research in SEO</strong></h2> <p dir="ltr">Competitor keyword research investigates how your competitors pull crowds to their website or how they are failing to do so. It is an essential part of your keyword research strategy and affects how you select the target keywords.&nbsp;</p> <p dir="ltr">Competitor websites bring in a lot of insights and are live case studies, and it helps you identify the strengths and weaknesses of your competitors.&nbsp;</p> <p dir="ltr">Thus, studying what keywords are working for your competitors will bring a lot of ease and speed up your SEO campaign results.</p> <h3 dir="ltr"><strong>Types of Competitors</strong></h3> <p dir="ltr">The market is full of competition but let us divide them into three categories to divide keywords accordingly:</p> <ul> <li dir="ltr" aria-level="1"> <p dir="ltr" role="presentation"><strong>Direct competitors: </strong>They are the ones who are in your niche, selling the same products and services.</p> </li> <li dir="ltr" aria-level="1"> <p dir="ltr" role="presentation"><strong>Indirect competitors:</strong> They sell the same service and products to a different audience or a different service and products to the same audience.&nbsp;</p> </li> <li dir="ltr" aria-level="1"> <p dir="ltr" role="presentation"><strong>Semantic competitors: </strong>They rank because the information they put out is similar to yours.&nbsp;</p> </li> </ul> <p dir="ltr">An excellent SEO campaign gets materialized once you can identify your competitors. The process of Competitor Keyword Research becomes simple.<strong id="docs-internal-guid-4766d510-7fff-13b4-3317-baa4b68a455e"></strong>&nbsp;</p> <h3 dir="ltr"><strong>Steps of Competitor Keyword Research</strong></h3> <p dir="ltr">Here are the guided steps to a successful competitor keyword research process-</p> <h4 dir="ltr"><strong>Looking for Your Competitors</strong></h4> <p dir="ltr">If you are a local business, investigate your competitors. You can look at the business websites on the SERP based on the keyword and notice a pattern among the results.&nbsp;</p> <p dir="ltr">If you sell modern office gadgets, you may find your competitors by placing your keyword like this:</p> <p>&nbsp;<img src="../../../storage/photos/1/blog-5.3/search-results-for-modern-office-gadgets.webp" alt="Search results for 'modern office gadgets'" width="1010" height="697"></p> <h4 dir="ltr"><strong>Dig Deeper and Research</strong></h4> <p dir="ltr">Look for the questions that users ask on the search engine. Once you identify these questions, you learn how these competitors target such users with their keywords.&nbsp;</p> <p dir="ltr">The audience may search for something with commercial or information-based intent and use that guidance to choose the keyphrases.&nbsp;</p> <p dir="ltr">To do so, gather data based on your competitor&rsquo;s audience size, the number of competitors, domain authority, etc. You should also check third-party forums on the SERP based on your competitors.<strong id="docs-internal-guid-c3cdf16b-7fff-3869-0f99-12fa46f0771c"></strong></p> <h4 dir="ltr"><strong>Identify the Gaps and Make Note</strong></h4> <p dir="ltr">While measuring the competitor&rsquo;s website metrics, you have to learn the gaps they have created. There are areas where you can work.&nbsp;</p> <p dir="ltr">Some keywords do not work well in conversion, but they have the potential to target a different audience with separate search intent.&nbsp;</p> <p dir="ltr">Determining the keyword gaps helps in the long run. The suggestion is to dig out more search intent that is not getting recognition. But the keyword should be synonymous with your business objective.&nbsp;&nbsp;</p> <p dir="ltr">This helps you have a list of specific search-intent-based keywords that perform well in terms of ROI.</p> <h4 dir="ltr"><strong>Make the List of Keywords</strong></h4> <p dir="ltr">Based on the metrics like search volume, competitiveness, cost per click, etc., categorize each keyword.&nbsp;</p> <p dir="ltr">You can create keyword clusters that address a category. It works when you start an online business and need more website visitors through organic search.</p> <p dir="ltr">However, there are some factors one should keep in mind while doing competitor keyword research. The keywords that help rank your competitor may not work for you for two reasons:&nbsp;</p> <ul> <li dir="ltr" aria-level="1"> <p dir="ltr" role="presentation">The keywords may rank high but not match your business objective.&nbsp;</p> </li> <li dir="ltr" aria-level="1"> <p dir="ltr" role="presentation">Using the exact high-ranking keywords simultaneously makes your business unauthentic and sabotages conversion rates.&nbsp;</p> </li> </ul> <p dir="ltr">You must choose keywords that fit your strategy and purpose of bringing visitors to your website for a unique service or product. Identifying such keywords is a mammoth task to lay the foundation of your website SEO.&nbsp;</p> <h2 dir="ltr"><strong>Final thoughts</strong></h2> <p dir="ltr">There are many <a href="../../../" target="_blank" rel="nofollow noopener">SEO tools</a> in the market to help you do competitor keyword research. These tools help you compare your keywords with a competitor to identify the weak areas based on CPC, competition, and search volume.&nbsp;</p> <p dir="ltr">While discovering new competitor keywords can open up new ideas and categories, you must keep in mind not to get carried away.</p> <p dir="ltr">The competitor keyword research is just a glimpse of the bigger picture, and it helps you identify the keywords that are working for them in terms of ranking and converting sales. It poses as a model to determine the nerve the competitor is tapping to get a high ranking on the SERP.</p> <p>&nbsp;</p>
WriterZen
Content SEO Software Company
Tags:
Keyword Research
SEO Marketing
Content Marketing
Maybe
you're interested in...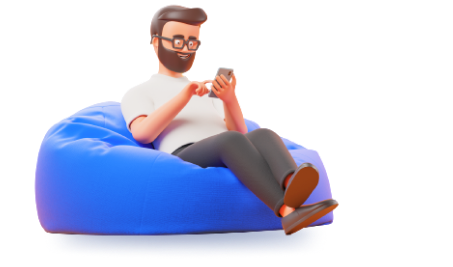 WriterZen - Best Ad Copy Writing & Optimization Tools for PPC Marketers in 2022
Apr 06
Adalysis
Have you been targeting keywords that never make it to search results? Here's how to get an accurate keyword difficulty score that won't waste your SEO effort.
May 26
WriterZen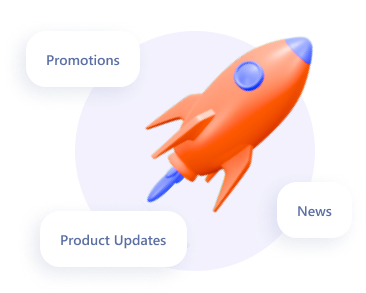 Get the latest content delivered straight to your inbox!
Subscribe to get our best content in your inbox. One post at a time. No spam, ever!